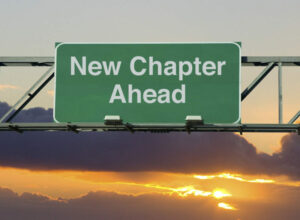 Transition Team Formed
at Well of Hope
Well of Hope's Executive Team, this past week, appointed eight individuals to serve on a Transition Team. This is one of the first steps that congregations in the Rocky Mountain Synod take in the search for a new Pastor.

The Transition Team will lead the congregation in reflecting on who we have been, who we are now, and who God is calling us to be in the future. Building on recent work done by the Strategic Planning Team, they will review our current "Values, Mission and Vision Statement," take stock of our current strengths and direction, and discern the kinds of gifts and abilities we would like to see in a new Pastor.

The culmination of their work will be the creation of a "Ministry Site Profile" — a document that is shared with potential pastoral candidates, introducing them to our community. It is expected that this will take six to eight weeks, and all participants at Well of Hope are encouraged to participate in the process when congregational input is solicited.

Serving on this team are Arlene Dellin, Nancy Harrison, Lexi Jones, Greg Moss, Alyssa Renken, Mandy Scarberry, Mel Stolzenburg, and our Bridge Pastor, Dave Risendal. They will be officially installed at a worship service in early February. Please keep them in your daily prayers as they lead us in this process.
Congregational Meeting this
Sunday, February 5
Please plan to stay for our annual meeting after worship this Sunday, February 5th. We will be gathering to discuss what we have done in the past year and important updates on our ministry including the budget, the newly formed transition team, and the property search. We will meet both in-person in our new worship space (New Hope's Castle Rock room) and on Zoom. If you are joining us on Zoom, please use the link below.

Topic: Well of Hope Congregational Meeting
Time: Feb 5, 2023 10:30 AM

Join Zoom Meeting
https://us02web.zoom.us/j/86564546227?pwd=SXFuQ0liQ0ZRcE1ncDY5MmZSNC9ldz09

Meeting ID: 865 6454 6227
Passcode: 103893

Thank You to the Movers

On Monday, December 26th, a group of Well of Hope members packed up our Well of Hope belongings and moved them to a storage unit on Park Street. They also moved what we had in a smaller storage unit to the new larger unit that would hold all of our "stuff."

Many thanks for their time and talents in getting this done so that we would be out of our leased space by the end of December.

Movers included: Phil and Kelly Dyer, Mike Papula, Greg Moss, Sarah McGowan, Kathy Fincher, Nancy Harrison, Jane Rubin, Tom & Carol Reed, and Jane Schubert.

We also thank Michael Schreier for organizing the moving of the piano and hosting it at his home.

Great job everyone!
Lutheran Day at the Capitol
February 16
Save the date for Lutheran Day at the Capitol on Thursday, February 16 from 8:00am-1:00pm. This annual event is focused on learning, community building, and lobbying your elected officials. You can join online via Zoom or in-person at St. Paul Lutheran Church, 1600 Grant Street, Denver.

Cost: $20 for full-day in person*, $5 to join the morning session only by Zoom
*Breakfast, lunch, and all materials are included in the in-person registration fee.

Register now at https://www.rmselca.org/co-lutheran-day-at-the-capitol and let Lexi Jones know if you will be participating!
Ash Wednesday, February 22
Ashes to Go
Clergy from Christ's Episcopal Church, St. Philip in the Field, Well of Hope, ELCA, and other Castle Rock area churches will be offering "Ashes to Go" on Ash Wednesday, February 22nd at the corner of 4th and Wilcox from 8:00-10:00, 11:30-1:00 and 4:00-5:30. Stop by to receive ashes and a blessing for Lent. Ashes will also be available at in-person Bible Study on Wednesday, February 22 at 12:15.


Lexi's Candidacy Update

Last August, our Director of Community Connections and Intergenerational Ministries, Lexi Jones, was entranced into the candidacy process for Word and Service. Candidacy is the formalized process in the ELCA for ministry leaders who are working toward ordination. The process involves various steps to prepare leaders for rostered ministry. Lexi is working toward becoming ordained as a deacon. Deacons serve the church by working to seek wholeness in the world, sharing the hope of Christ and equipping others for healing and justice in the world. Diaconal ministry is understood to be distinct from, alongside, and in mutual complementarity with the ministries of pastors of the ELCA.

The main requirements for the candidacy process for Word and Service are theological education, Lutheran formation, a unit of Clinical Pastoral Education (an internship in a clinical setting like a hospital), and a year of full-time internship in a ministry setting. Lexi graduated with her Master of Divinity degree from Iliff School of Theology last June, and this month she is beginning her Lutheran formation requirements at Pacific Lutheran Theological Seminary. She is pursing a Certificate of Advanced Theological Studies, which includes a year of academic study and a year of internship. Over the next year, she will be taking online classes focused on Lutheran studies alongside her work at Well of Hope.

Lexi is grateful for the support she receives from Well of Hope as she pursues ordination in the ELCA. She is excited to be in the candidacy process alongside her work with us, and she is looking forward to continuing to keep us updated along the way.
In February, we will continue focusing on the Life of Jesus in Children's Church. We will be exploring the following stories about Jesus in the coming weeks:
February 5: Jesus feeds the 5,000 (Mark 6: 30-44)
February 12: Jesus and the woman at the well (John 4: 4-26)
February 19: Jesus and Zacchaeus (Luke 19: 1-10)
February 26 is the first Sunday of Lent, and we will begin learning about how we prepare for Easter in this season of the church year.
We are looking for more volunteers to help out with Children's Church on Sunday mornings!
Volunteers assist leaders by being another adult presence while Children's Church is happening. No preparation is needed, you just need to show up! Being a Children's Church volunteer is a great way to get to know the awesome kids at Well of Hope. All volunteers must be at least 18 years old. We also have opportunities for middle and high school youth to get involved with Children's Church. If you would like to help out, please email Lexi Jones at
woh.elca@gmail.com
.


Youth Ministry
On February 18, Well of Hope youth will be heading to the Rocky Mountain Synod Youth Gathering in Denver for a weekend of fellowship, learning, and service. Please keep our youth and adult leaders in your prayers as they participate in this exciting event.
If you or someone you know would like to get involved in our youth ministry program, contact our Director of Community Connections and Intergenerational Ministries, Lexi Jones, at
woh.elca@gmail.com
.
Outreach


REMEMBER WELL OF HOPE'S "SOUPER BOWL" ON SUPER BOWL SUNDAY, FEBRUARY 12!

Bring your coins for our "noisy offering." We will be collecting money (coins, "soft money," and checks made out to Well of Hope with "World Hunger" in the memo line) in a soup pot to be sent to the ELCA World Hunger Appeal. We will also be collecting soup and other non-perishable foods, toiletries, and paper products for the Help and Hope Center's food bank.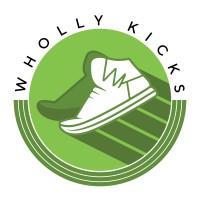 OUTREACH TO WHOLLY KICKS

As part of the Rocky Mountain Synod Youth Gathering happening in Denver this month, our youth will be doing a service-learning project with Wholly Kicks, a non-profit we have supported over the years at Well of Hope. Wholly Kicks provides brand new sneaker-style shoes, any size - from small toddlers to large adults - to those experiencing homelessness and economic disparity. Wholly Kicks works alongside Title 1 schools, homeless shelters, resource nonprofits, motels, low-income housing units, and along the Colfax corridor creating large new shoe events where attendees choose their own new shoes. In addition to providing new shoes, Executive Director, Tyg"er" Taylor, supports and mentors those who work alongside Wholly Kicks, many of whom have lived a life on and off the streets.

We are asking the congregation to bring in brand new shoes or socks of any size (toddler - adult) over the next two Sundays, February 5th and 12th. Our youth will then deliver the shoes and socks when they participate in their immersion site experience at the Youth Gathering on Sunday, February 19th.

If you have an idea for a future outreach project, contact Carol Reed (tomcareed@msn.com, 720-335-0410).
Worship Volunteer Opportunties
Thank you to all who have signed up to help with worship in January and in the coming months. If you haven't signed up, please consider signing up for one or more of the following worship roles:
Assisting Minister (HIGH PRIORITY - PLEASE SIGN UP!)
Reader
Altar Guild
Offering
Counter
Livestream Producer (we especially need someone on Feb. 19)
Online Greeter
Children's Church Helper
If you would like to help out with worship on Sunday mornings, please fill out this
form
. Thank you!


Join us for Bible Study
We gather for Bible Study every Wednesday at 12:15pm at Christ's Episcopal Church in their downstairs fellowship area (the "undercroft"). You can also join us on Zoom at the link below.

https://us02web.zoom.us/j/81145841266?pwd=QTRPbXJWOWtmYnhWcHZ1TFlUVWM2Zz09


Support Well of Hope by Shopping at King Soopers

Well of Hope is included as a Community Awards organization with King Soopers, or any store in the Kroger family (e.g., City Market, Fred Meyer, Ralphs). When you check out with your King Soopers card or phone number, Kroger will donate a percent to Well of Hope at no cost to you. To participate, you will need to link your King Soopers account to Well of Hope. To link your account, go to kingsoopers.com and create or login to your account. Under the Account drop down, select My Account. Click on Community Rewards and select Well of Hope. Help us increase the impact of this reward program by linking your card today!

Thank you and Happy Grocery Shopping.
Featuring Patti Ehline
I was born 9 months after World War ll ended, so you can guess that my father was a soldier in that war and then in Korea. We lived in Omaha, Nebraska, and I was a very happy child until my Dad left us when I was five. I later learned that his war experiences had left him emotionally damaged, and he couldn't cope with that stress. My sister and I went to live with our grandmother in West Virginia, which was a total life changer for me, moving from a midwestern city to the hills of West Virginia and total hill-billy existence. My mother struggled with alcoholism, and living with my southern Baptist Grandmother was a gift. Grandmother showed us unconditional love, and, as a good Baptist, we attended church Sunday morning, evening and Wednesday evenings. Even though the words from the pulpit were not filled with love and grace, my grandma's heart and actions showed me a Jesus that I now know is true.

My mother remarried and then my sister and I returned to Nebraska to live with her and her new husband. In High school, I found my singing, dancing and leadership voices, and I excelled as a leader, singer and dancer in several musicals as well as the chair of the Properties staff. I was a journalist for our newspaper and I also served on the yearbook staff. My dreams were to succeed professionally, but since women were not architects or veterinarians during that time, I chose to become a Registered Nurse.

I joined the Army Nurse Corps in 1966 to help pay my way through college. We were not aware of the Vietnam War because we didn't have a TV in the dorm, and we were very busy learning the skills needed to become Registered Nurses. I met my former husband, who was also in the student nurse program for the Army, and because of the insistence of the Army, we were married. After passing our board exams and doing a short assignment in pediatrics, we were commissioned and left for basic training in Texas. Six months later, after serving in a World War One hospital in the Mohave Desert, I received orders for Vietnam. It was a challenge but I succeeded to get orders for my husband to go to Vietnam with me. It was in 1968 and it changed my life forever.

After leaving the Army Nurse Corps in 1970, I was back in Omaha, raising two children and working in an eight hundred bed hospital. My war experience had trained me to think like a doctor, so I became a leader and teacher for many staff and students. I also started to become active in the church, which was in the ALC (American Lutheran Church). There I learned what grace really is and that Christ is always with us in this journey called life. I was elected to many leadership positions in the church that prepared me for being elected to the District Council of the Central District of the ALC. I was growing spiritually and personally and was excited to accept the potential that others saw in me. So I became a pre-seminary student for Trinity Lutheran Seminary in Ohio. But that is when my first marriage ended so I had to terminate the dream. In 1988, the Evangelical Lutheran Church in America (ELCA) was being formed and I was chosen to be one of the members of the Transition Team in Nebraska. Pastor David Ehline (LCA) Lutheran Church in America, was the Clergy Dean and leader of this Team. So we became friends and colleagues in this endeavor. I admired his leadership qualities and his integrity. He was an excellent Pastor and his congregation loved him. I felt very safe when I was around him and his honesty was A+.

My daughter, Jenny, is an Occupational Therapist for Littleton Public Schools and my son, Chad, is a Forestry Major but now works as a consultant for Met Life. He lives in Denver. I worked as an RN for over 50 years and continue to serve, helping others in many ways. I continue to educate and serve veterans who have experienced the dynamics of being in wars like I experienced. Dave is the love of my life, and we will be married 24 years this May. This Pastor/ Social Worker and hubby has been instrumental in my healing journey from past traumas. God continues to work miracles! Just keep searching, praying and listening!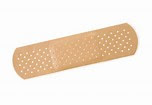 We Care About You!
Please help us support you by letting us know of any illness, hospitalization, concerns, or specific support that you might need. You can contact the church office by phone at 720-439-0846 or by sending an email to woh.elca@gmail.com.