Welcome to the 15 January, 2023
edition of INDIA BULLETIN, presented by the Consulate General of India, Sydney
Invest in 'bright spot' India: PM Modi to global investors

Prime Minister Narendra Modi appealed to the Indian diaspora and global investors to invest in the country, assuring them that his "stable and decisive" government has created the right conditions for ease of doing business by building modern infrastructure, removing red tape and putting up systems for seamless coordination between departments.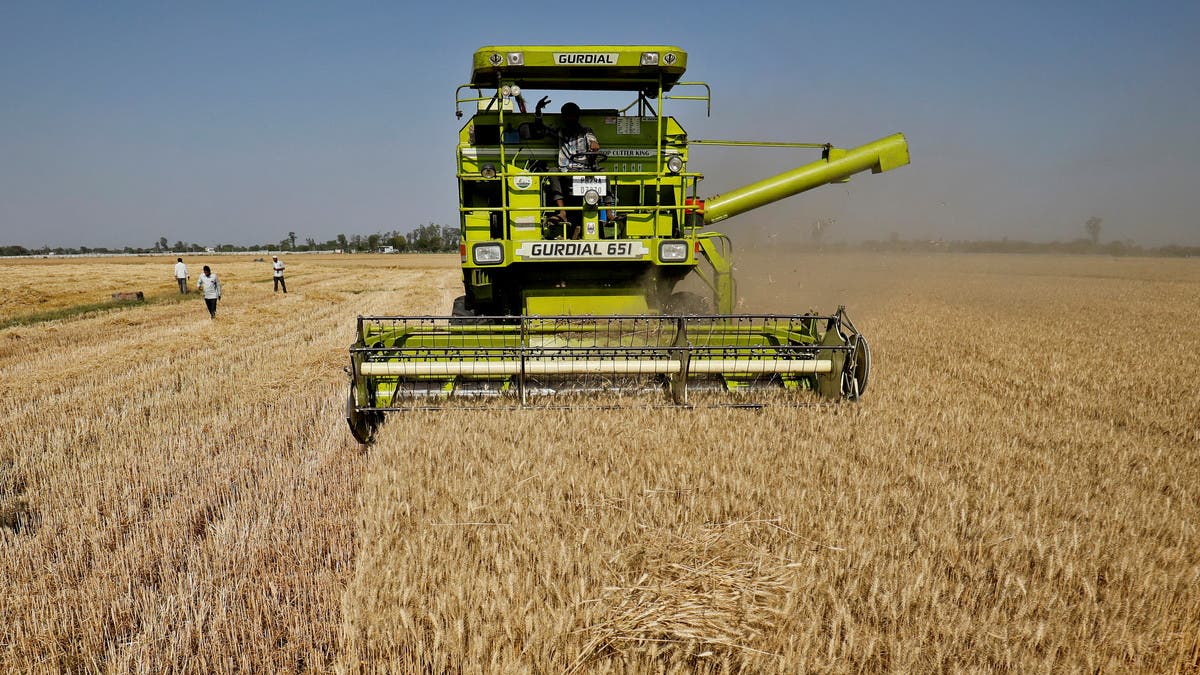 Record of India's wheat crop will pave way for easing of export curbs
The production outlook is brighter this season as the planting area has expanded and many farmers have sown new varieties that can resist higher temperatures and the weather also has been favourable so far.
Read more
Free Trade Agreements help provide new opportunities for Australian businesses

Free Trade Agreements (FTAs) provide a competitive edge for Australian businesses. By reducing and eliminating certain barriers to international trade and investment, FTAs benefits Australian exporters, importers, producers and investors.

Read more
Australia FTA paves way for other pacts to loosen factory inspection norms: Pharmexcil's Bhaskar

The interim free trade pact with Australia may not immediately enhance India's pharmaceutical exports Down Under, but offers a major relaxation on factory inspections that can pave the way for more such deals with developed countries



Read more
India's startup funding in 2022 doubled the pre-pandemic level: PwC

The highest number of new unicorn start-ups in CY22 were in the sectors of Software as a Service (SaaS), FinTech, Logistics, and AutoTech
Read more
India has the potential to be the number one auto market: Suzuki President

Mr. Toshihiro Suzuki, the President and the Representative Director of Suzuki Motor Corporation, at the Auto Expo 2023, stated that India has the potential to become the number one automotive market in the world and small cars have a major role to play in it.

Read more
RBI increases FPI limits in govt bonds by Rs170 billion

The Reserve Bank of India (RBI) has raised the limit on investment in government bonds by foreign portfolio investors (FPI) by an aggregate Rs 170 billion (US$ 2.62 billion) during the April-June 2017 period. The investment limit in central government securities have been increased by Rs 110 billion (US$ 1.7 billion),

Read more
India is a land of opportunity and a trusted partner in global supply chains: Mr. Piyush Goyal
India today is a land of opportunity and can be a "trusted partner" for global and American corporations in their supply chains and investment portfolios, Commerce and Industry
Read more
BMW sees huge growth potential in India

BMW sees "huge growth potential for market leadership" here given the low penetration. Driven by the highest ever number of launches (26) and pent-up demand arising from the pandemic-induced lockdowns. BMW India sold 35 per cent more cars (BMWs and Minis combined) in 2022 at 11,981 units (of which 11,268 were BMWs), making it the highest ever deliveries in its history since its entry in 2007

Read more
India added 11 GW of utility-scale solar capacity in 2022: Study

From January 2022 till December 2022, 13,956 MW solar capacity and 1,847 MW of solar capacity and 1,847 MW of wind capacity was added in India, which was about 17.5 per cent and 26.6 per cent, respectively, higher compared to 2021, according to a recent analysis

Read more
Petroleum & natural gas sector to drive growth of green hydrogen in India: Hardeep Puri

The Oil marketing companies (OMCs) have been directed to prepare a plan in the field of green hydrogen


Read more
Auto Expo 2023: Green energy in spotlight amid the focus by Govt on ethanol blending

sneak peek into products showcased like Maruti Suzuki's Wagon R and the 2-wheelers by Suzuki, Honda, Hero MotoCorp and Bajaj

Read more
Repowering old wind power plants will attract Rs 40,000 crore investments: Crisil Ratings

The Ministry of New and Renewable Energy's (MNRE) draft policy for repowering old wind power plants is a step in the right direction to increase wind power generation and it can potentially kickstart investments worth Rs 40,000 crore .

Read more
India Investment Grid: Click on the image above for
https://indiainvestmentgrid.gov.in/opportunities/nip-project/701366
Vibrant celebrations of PravasiBhartiyaDivas2023 on Jan 9 at the Consulate premises. Attended by previous Pravasi Bharatiya Samman Award (PBSA) recipients, community leaders, representatives from business, culture, media & academia. Proud of outstanding achievements of Pravasis.




Kite Festival at Castle Hill Showground on auspicious occasion of Makar Sankranthi. Joined by around 10,000 enthusiastic participants. A joyous celebration of community spirit & multicultural Australia




<![endif]-->
Australia's Sydney Opera House decked up on Diwali. Australian Prime Minister Anthony Albanese called Diwali "A season of reflection and renewal".


Check out the latest ediiton of
'INDIA PERSPECTIVES: THE FLAGSHIP MAGAZINE OF THE MINISTRY OF EXTERNAL AFFAIRS, GOVERNMENT OF INDIA'
by clicking on the image above.