Friends,

Peace and blessings! Join us in 2020 for worship and service as we seek the peace of the City!

The Women's March on NYC is Saturday, 1/18 at 11 AM (starting at Columbus Circle). Please let me know if you plan to attend. Also, we're looking for a coordinator (or two) who might help with planning MMF's presence at the march. Simply, reply to this message if you'd like to attend and/or help coordinate!

This Sunday, join us for the Kennel Shenk baby shower at 3 PM at Menno House. There will also be a trustee meeting (open to all; topic: budget planning) at 2 PM at Menno House. And at the 5 PM worship service, join us in honoring previous elders, Susan Skeels and Tim Kennel Shenk, for their faithful service to our flock.

Here are a few ways to engage with your church: If you missed a sermon, make sure to click here and select your favorite podcast platform to stream our messages! May your week be filled with peace, prayers for peace, and the love of Christ!

Peace,

Jason Storbakken
Pastor, Manhattan Mennonite Fellowship
o. 212-673-7970
c. 212-444-2701


Click here for scheduling portal
Our Rhythm
Here are a few notes from our current rhythm:
Saturday, 1/11, Art Outing to view Jayne Holsinger's current exhibit. More details below.
Sunday, 1/12 at 2 PM, Trustees Meeting (budget convo); at 5 PM service, honoring MMF elders. From 3-430 PM, there will be a baby shower for the Kennel Shenks at Menno House.
Saturday, 1/18 at 11 AM at Columbus Circle, Women's March on NYC!
Sunday, 1/19 at 4 PM, Upside Down Round Table. At 5 PM, we celebrate Anabaptist World Fellowship Sunday, guest speaker, Nindyo Sasongko, theologian-in-residence.
Wednesday, 1/22 at 630 PM, screening of independent film from Palestine, HEBRON, at the Brooklyn Peace Center (23 Marcus Garvey, Blvd., BK).
Sunday, 1/26, 2-4 PM, Congregational Meeting. Sunday, 1/26 at 5 PM service, guest speaker, Todd Komarnicki, writer of the movie Sully.
To stay up to date, check our
calendar of events
.
Art outing - This Saturday (1/11)
If you'd like to attend
Jayne Holsinger's "Our National Parks" exhibit at Jamaica Bay Wildlife Refuge

with MMFers, a group will be visiting this Sat Jan 11th (with Sat the 25th as a rain date).
We'll take the 10am NYC Ferry from Wall St/Pier 11 to Rockaway, which takes 55 mins, then transfer for a 20-min bus ride to the Visitors Center.

If you miss the ferry (it only goes every 90mins on the wkend) or would rather take the A train, (which takes apx 80 mins) we'll meet you at the Center at 11:30. After seeing Jayne's exhibit we hope to take a short walk around the refuge, then find somewhere to eat, before heading back. Contact Katrina with questions at
katyoder.nyc@gmail.com.
Learn more about the exhibit here!
And check out this excellent article on Jayne's work!

* * *

Babyshower for the Kennel Shenk family!
Please join us this Sunday (1/12) at

3pm at Menno House

to celebrate the anticipated arrival of another Kennel Shenk daughter!

If you need ideas for gifts, Katrina is accepting donations toward a group gift, and there are also baby-clothing gift suggestions at the following link.

https://www.babylist.com/kennel-shenk-baby-2020



Your extra holiday cookies will also very welcome!
Contemplative Communion Service
The first Sunday of every month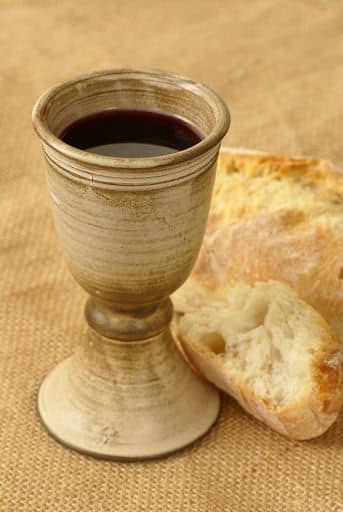 Centering prayer, breath work, silence, Lectio Divina, Taize, meditation on the Word, and other contemplative elements are incorporated into this monthly service.
We practice an open Communion table. All are invited and welcome to participate.

Our practice is simple… search our hearts, seek healing, break bread and pass the cup.
"

Peace

I leave with you; my

peace

I give to you."
- Jesus (Jn 14:27)