AND THE NOMINEES ARE...
The nominees are in for the 2022 TASTE Awards by ShoreFoodie.com. The awards celebrate culinary excellence at the Jersey Shore.

OUTSTANDING RESTAURANT - Fine Dining
Nominees
Daniel's Bistro, Point Pleasant
Drifthouse by David Burke, Sea Bright
Moonstruck, Asbury Park
Pascal & Sabine, Asbury Park
Poached Pear, Point Pleasant
Red Horse By David Burke, Rumson
Scarborough Fair, Sea Girt
Shipwreck Grille Brielle
OUTSTANDING RESTAURANT - Bar/Pub
Nominees
B2 Bistro, Multiple Locations
Bar Anticipation, Lake Como
Bum Rogers Crabhouse, Seaside Park
Crab's Claw Inn, Lavallette
Deal Lake Bar + Co., Loch Arbor
Elbow Room Bar + Kitchen, Bradley Beach
Harrigan's Pub, Sea Girt
Joe's Surf Shack, Lake Como
Point Lobster Bar & Grill, Point Pleasant
Reef & Barrel, Manasquan
River Rock, Brick
Robinson Ale House, Multiple Locations
Shore House Bar & Grill, Point Pleasant
The Salty Whale, Manasquan
OUTSTANDING RESTAURANT – Italian
Nominees
Angelica's, Sea Bright
Brando's, Asbury Park
Buona Sera, Red Bank
Due Amici, Brielle
Fratello's, Sea Girt
Grandma's Meatball, Manasquan
La Dolce Vita, Belmar
La Mondina, Brielle
Jimmy's Italian Restaurant, Asbury Park
Marandola's, Bradley Beach
Rella's Tavern & Café, Brielle
Stella Marina, Asbury Park
Sirena, Long Branch

See more categories and vote here.
_______________________________________________________

THE WINE CORNER
2016 Marques de Murrieta Rioja Reserva. Available at The Bottle Shop, Spring Lake. $29.99

Marques de Murrieta has a long, meaningful history at the Bottle Shop. When we were first learning about wines, it was very important to our dad for us to
know the best, most classic wines of every great winemaking region in the world. In Spain, Marques de Murrieta was at the top of his list. We had the opportunity to taste old wines from Murrieta from vintages such as 1968 and 1959 with him while we were still in the infancy of our wine training. The estate is very much a traditional estate in style. While rich and deep in flavor, the fruit is multi-layered but not 'New World jammy'. Red and black fruits, cedar, leather, hints of spices, even hints of tar are revealed. We would pair this with Spanish-inspired cuisine, especially pork or lamb dishes. See Wine Advocate and Wine Spectator Reviews here.
________________________________

EASTER PLANS?
Salt Creek Grille at Rumson will celebrate Easter Sunday, April 17, with a special a la carte menu served up with a spectacular waterfront view from 12-7 p.m.

On the special Easter Dinner menu you will find many familiar favorites and some new special dishes such as Prime Rib and an Easter favorite New Zealand rack of lamb. The highly popular new sushi menu will also be available as will our children's menu. Choose a premium wine from their excellent wine list or a made-to-order cocktail prepared just the way you like it. There are several gluten-free appetizers, entrées and a decadent dessert as well as vegetarian options. So, enjoy your Easter holiday while you take in their stunning river views, voted "Best Waterfront View" Monmouth Health & Life magazine and deemed a local favorite with an American menu filled with generous dishes possessing a great depth and range of flavors by Two River Times. See the complete Easter menu.

Celebrate Easter Sunday with a world-class brunch or a la carte dinner at one of Chef David Burke's 3 Jersey Shore Restaurants. In addition to innovative menus, guests will enjoy iconic locations, unique and stunning concepts and superior service at each restaurant.

DRIFTHOUSE by David Burke, with a magnificent oceanfront setting now celebrating its 4th anniversary, named Best New Restaurant 2018, Star Ledger; Best Seafood Restaurants in NJ 2021, by BestofNJ.com; and noted by Two River Times as possessing a warm, friendly vibe like a cherished neighborhood haunt. DRIFTHOUSE Easter Sunday Three-Course Prix Fixe Menu served 12 – 7 p.m. $65++ per person and $30++ per child. Located at Driftwood Cabana Club, 1485 Ocean Avenue, Sea Bright, NJ (732) 530-9760
www.drifthousedb.com

Red Horse by David Burke, a modern-American steakhouse with sushi bar located in a charming Victorian building within trendy Rumson neighborhood that once housed the legendary Fromagerie. David Burke worked there while he was a CIA student. It is now a super chic art-filled setting serving a NYC-level dining experience. Named "Best New Restaurant 2021" Star Ledger.
Red Horse a la Carte Easter Brunch Menu from 10:30 a.m. – 2:30 p.m. Prix fixe dinner 4 – 7:30 p.m. $125++ Children $65++. 26 Ridge Road, Rumson, NJ www.redhorsebydb.com (732) 576-3400

THE GOAT by David Burke, the latest David Burke restaurant, a chic, casual American bistro with a fun vibe. The menu takes its cue from modern Continental and American cuisines with Chef Burke's award-winning innovative interpretations. The restaurant's bar and dining spaces - with 110 seats, and a separate private event space that accommodates up to 100 guests - have undergone extensive cosmetic renovations with partially open kitchen and wood-burning oven on display. Easter Sunday a la carte dinner with Easter specials from 12 – 8 p.m. 1411 NJ-36, Union Beach, NJ 07735 (732) 264-5222 www.thegoatbydb.com
__________________________________________________

IT'S BOURBON...BABY

Are you a bourbon fan? If, so, this is the event for you. One of our most popular. Last year nearly 200 people came out to sample an array of fine bourbons, sample delicious bacon treats and listen to the music of the great blues band, The Incinerators. This year we'll feature bourbons like; Old Forester 86 proof Straight Bourbon Whisky
Old Forester Straight Rye Whisky
Old Forester Whisky Row 1910 - Old Fine Whisky
Old Forester Whisky Row 1920 - Prohibition Style and Penelope Four Grain, Penelope Barrel Strength and Penelope Rose Cask Finish....plus many more.

How about crisp bacon strips, bacon sliders, bacon mac & cheese, bacon wrapped hot dogs and maple bacon cupcakes to take the edge off? Sounds like fun, doesn't it?

Tickets
_____________________________________
THIS 'N THAT
Save the date! Sunday, April 10th is the Annual Kids Easter Egg Hunt at Bar Anticipation, 1PM-4PM | 2 Egg Hunts | Toddler - 6 & Pre Teen | DJ & MC Entertainment plus free buffet for all kids!

SUNDAYS MUSIC AUDITIONS at Bum Rogers. 4pm New Watchdog Blues Band, 6pm Coastal Vibe

Here we go y'all! May 15. A local, grassroots event in downtown Pt. Beach! JSBBQ will be slinging some serious eats, listening to some great music and drinking some great beer. Come join us: Tickets on sale at JSBBQ and all participating restaurant and the Pt . Pleasant Beach Chamber!

We are now accepting reservations at Rella's for Easter Sunday!
Easter Sunday Seatings: 12:00-12:30, 2:30-3:00, 5:00-5:30. 732.561.8510

Starting this week Scarborough Fair is featuring Thursday Night Live!! Live music in our bar and lounge area 6:30-8:30pm.

Don't forget the Common Ground Grief Center Clambake coming up in June. this is now their major fundraiser and it's a great event.
_________________________________________________
SPRING JERSEY SHORE RESTAURANT WEEK EVENTS
Here's some great events to look forward to in the next few weeks:


April 16 - "The Great Jersey Shore Burger Contest" at Bar A
April 21 - "The Chefs Invitational" at Spring Lake Manor
April 23 - "Bourbon, Bacon & Blues" at Spring Lake Manor
___________________________________
UPCOMING EVENTS
April 1-10 - Cinderella - Algonquin Theater
April 1-3, 8-10 - Pirates of Penzance - Spring Lake Theater
April 2 - Mozart, Beethoven and More - Garden State Philharmonic - Spring Lake Theater
April 6-7 - Jay Currie at Uncle Vinnie's Comedy Club
April 8 - Mike Cannon at Uncle Vinnie's Comedy Club
April 9 - Dr. Dirty John Valby at Uncle Vinnie's Comedy Club
April 14 - Andrew Dice Clay at Uncle Vinnie's Comedy Club
April 15-16 - Aaron Berg at Uncle Vinnie's Comedy Club
April 16 - "The Great Jersey Shore Burger Contest" a Jersey Shore Restaurant Week Event.
April 20-21 - Eric Potts at Uncle Vinnie's Comedy Club
April 21 - The Chef's Invitational - a Jersey Shore Restaurant Week Event.
April 22-23 - Adam Ferrara at Uncle Vinnie's Comedy Club
April 23 - "Bourbon, Bacon & Blues - a Jersey Shore Restaurant Week Event.
April 23 - Gilbert Gottfried at the Algonquin Theater presented by Uncle Vinnie's Comedy Club
April 24 - Grand Opera - Algonquin Theater
April 27-30 - Nicky Smigs at Uncle Vinnie's Comedy Club
May 7-22 - Into the Woods- Algonquin Theater
May 22 - Music from the Americas - Garden State Philharmonic - Spring Lake Theater
June 9 - Broadway Boardwalk Bash at the Algonquin Theater
June 16 - Common Ground Grief Center Clambake
July 16-31 - Mary Poppins - Algonquin Theater
August 12-21 - The Who's Tommy - Algonquin Theater
Count Basie Schedule
PNC Arts Center Schedule
Stone Pony Schedule
---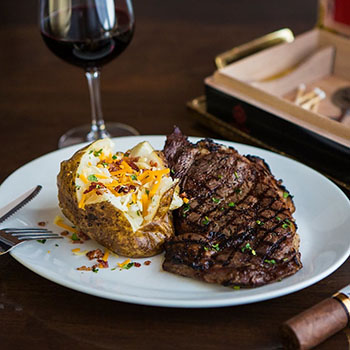 FOOD & DRINK DEALS
At any given time you may be looking to see who has deals on food, drink and entertainment. Maybe it's a Tuesday night and you want to see who is offering a promotion. Look no further. We've assembled a list of what the Jersey Shore has to offer. Click here
---

ENTERTAINMENT
Thursday
DJ Funsize at Joe's Surf Shack
Joe Curry at Uncle Vinnie's Comedy Club. See his You Tube.
Live music at Drifthouse by David Burke
Karaoke at Crab's Claw

Friday
Mike Viscell 4-7pm, Blue Collar Band 8-12 at Crab's Claw
Moroccan Sheepherders at Bar A
Matt Noffsinger Band at The Salty Whale
Nicole Curtis 5-8pm, Billy Hector 9pm at Bum Rogers
Hunter Hayes & Ray at Fratello's
DJ Bluiz at Joe's Surf Shack
Mike Cannon at Uncle Vinnie's Comedy Club. See his You Tube.
Live music at Drifthouse by David Burke
Almost Average at Reef & Barrel

Saturday
The Hastags at Bar A
Brian Kirk & the Jirks at Reef & Barrel
Seth Teiger Band at Crab's Claw Inn
Pat Roddy Band, then DJ Funsize at Joe's Surf Shack
Plan A at Bum Rogers
Friend Zone at The Salty Whale
Dr. Dirty John Valby at Uncle Vinnie's Comedy Club. See his You Tube.

Sunday
DJ Rob Busch at Joe's Surf Shack
Bob O'Connell at Crab's Claw
Jessica Rose 3pm at The Salty Whale
_______________________________________________________

TAKE CARE OF YOUR HOME...
Flynn Property Services can perform a variety of chores around your house. Here is just a partial list of the things we can do for you:

Ceiling Fan Installation
Doorbell Installation
Drywall Repair
Fix Light Switch
Furniture Assembly
Furniture Moving
General Cleaning
Hanging Curtains and Blinds
Hang Pictures
Home Repairs
Packing and Unpacking
Painting
Shelf Mounting
TV Mounting
Yard Work

Call Ryan Flynn at 732.245.7706
______________________________________________________

RESTAURANT/SPONSOR LINKS
Bar Anticipation - Lake Como
Bum Rogers Crabhouse - Seaside Park
Chop Box - Multiple
Crab's Claw Inn - Lavallette
Cross & Orange - Asbury Park
Drifthouse By David Burke - Sea Bright
Fratello's - Sea Girt
Jersey Shore BBQ - Point Pleasant and Belmar
Joe Leone's - Point Pleasant
Joe's Surf Shack - Belmar
New Door - Sarasota, Florida
Prime 13 - Point Pleasant
Red Horse by David Burke - Rumson
Reef & Barrel - Manasquan
Rella's Tavern & Cafe - Brielle
Salt Creek Grille - Rumson
Scarborough Fair - Sea Girt
Shipwreck Grill - Brielle
Squan Tavern - Manasquan
The Salty Whale - Manasquan
---
SPONSORS