INTRODUCING "SHORE FOODIE FAVORITES"
In a world when a lot of people just dial it in, we love when we come across people who really do do what they do well...and enjoy it. We thought we would create a new section on ShoreFoodie.com and share with you the people, services, websites and other things that we have personally experienced to give you a reference for the things you may need. Visit ShoreFoodie.com and scroll down to Shore Foodie Favorites.

Check back periodically for updates.
____________________

NANTUCKET - OUR HAPPY PLACE
With all the traveling we do for BestWeekends.com, Nantucket is still our favorite place. It has a charm like no other place we've been. I have been going there every September and whenever else we can get there, for nearly 30 years. Besides the island's beauty, you'll quickly notice how happy everyone is that you meet. It just feels good to be there.

We are often joined by family and friends and many now go on their own after their first experience.

Here are some wonderful pictures taken this September, that capture the magic of the island, by our good friend Pam Bordlee.
___________________________________

CELEBRATE 150 YEARS OF ASBURY PARK
Who knew Asbury Park was 150 years old? Well, they are and the town is ready to celebrate. Join the town as they celebrate the continued renaissance that has transformed Asbury Park into one of the most dynamic, vibrant and diverse cities on the East Coast.

'Roctober Clam Bake
Friday, Oct. 15, Kennedy Park (Downtown AP), 5-9PM
LIVE MUSIC throughout the evening!
Ticket price includes ALL of the below:
New England Clam Chowder, Steamed Littleneck Clams, Grilled Shrimp, Fresh Maine Lobster Claws and Tails, Sausage, Corn on the Cob, Red Skin Potato Salad, Homemade Cole Slaw PLUS a Commemorative Sesquicentennial Pint Glass!
Tickets are here.
__________________________________________________

IT'S FALL...PRIME RIB TIME
Nothing says Fall better than a juicy prime rib. Maybe some Yorkshire Pudding, creamed spinach and a baked potato? Yum. Here's a great recipe for cooking the meat:
Bring the meat to room temperature by removing it from the refrigerator at least an hour before cooking, preferably two. Preheat the oven to 450 degrees.

Place the meat, bone side down, in a large roasting pan. Season it with salt and pepper. If you like garlic, peel the cloves and cut them into tiny slivers; use a boning or paring knife to poke small holes in the meat and insert the garlic into them.

Place the roast in the oven and cook for 15 minutes, undisturbed. Turn the heat down to 350 degrees and continue to roast about 1 hour; check in several places with a meat thermometer. When no spot registers under 125 degrees (120 degrees if you like your meat really rare and your guests are of the same preference), the meat is rare; cook another 5 or 10 minutes if you like it more well done, then check again, but in no case should you let the temperature of the meat go above 155 degrees.

Remove the meat from the oven. Pour off all but a few tablespoons of the fat, and place the roasting pan over a burner set to high. Add the liquid (1 cup red wine, stock, or water

)

and cook, stirring and scraping up any brown bits, until it is reduced by half. Slice and serve the roast, splashing a little of the sauce on the meat platter and passing the rest at the table.
Fresh, natural prime ribs are available through Chop Box and delivered right to your door.
This prime rib roast is de-boned and the bone is tied back on to enhance flavor when cooking

No growth hormones

100% Vegetarian fed, no animal by-products

Feeds approximately 6 people
All cattle are born and raised in the Southwestern US

Exceptional marbling for remarkable juiciness and flavor

Cut FRESH to order

This item is shipped fresh, never frozen in vacuum sealed packaging and is shipped with ice packs and insulation. Please eat by use by date or freeze for future consumption.


______________________________________________
THIS 'N THAT
Crab's Claw is happy to announce they will be hosting the after party festivities for the 3rd annual Barrier Island Beach Brawl presented by @nickhonachefsky.

All-Star Benefit Concert for the Sandy Hook Foundation. Sunday, September 26 at noon. Food provided by Red Horse by David Burke. Featuring performances by
The Haven - House Band
Tim McLoone
Joe Bonanno
Carl Gentry
Sam Sims and Kyle Ward
Karl Pfeil and Steve Russo
Layonne Holmes
Lisa Sherman
Pat Guadagno
Robert Murdock and Lee Scott Howard
Pre-purchase your ticket at www.sandyhooknj.org/all-starbenefitconcert

________________________
UPCOMING EVENTS
September 24-26 - A Chorus Line - Count Basie Theater
September 26 - Red Bank Guinness Oyster Festival
September 28 - Christopher Cross - Count Basie Theater
September 29 - Master of Illusion - Count Basie Theater
September 30 - Tommy Emmanuel - Count Basie Theater
October 2 - Oh What a Night Rock & Roll - Count Basie Theater
October 3 - Nate Bargatze - Raincheck Tour - Count Basie Theater
October 5 - Pat Benatar + Neil Giraldo - Count Basie Theater
October 5 - Fall Seasonal Omakase at Red Horse by David Burke
October 7 - John Cleese - Count Basie Theater
October 8 - Dave Sedaris - Count Basie Theater
October 10 - An Intimate Evening with David Foster. Count Basie Theater
October 11 - America - Count Basie Theater
October 13 - Art Garfunkel - Count Basie Theater
October 15 - 'Rocktober Clam Bake - Cross & Orange
October 15 - Josh Gates - Count Basie Theater
October 15-16, 22-23, 29-30 - Mama Mia - Spring Lake Theater
October 17 - Scarborough Fair Folio Wine Dinner
November 4 - Wine Dinner - Celebrating the "French Chef" Julia Child- A Jersey Shore Restaurant Week Event
November 11 - Larger Than Life- The Ultimate Boy Band Experience - Algonquin Theater
November 5-14 - Jersey Shore Restaurant Week
November 7 - Tito's Cocktail Challenge - A Jersey Shore Restaurant Week Event.
November 14 - "Great Pubs of the Jersey Shore." A Jersey Shore Restaurant Week Event.
November 18 - Brian Kirk & the Jirks - Born
November 27-Deember 12 - Elf - The Musical. Algonquin Theater. Tickets on sale soon.
December 2-5, 10-12, 17-19 - Scrooge - Spring Lake Theater
December 14 - "It's a Wonderful Life" - Complimentary Showing Sponsored by Shore Foodie.com.
December 31 - New York Bee Gees at Algonquin Theater
---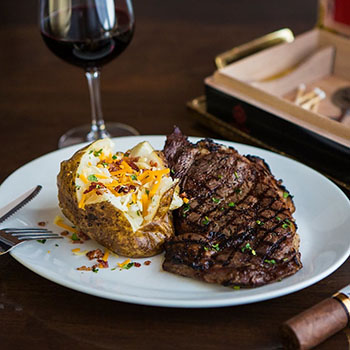 FOOD & DRINK DEALS
At any given time you may be looking to see who has deals on food, drink and entertainment. Maybe it's a Tuesday night and you want to see who is offering a promotion. Look no further. We've assembled a list of what the Jersey Shore has to offer. Click here
---

ENTERTAINMENT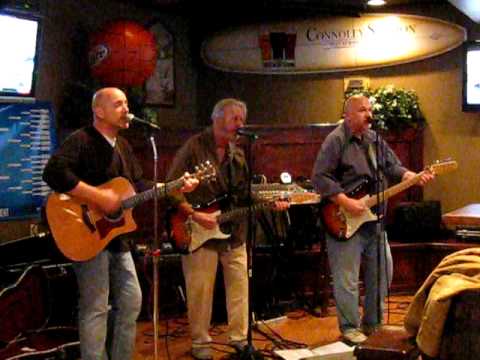 Thursday
Karaoke with DJ Manny 8pm at Bum Rogers
DJ Funsize at Joe's Surf Shack
The Orange Blossoms at Reef & Barrel
Harmony Project at Bar A

Friday
The Neighbors inside Mike Visell outside at Crab's Claw Inn
Happy Hour with DJ Rob Busch, The Cliffs 6:30pm, DJ Mike Nice 9pm at Bar A
Brother Pete Duo at Fratello's
Rich & Chad at Drifthouse by David Burke
Temporary Grace at Bum Rogers
Sean Patrick Band at The Salty Whale
DJ Rain at Joe's Surf Shack
DJ Kaos at Reef & Barrel

Saturday
Moroccan Sheepherders 3pm, DJ Mike Nice 9pm, Day One 10pm at Bar A
Underwater Airlines inside, Jeff Doubleday outside at Crab's Claw Inn
Soul Seduction at Bum Rogers
DJ Funsize at Joe's Surf Shack
Los Gringos DJ Mike at Reef & Barrel

Sunday
DJ Rob Busch at Joe's Surf Shack
Football at Bar A
Football at Crab's Claw
Billy Hector at Bum Rogers
Enjoy 4pm at Reef & Barrel
Tom Vincent at The Salty Whale
---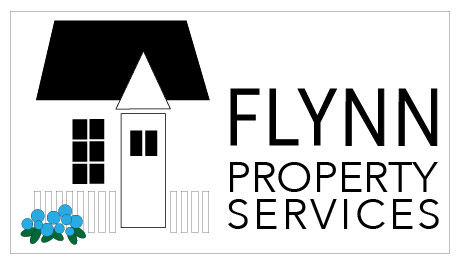 FLYNN PROPERTY SERVICES: YOUR SOLUTION ?
Flynn Property Services can manage your property when you are not there and even perform "handyman" duties that will save you time and money. As you closeup your house for the season or prepare to rent it in the off-season, FPS is your answer.

How many times have you said you wished you had a handyman to fix something you either didn't want to fix or didn't know how to fix? That stubborn kitchen cabinet that refuses to close, the grill handle that popped off, a door that needed new hinges? Ryan Flynn, we call him "Schneider", can fix just about anything and can perform tasks like painting, caulking, grouting, small carpentry and much more. Give him a call at 732.245.7706

---



RESTAURANT/SPONSOR LINKS
Bar Anticipation - Lake Como
Bum Rogers Crabhouse - Seaside Park
Chop Box - Multiple
Crab's Claw Inn - Lavallette
Cross & Orange - Asbury Park
Drifthouse By David Burke - Sea Bright
Fratello's - Sea Girt
Jersey Shore BBQ - Point Pleasant and Belmar
Joe Leone's - Point Pleasant
Joe's Surf Shack - Belmar
Moonstruck - Asbury Park
New Door - Sarasota, Florida
Prime 13 - Point Pleasant
Red Horse by David Burke - Rumson
Reef & Barrel - Manasquan
Rella's Tavern & Cafe - Brielle
Salt Creek Grille - Rumson
Scarborough Fair - Sea Girt
Shipwreck Grill - Brielle
Squan Tavern - Manasquan
The Salty Whale - Manasquan
---
SPONSORS