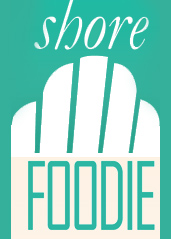 ROD'S RE-OPENS IN SEA GIRT
The world seemed a little bit more normal this week with the re-opening of Rod's in Sea Girt. Closed for over a year for renovations after being acquired by Chef's International, this popular watering hole has been packed with locals anxious to welcome back one of their favorites. Chefs has done a remarkable job upgrading the property but managing to retain much of its charm. The main bar area has the same old bar (although refinished) but has a more contemporary look. It still has booths surrounding the bar, but they have a new look and the walls and ceilings are decorated with reclaimed wood and historic artwork. The center room has booths and to the far right in what used to be a private room, is now another bar with doors that slide open to the fresh air. Outside there is seating under umbrellas ( and with heaters) on a wrap-around deck.

The food is good pub food with delicious burgers, chicken fingers, club sandwiches and the like. They still make sandwiches and dishes with fresh roasted turkey, made each day, and you can still get wings fried or grilled. Grilled swordfish, prime rib and their filet mignon on an English muffin with American cheese are still staples.

Lots of ice cold beers on tap and in bottle and a nice cocktail list. If I had any criticism it would be for a better wine list which has only about 11 uninspired choices by the glass. But, I guess you can't have everything...

Welcome back, my old friend.
___________________________________________________
MEG LAMANNA PRIVATE EVENTS
Our friend, Meg LaManna is one of the most accomplished chefs at the Jersey Shore. Last year she went off on her own and created a line of
amazing sauces and honeys that are available at Lovelandtown Groceries and Provisions in Point Pleasant. From there she began a line of prepared foods for take-out (call 732.515.0214) and now she is offering Chef Dinners for Private Events. Here's a sampling of a Private Dinner:
PRIVATE DINNER MENU BUFFET
(Includes assorted dinner rolls, breadsticks, & compound butter)
Salads:
(Choice of 1 Salad)
House Salad
Baby greens, heirloom tomatoes, red onion, cucumber, garlic & herb roasted sourdough croutons, ricotta salata cheese, Citrus Herb vinaigrette Classic Caesar
Romaine, Croutons, Parmigiano Reggiano, Homemade Caesar dressing Seasonal Harvest Salad
Seasonal fruit/vegetable, baby arugula, baby spinach, radicchio, pistachios, multicolored radish, honey balsamic vinaigrette Entrees:
Entrees - Pick 3
Mediterranean Chicken Piccata
Bell & Evans chicken breast, caper berries, grilled artichoke, confit baby tomatoes, brown lemon butter
Exotic Mushroom Chicken Marsala
Local exotic mushrooms, shallots & garlic, marsa!o wine & chicken reduction
Grilled Citrus Salmon
Triple citrus marinade, tarragon & dill créme fraiche
Mahi-Mahi
Lemon & dill aioli, seasonal salsa
Skirt Steak Chimichurri
Dry rubbed Skirt Steak, parsley, cilantro, & garlic puree
Short Ribs
Local stout braised short ribs
Bucatini Pesto
Heirloom tomatoes, citrus basil pesto, toasted pine nuts, Parmigiano Reggiano Rigatoni Ragu
Veal, pork, & beef Sunday sauce, gremolata
Spaghetti & Clams
Bacon, local clams, garlic and white wine
Sides:
Roasted mini marbled potatoes
Lemon & rosemary
Seasonal Vegetables Garlic herb butter
80$ per person
125$ service charge per server

Email: ChefMegLamanna@gmail.com
_______________________________________________________
THE SALTY WHALE HAPPY HOUR
Ready for a cocktail at the end of the day? Take a look at what The Salty Whale in Manasquan has to offer.
HAPPY HOUR MENU
Food Specials
$10 Pulled Pork Flatbread. Cauliflower Crust, Shredded Cheese, Pulled Pork
$10 Dipping Trio. Chili, Queso, Salsa
$6 Bavarian Pretzel. Beer Cheese
$8 Buffalo Chicken Taquitos. Chipotle Aioli, Queso Dip
$13 Mussels. Beer Butter, Crostini
$5 Bar Pie. Traditional House Pie
Drink Specials
$3 Domestic Drafts. Miller Lite, Coors Light, Yuengling, PBR
$5 House Wines. Sauvignon Blanc, Pinot Noir, Draft Prosecco
$5 House Mixers. Well Liquor with Choice Mixer
$5 White Claw. Mango or Black Cherry
$7 Craft Draft. Hackensack, Allagash, Cape May, Icarus, Kane, Sam Adams
$7 Tito's. With Choice Mixer
$7 Specialty Cocktails. Spicy Margarita, Sangria, Seasonal Specialty
________________________________________________
POINT BEACH HOME FOR SALE
Courtesy of Stacy Vetrini, Crossroads Realty. svetrini@crnj.com
Large 5 bedroom, 4 full bath Sea Shore Victorian with wrap around porch.
5 blocks to the beach and boardwalk, 1 block to Pleasure Park and 3 blocks to downtown with many restaurants and stores. The updated kitchen features French doors leading out to a beautiful paver patio. Fenced in yard and a detached double garage perfect for a workshop, surfboards and all your beach toys. Monmouth Ocean Regional MLS #: 22209038. $599,900.

Call Stacy to see this house. 732.773.7914
_______________________________________________________
RENT YOUR SUMMER CABANA AT BAR ANTICIPATION
Looking for something different and fun to do this summer with your friends? Rent a cabana at Grotto Beach at Bar A.


Enjoy this tropical oasis complete with beautiful flora, live palm trees,
towering rocks, and an authentic Grotto complete with fire and water fall.

Grotto Beach features six beautiful VIP cabanas, three more secluded VIP cabanas, an outdoor dance floor, and all the trimmings of a Las Vegas hot spot. A full menu of delicious fare is always available and our specialty drinks are second to none. Enjoy full bottle service or cocktails ala carte.

Sit back, relax, and be pampered in a comfortable cabana by our top notch staff. You will truly feel like you are in a land far, far away.
Grotto Beach is open every day (weather permitting) at 11 am.
Cabanas are available during the following times:
Daily and Weekends
11:30 am – 4:00 pm
5:00 pm – 9:00 pm
9:30 pm – 1:30 am
Your Cabana rental includes;
Complementary admission for your party of up to 8 people
Private server
Food service
Cocktail menu
Optional bottle service
1 VIP Card per cabana. VIP Card and cardholder must be present.
2022 VIP card holders will receive Half Off Rentals (excluding Saturday and Holiday Weekends)
(VIP card holder discount will be applied to your check)
Cabanas are for a maximum of 8 people. 732-681-7422 ext 1 for information.
_______________________________________________________
UPCOMING EVENTS
April 27-30 - Nicky Smigs at Uncle Vinnie's Comedy Club
May 7-22 - Into the Woods- Algonquin Theater
May 22 - Music from the Americas - Garden State Philharmonic - Spring Lake Theater
June 9 - Broadway Boardwalk Bash at the Algonquin Theater
June 9 - July 10 - The Pin-Up Girls at NJ Repertory Company Theater
June 16 - Common Ground Grief Center Clambake
July 16-31 - Mary Poppins - Algonquin Theater
Aug 4 - 28 - The Hummingbirds at NJ Repertory Company Theater
August 12-21 - The Who's Tommy - Algonquin Theater
Count Basie Schedule
PNC Arts Center Schedule
Stone Pony Schedule
_______________________________________________________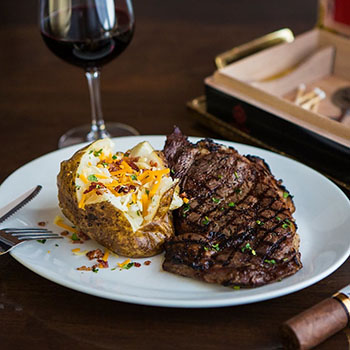 FOOD & DRINK DEALS
At any given time you may be looking to see who has deals on food, drink and entertainment. Maybe it's a Tuesday night and you want to see who is offering a promotion. Look no further. We've assembled a list of what the Jersey Shore has to offer. Click here
---
ENTERTAINMENT
Monday
Turnpike Mike at Reef & Barrel
Tuesday
Rich & Chad at Drifthouse by David Burke
"Beat the Clock" with DJ Proud at Bar A
Blues Collar Band 8pm at Bum Rogers
Wednesday
Country Happy Hour with DJ Chris, Line Dancing, then After the Reign at Bar A
Joey & Frank at Drifthouse by David Burke
Bingo at Crab's Claw Inn
Nicky Smigs at Uncle Vinny's Comedy Club. Wednesday-Saturday. See him on YouTube.
---
TAKING CARE OF YOUR HOME
Flynn Property Services can perform a variety of chores around your house. Here is just a partial list of the things we can do for you:

Ceiling Fan Installation
Doorbell Installation
Drywall Repair
Fix Light Switch
Furniture Assembly
Furniture Moving
General Cleaning
Hanging Curtains and Blinds
Hang Pictures
Home Repairs
Packing and Unpacking
Painting
Shelf Mounting
TV Mounting
Yard Work

Call Ryan Flynn at 973.513.5043
______________________________________________________
RESTAURANT/SPONSOR LINKS
Bar Anticipation - Lake Como
Bum Rogers Crabhouse - Seaside Park
Chop Box - Multiple
Crab's Claw Inn - Lavallette
Cross & Orange - Asbury Park
Drifthouse By David Burke - Sea Bright
Fratello's - Sea Girt
Jersey Shore BBQ - Point Pleasant and Belmar
Joe Leone's - Point Pleasant
Joe's Surf Shack - Belmar
Moonstruck - Asbury Park
New Door - Sarasota, Florida
Prime 13 - Point Pleasant
Red Horse by David Burke - Rumson
Reef & Barrel - Manasquan
Rella's Tavern & Cafe - Brielle
Salt Creek Grille - Rumson
Scarborough Fair - Sea Girt
Shipwreck Grill - Brielle
Squan Tavern - Manasquan
The Salty Whale - Manasquan
______________________________________________________
SPONSORS