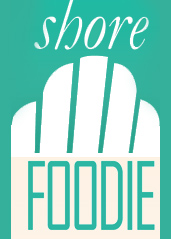 2022 TASTE AWARDS ANNOUNCED BY SHOREFOODIE.COM
The 2022 TASTE Awards, presented by ShoreFoodie.com and recognizing culinary excellence at the Jersey Shore, have been announced. This year's winners are:
OUTSTANDING RESTAURANT - Fine Dining
Shipwreck Grille, Brielle
OUTSTANDING RESTAURANT - Bar/Pub
Point Lobster Bar & Grill, Point Pleasant
OUTSTANDING RESTAURANT – Italian
La Mondina, Brielle
OUTSANDING RESTAURANT - Pizza
Carmine's Pizzeria at Pete & Elda's, Neptune
OUTSTANDING RESTAURANT- Steakhouse Tie
Butcher's Block, Long Branch
Prime 13, Point Pleasant
OUTSTANDING RESTAURANT- Seafood
Shipwreck Grill, Brielle
OUTSTANDING RESTAURANT- Casual/Other
Charlie's of Bay Head, Bay Head
OUTSTANDING RESTAURANT - Specialty
TAKA, Asbury Park
OUTSTANDING RESTAURANT – BBQ
Jersey Shore BBQ, Point Pleasant
OUTSTANDING RESTAURANT - Breakfast/Lunch
Buttered Biscuit, Bradley Beach
OUTSTANDING SPECIALTY FOOD STORE
Joe Leone's Italian Specialties, Sea Girt, Manasquan, Point Pleasant
OUTSTANDING RESTAURATEUR/RESTAURANT GROUP
David Burke- Drifthouse by David Burke, Red Horse by David Burke, The Goat by David Burke
OUTSTANDING RESTAURANT DESIGN/AMBIANCE
Scarborough Fair, Sea Girt
OUTSTANDING WINE PROGRAM
Shipwreck Grill, Brielle
OUTSTANDING BAR/COCKTAIL PROGRAM
Charlie's of Bay Head, Bay Head
OUTSTANDING RESTAURANT – Bar Staff
Charlie's of Bay Head, Bay Head
OUTSTANDING RESTAURANT - Service
Shipwreck Grill, Brielle
OUTSTANDING NEW RESTAURANT
Red Horse by David Burke, Rumson
CHEF OF THE YEAR
David Burke, Drifthouse, Red Horse, The Goat
___________________________________________________
STELLAR LINE-UP AT ALGONQUIN ARTS THEATER
Lots going on at the Algonquin Arts Theater this Spring and Summer. Take
a look:
May 7-22 - Into the Woods
June 9 - Broadway Boardwalk Bash
July 16-31 - Mary Poppins
August 12-21 - The Who's Tommy
August 26 - The John Rogers Soul Band
August 28 - Dandy Wellington & His Band
_______________________________________________________
MASSAGE THERAPY AT GARROW WELLNESS CENTER
Massage therapy is a healing art that goes back thousands of years – but modern massage therapy is has taken it to a whole new level. That's
because practitioners have access to better training in a greater variety of techniques. The most skilled therapists working today have a lot of different tools at their disposal, from Swedish massage to hot stone therapy, and other styles like Shiatsu and Thai massage.
Why see a massage therapist?
There are many reasons to see a professional massage therapist. In many cases, clients just want to de-stress and relax after a long week. So many people have office jobs that might not seem physically demanding – but as they sit at their desks for hours on end, the muscles become knotted and tight – especially in the back and shoulders. This can be difficult to correct with hot bath or other "at home" methods. Professional massage therapy can bring a deeper level of healing and relaxation.
In other cases, massage therapy is recommended as part of a physical therapy plan. You may have sustained an injury on the job, or while playing sports. Massage therapy is a valuable tool for targeting specific parts of the body that are recovery from injury. There's no reason to worry that massage therapy will be painful or detrimental to your recovery process; professionals are highly trained in finding the right angle, pressure and technique to benefit the patient.
Naturally, when areas of chronic pain are massaged by a professional, they may ache – but most patients describe this is a very pleasant ache as the muscles are smoothed and straightened.
Overall benefits of professional massage therapy.
Greater flexibility is something many people want to achieve, for comfort in daily life and better performance in sports. Massage therapy can improve flexibility.
A stronger immune system is always a good thing, especially if you're someone who tends to fall ill several times in a year.
Better posture is something that takes work in everyday life, but massage therapy can be a valuable supplemental tool to achieve better posture.
Better circulation is another great benefit of therapeutic massage – and when your circulation improves, many other aspects of your health (organ function, skin, hair, etc.) benefit too.

SPECIAL OFFER: Take 50% off your first massage session during the month of May. Mention ShoreFoodie.com when making your appointment.
______________________________________________________
3 BEDROOM, 2 BATH IN POINT BEACH...
Courtesy of Stacy Vetrini, Crossroads Realty. svetrini@crnj.com
Welcome to Point Pleasant Beach NJ home of the crystal-clean beaches
and the famous Jenkinson's boardwalk. This lovely well maintained 3 bedroom 2 bath home is abundant with character, featuring beautiful original hardwood floors, decorative moldings, recess lighting, the eat-in kitchen is equipped with newer stainless steel appliances, granite countertops with sliding glass doors leading to the beautiful backyard with a 6 foot deep heated saltwater pool surrounded by a garden of beautiful flowers. Under-ground sprinklers. This lovely home is just a short walk to the train station, the thriving businesses of Arnold Ave and Point Pleasants beaches. Call for your private showing today. Bright MLS #: NJOC2009440

Call Stacy to see this house. 732.773.7914
---
FIND YOUR BEST WEEKEND - INN AT LITTLE WASHINGTON
In the late 70's Reinhardt Lynch and Patrick O'Connell had a successful catering business but dreamed of creating the perfect in
n and restaurant. They found an old gas station in the sleepy little village of Washington, Virginia nestled between the Blue Ridge Mountains and the Shenandoah Valley and began the transformation. In no time the Inn at Little Washington began to win accolades from both guests and the media. The Inn was the first of its kind to receive the prestigious Forbes Five Star and AAA Five Diamond Awards for both accommodations and dining.
Take the imagination of a London stage and set designer, overlay a striking collection of art and antiques and combine rich fabrics, tapestries and wall coverings and you begin to envision the look and feel of the Inn. With fourteen rooms and suites, all decorated with a different mood, the Inn is what one would imagine a private English country home to be like. The public rooms are opulently decorated, yet warm and comfortable. Wander around and you will encounter small sitting areas with comfortable couches and reading material. READ MORE
_______________________________________________________
UPCOMING EVENTS
May 4 - Brett Druck at Uncle Vinnie's Comedy Club
May 5 - Vic Dibitetto at Uncle Vinnie's Comedy Club
May 6-7 - Jimmy Shubert at Uncle Vinnie's Comedy Club
May 11-12 - Dante Nero at Uncle Vinnie's Comedy Club
May 13-14 - April Macie at Uncle Vinnie's Comedy Club
May 7-22 - Into the Woods- Algonquin Theater
May 18 - Eric McMahon at Uncle Vinnie's Comedy Club
May 20-21 - Robert Kelly at Uncle Vinnie's Comedy Club
May 22 - Music from the Americas - Garden State Philharmonic - Spring Lake Theater
May 25-25 - Eric Tartaglione at Uncle Vinnie's Comedy Club
May 27 - ORS Fundraiser at Uncle Vinnie's Comedy Club
May 28 - Eric Tartaglione at Uncle Vinnie's Comedy Club
June 9 - Broadway Boardwalk Bash at the Algonquin Theater
June 9 - July 10 - The Pin-Up Girls at NJ Repertory Company Theater
June 16 - Common Ground Grief Center Clambake
July 7 - Beauty and the Beast - Spring lake Theater
July 16-31 - Mary Poppins - Algonquin Theater
Aug 4 - 28 - The Hummingbirds at NJ Repertory Company Theater
August 12-21 - The Who's Tommy - Algonquin Theater
August 18 - Gypsy - Spring Lake Theater
October 14-23 - Man of La Mancha - Algonquin Theater
October 14 - The Spongebob Musical - Spring Lake Theater
December 1 - Scrooge - Spring Lake Theater
December 3-18 - A Christmas Story - Algonquin Theater
Count Basie Schedule
PNC Arts Center Schedule
Stone Pony Schedule
_______________________________________________________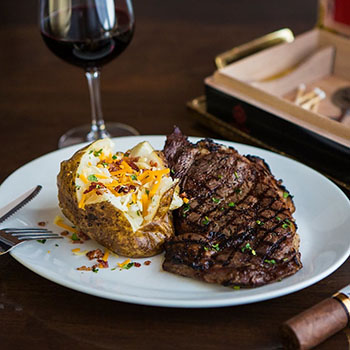 FOOD & DRINK DEALS
At any given time you may be looking to see who has deals on food, drink and entertainment. Maybe it's a Tuesday night and you want to see who is offering a promotion. Look no further. We've assembled a list of what the Jersey Shore has to offer. Click here
---
ENTERTAINMENT
Monday
Turnpike Mike at Reef & Barrel
Tuesday
Rich & Chad at Drifthouse by David Burke
"Beat the Clock" with DJ Proud at Bar A
Blues Collar Band 8pm at Bum Rogers
Wednesday
Country Happy Hour with DJ Chris, Line Dancing, also Not Leaving Sober at Bar A
Joey & Frank at Drifthouse by David Burke
Bingo at Crab's Claw Inn
Brett Druck at Uncle Vinny's Comedy Club. See him on YouTube.
---
TAKING CARE OF YOUR HOME
Flynn Property Services can perform a variety of chores around your house. Here is just a partial list of the things we can do for you:

Ceiling Fan Installation
Doorbell Installation
Drywall Repair
Fix Light Switch
Furniture Assembly
Furniture Moving
General Cleaning
Hanging Curtains and Blinds
Hang Pictures
Home Repairs
Packing and Unpacking
Painting
Shelf Mounting
TV Mounting
Yard Work

Call Ryan Flynn at 973.513.5043
______________________________________________________
RESTAURANT/SPONSOR LINKS
Bar Anticipation - Lake Como
Bum Rogers Crabhouse - Seaside Park
Crab's Claw Inn - Lavallette
Cross & Orange - Asbury Park
Drifthouse By David Burke - Sea Bright
Fratello's - Sea Girt
Jersey Shore BBQ - Point Pleasant and Belmar
Joe Leone's - Point Pleasant
Joe's Surf Shack - Belmar
Moonstruck - Asbury Park
New Door - Sarasota, Florida
Prime 13 - Point Pleasant
Red Horse by David Burke - Rumson
Reef & Barrel - Manasquan
Rella's Tavern & Cafe - Brielle
Salt Creek Grille - Rumson
Scarborough Fair - Sea Girt
Shipwreck Grill - Brielle
Squan Tavern - Manasquan
The Salty Whale - Manasquan
______________________________________________________
SPONSORS