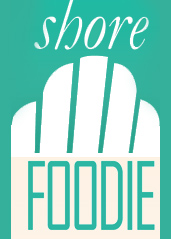 VIEWS, SPECIALS AND LIVE MUSIC AT DRIFTHOUSE
Imagine a welcoming restaurant with million-dollar oceanfront views,
world class menu with midweek and Sunday night reasonably priced specials that are easy to swallow! Plus, live music performed by local favorites.

That restaurant is DRIFTHOUSE by David Burke, the sort of spot you wish you had in your neighborhood. It has everything you've been searching for at the Jersey Shore: killer views of the ocean and the sunsets over Shrewsbury River, comfortable art-filled dining, a hip, newly expanded bar/lounge area, seasonal outdoor deck dining, relaxed, friendly vibe with superior food and beverages overseen by an internationally awarded, star Chef David Burke. And, best of all there are reasonably priced special nights, and live music. This is the Jersey Shore personified!

Mix & Mingle Happy Hour at the Bar Tuesday – Friday 4-7 with $7 special drink and menu prices.
Live Music 6-10 p.m. on Tuesday, Wednesday, Thursday & Friday
Daily Chef Toni's Italian Classic's Pre-Fixe three-course Menu $39 per person
Tuesday Night – $7 Burger & $12 Sandwich Night
Wednesday Night – Tacos & Tequila $15 Tacos Special Tequila Cocktails
Sunday Night – Lobster Dishes $20/Whole Steamed Lobster $25/NJ Oysters $1.75/ No corkage Fee (1st Bottle)
Daily - Chef Toni's Italian Classics, 3-course Prix Fixe $39

MUSIC LINEUP
Friday, May 13 - Rich & Chad/Hang Loose
Tuesday, May 17 - Rich & Chad/Hang Loose
Wednesday, May 18 - Frank & Joey V
Thursday, May 19 – Brian Clayton
Friday May 20 - Rich Dye Duo
Tuesday, May 24 - Rich & Chad/Hang Loose
Wednesday, May 25 - Frank & Joey V
Thursday, May 26 – Bridget Larson Duo
Friday, May 27 - Rich & Chad/Hang Loose
___________________________________________________
TOP 8 WATERFRONT WATERING HOLES
One of the great things about living at the Jersey Shore is that we get to
sit outside overlooking the ocean or the river and drink our favorite cocktails. Add in some live music and you are reminded why we live here. Here are 8 great places (in no particular order) to enjoy views, live music and your favorite beverage;
Donovan's Reef, Sea Bright
Langosta Lounge, Asbury Park
Martell's Tiki Bar, Point Pleasant
One Willow, Highlands
The Columns, Avon
The Pig & the Parrot, Brielle
The Proving Ground, Highlands
Wharfside Patio, Point Pleasant.

Next week: More outdoor watering holes
_______________________________________________________
JERSEY TOMATO 3-CHEESE TART
by Jessica Holoka

This beautiful Jersey Tomato 3-Cheese Tart is filled with a trio of cheeses and topped with fresh tomato slices and basil. It's the perfect vegetarian dish or party appetizer to make with fresh tomatoes from the farmers market or garden!
Summer is coming and so is tomato season here in New Jersey. In my opinion, it doesn't get any better than a Jersey tomato during summertime! Then again, as a Jersey native, I might be a little biased. While we wait for our own tomatoes to start growing in the backyard, I've been hitting up the local farmers market for hot house tomatoes.
There's a little, local farm nearby that's open daily during the spring and summer. They have greenhouses filled with an amazing assortment of plants and a market that sells locally made and grown goodies. This time of year, I'm there about every two weeks picking up plants for our garden, baked goods (like those apple cider doughnuts I can never pass up), or seasonal produce.

See the recipe.
______________________________________________________
BRICK RANCH FOR SALE
Courtesy of Stacy Vetrini, Crossroads Realty. svetrini@crnj.com
Welcome home to this Lovely well-kept ranch in the desirable Midstreams
section of Brick. This is what you have been Waiting for! This Charming 3br/2ba home checks all the boxes. hard wood floors, open living, master suite with private sun deck. Partial Finished basement, garage, outdoor Oasis with pristine inground pool, custom fire pit, vegetable garden and expansive deck off the kitchen for entertaining. Summer is calling! See the listing.

Call Stacy to see this house. 732.773.7914
---
HOW MASSAGES ASSIST WITH WEIGHT LOSS
Courtesy of Garrow Wellness Center
Most people have the assumption that massage equals weight loss hence they end up having many therapies with the hope to lose weight while doing nothing else. However, the bitter truth is that massage alone cannot help you lose weight. It has to be combined with working out and good dieting. However, massage benefits can complement other forms of weight loss like workouts and dieting. That being said, the role massage therapy plays in weight loss cannot be overlooked even if the effect is not direct. Research shows that people involved in exercise and dieting coupled with regular massage record more weight loss than those who lack massage therapies. This article looks at the benefits of massage in relation to losing weight.
Improved Metabolism
As it is known, excessive weight gain or obesity is a result of food, and mainly fats. When you have poor metabolism, food is not digested properly hence not absorbed by the body. Instead, most of it is converted into fats, which are responsible for accelerated weight gain, hence, obesity. An abdominal sacral massage focuses on the connective tissues around the stomach area as well as the whole body. This results in increased blood and lymphatic flow in the body. Improved metabolism is therefore recorded, and once this is coupled with workouts and good dietary habits, you will experience massive weight loss. The sacral massage is also meant to release toxins and poisons that are trapped in your abdominal area, causing a blockage of the smooth flow of blood and lymph. READ MORE
_____________________________________

THIS 'N THAT
Summer's inching closer and Bar A's Summer Stage is opening Saturday,
May 21st! Go to www.bar-a.com/box-office for more information & tickets!

There's only one way to kick off summer and that's with The First Day of Summer Friday, May 27th LIVE with Joe Nolan & @1071theboss! Be sure to mark your calendars for this epic day at the Crabs Claw Inn
Did you see who won the 2022 TASTE Awards by ShoreFoodie.com? Click here to see the winners.

This month at Garrow Wellness Center in Sea Girt. 50% off your first massage. Mention Shore Foodie. 732.456.5896.

10 Dish Sushi & Steak OMAKASE Wednseday, May 18 in The Loft at Red Horse by David Burke. Tix: https://redhorsebydb.com/event/5-18-sushi-steak-omakase-dinner/

Did you know? You can see the full calendar of upcoming events at any time at ShoreFoodie.com
_______________________________________________________
UPCOMING EVENTS
May 7-22 - Into the Woods- Algonquin Theater
May 18 - Eric McMahon at Uncle Vinnie's Comedy Club
May 21 - Splintered Sunlight- Grateful Dead Tribute at Bar A
May 20-21 - Robert Kelly at Uncle Vinnie's Comedy Club
May 22 - Music from the Americas - Garden State Philharmonic - Spring Lake Theater
May 25 - Eric Tartaglione at Uncle Vinnie's Comedy Club
May 27 - ORS Fundraiser at Uncle Vinnie's Comedy Club
May 28 - Eric Tartaglione at Uncle Vinnie's Comedy Club
May 28 - Damn the Torpedoes - A Tom Petty & the Heartbreakers Tribute at Bar A
June 4 - Gary US Bonds & the Roadhouse Rockers with special guest Eddie Testa at Bar A
June 9 - Broadway Boardwalk Bash at the Algonquin Theater
June 9 - July 10 - The Pin-Up Girls at NJ Repertory Company Theater
June 16 - Common Ground Grief Center Clambake
June 18 - Moroccan Sheephearders at Bar A
June 26 - Tacos & Tequila - A Fund Raiser for Second Chance NJ
July 7 - Beauty and the Beast - Spring lake Theater
July 16-31 - Mary Poppins - Algonquin Theater
July 23 - Pat Roddy Band - Roddy's Big Band Extravaganza at Bar A
Aug 4 - 28 - The Hummingbirds at NJ Repertory Company Theater
August 12-21 - The Who's Tommy - Algonquin Theater
August 18 - Gypsy - Spring Lake Theater
October 14-23 - Man of La Mancha - Algonquin Theater
October 14 - The Spongebob Musical - Spring Lake Theater
December 1 - Scrooge - Spring Lake Theater
December 3-18 - A Christmas Story - Algonquin Theater
Count Basie Schedule
PNC Arts Center Schedule
Stone Pony Schedule
_______________________________________________________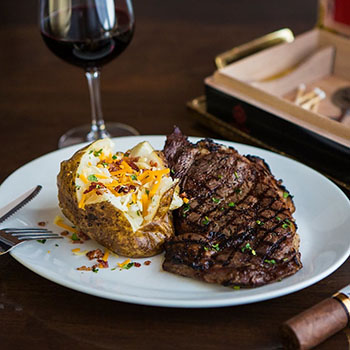 FOOD & DRINK DEALS
At any given time you may be looking to see who has deals on food, drink and entertainment. Maybe it's a Tuesday night and you want to see who is offering a promotion. Look no further. We've assembled a list of what the Jersey Shore has to offer. Click here
---
ENTERTAINMENT
Monday
Turnpike Mike at Reef & Barrel
Tuesday
Rich & Chad/Hang Loose at Drifthouse by David Burke
"Beat the Clock" with DJ Proud at Bar A
Blues Collar Duo at Bum Rogers
Wednesday
Country Happy Hour with DJ Chris, Line Dancing, also Gary Frost Band at Bar A
Frank & Joey V at Drifthouse by David Burke
Bingo at Crab's Claw Inn
Eric McMahon at Uncle Vinny's Comedy Club. See him on YouTube.
---
TIME FOR THOSE SPRING HOME PROJECTS...
SPRING SPECIAL. 3 hours for the price of 2. Get a free hour of work for your Spring Clean-up or other project.

Flynn Property Services can perform a variety of chores around your house. Here is just a partial list of the things we can do for you:

Ceiling Fan Installation
Doorbell Installation
Drywall Repair
Fix Light Switch
Furniture Assembly
Furniture Moving
General Cleaning
Hanging Curtains and Blinds
Hang Pictures
Home Repairs
Packing and Unpacking
Painting
Shelf Mounting
TV Mounting
Yard Work

Call Ryan Flynn at 973.513.5043
______________________________________________________
RESTAURANT/SPONSOR LINKS
Bar Anticipation - Lake Como
Bum Rogers Crabhouse - Seaside Park
Crab's Claw Inn - Lavallette
Cross & Orange - Asbury Park
Drifthouse By David Burke - Sea Bright
Fratello's - Sea Girt
Jersey Shore BBQ - Point Pleasant and Belmar
Joe Leone's - Point Pleasant
Joe's Surf Shack - Belmar
Moonstruck - Asbury Park
New Door - Sarasota, Florida
Prime 13 - Point Pleasant
Red Horse by David Burke - Rumson
Reef & Barrel - Manasquan
Rella's Tavern & Cafe - Brielle
Salt Creek Grille - Rumson
Scarborough Fair - Sea Girt
Shipwreck Grill - Brielle
Squan Tavern - Manasquan
The Salty Whale - Manasquan
______________________________________________________
SPONSORS