FIND YOUR BEST WEEKEND - CHARLESTON
Charleston is that rare southern city that has retained the charm of its past while reinventing itself for the new millennium. This is a wonderful weekend getaway chocked full of great places to stay and eat and plenty to do. It is also one of those great walking around cities because you can discover something interesting down every alley and around every corner. Every time I go here, I stumble upon a new restaurant or boutique or gallery I never saw before. The anticipation of new discoveries makes this a delightful place to visit. The city is steeped in history, the Civil War started here at Fort Sumter, and a stroll through town, down cobblestone streets, among stately mansions evokes thoughts of days gone by.

Despite its charm and southern sophistication, Charleston has a bit of a quirky personality as well. How else do you explain that it's against the law to cook a hamburger any way other than medium well? Or that the liquor in all the restaurants and bars used to be the little ones served on the airlines? The best reason we heard, true or not, for that was that Seagram's makes all the little bottles and they were a major contributor to Strom Thurmond's Senate campaigns…you can guess the rest. When he passed on, so did the little bottles! READ MORE
_______________________________________________________

THE WINE CORNER
2018 Chateau Hyot Castillon Côtes de Bordeaux.
Available at the Bottle Shop, Spring Lake. $14.99
Château Hyot has such pretty aromas of dark cherries, plums, spices and
smoke with mildly earthy characteristics. The wine possesses a medium to full body and is well balanced showing lovely mix of fruit and acidity. Wonderful flavors of plums, spices and fresh spring florals continue to persist all the way through the finish. A blend of 70% Merlot, 20% Cabernet Franc and 10% Cabernet Sauvignon made from vines averaging 40 years planted in gravel and clay-limestone soils, all of the grapes are harvested by hand. 7th generation winemaker Amélie Aubert seeks a terroir-driven wine, combining sophisticated structure with balance and freshness. A deep respect for the vine is the driving force behind her philosophy and approach to making wine. "Quality is not possible with quantity", she explains, "and I want my wine to capture the essence of this fantastic terroir in its moderate oceanic climate." READ MORE
________________________________

4 WAYS CHIROPRACTIC CAN HELP YOU
A chiropractor adjusts the spine and other parts of the body to get them into proper alignment. They use non-invasive techniques and do not prescribe drugs or surgery to their patients. The techniques used by chiropractors promote quick recovery, improves mood, boost your energy so that the body can function at its best. Chiropractic care not only relieves the symptoms of pain and other health conditions but also addresses the root cause of the problem. This article looks at some of the
conditions that can be treated by chiropractors.
 Migraine and Headaches: Chiropractic promotes spinal health and restore balance to the energy pathways in your body. It eases the tension in your muscles and spine, allowing the brain to receive healthy signals from other parts of the body and breaks the pain cycles.
 Chronic Pain, Joint Stiffness and Flexibility: Chiropractic can help realign the bones and joints to improve flexibility and restore range of motion, balance, and coordination. Cumulative effects of wear and tear that comes with age can affect your ability to move and perform daily
tasks but regular chiropractic care can eliminate the source of your joint and back pain so that you can remain flexible through your golden years.
 Sciatica: Sciatica causes a lot of pain and discomfort that starts from the lower back and runs down the back of the legs. Chiropractors treat this condition by taking off pressure from the sciatic nerve and restoring the normal motion of an individual's hips, lower back, and pelvis.
 Immune Function: The nervous system establishes a connection with the rest of the body via the spinal cord. A damaged or misaligned spine affects the path of communication resulting in pain symptoms and increased chances of injury or illness.

A chiropractor improves your overall health and wellbeing through spinal adjustments and even helps boost the immunes system.
__________________________________________________

THE BEST JUCY, BEEF BRISKET
Courtesy of Cafe Delites
Juicy beef brisket cooked low and slow until tender, basted in a mouthwatering barbecue sauce with a kick of garlic and optional heat! slow cooker, oven, instant pot or pressure cooker methods included!
Filled with amazing flavor, this beef brisket recipe is deliciously easy to prepare. Rubbed with the best dry rub and smothered in a mouthwatering barbecue sauce, this is the stuff food dreams are made of.
The best Brisket is full flavored with spices to make the beef shine. A fool-proof recipe with a delicious homemade rub and barbecue sauce that will totally knock your socks off.
Brisket is a beef cut from the breast section of the animal and normally sold boneless. Because brisket is a tough cut of meat, it yields the best results when slow cooked or braised in a slow cooker.
A rare cut, Brisket is unlike other beef cuts like chuck or short ribs where the beef falls apart and shreds. For instance, when slow cooking for hours, it holds its shape and slices easily instead of shredding.
Therefore, it is the perfect cut to slice and pile into sandwiches, sliders or serve on its own with a good heaping of mashed potatoes.
Firstly, you're going to start with an incredible spice mix to rub all over your beef brisket. Don't let the semi-long list of spices deter you! This is where all of the flavour comes in without any need of marinating.
All you need is:
Garlic and onion powders

Paprika (mild or smoky)

Salt and black cracked pepper

Cumin

Ground Chili or Cayenne powder (optional for a kick of heat).
In addition, you're going to drizzle your brisket all over with olive oil to let that rub spread nice and evenly.
Click here for the recipe.
_____________________________________
THIS 'N THAT
Get your green on! Celebrate St. Patrick's Day at Fratello's with $6 Guinness drafts $5 Jameson & Tully Shots, delicious corned beef and cabbage platters, $10 long sleeve tshirts. And last, but not least, the sounds of Mike Dalton from 6-9pm!

Looking to not have to deal with the bar scene on St. Paddy's day? Make a reservation for JSBBQ corned beef extravaganza!! BYOB Corned Beef plates , Reubens and Sandwiches! Call the store to reserve your seats 732.899.4400

TODAY We're celebrating St. Patrick's Day with traditional Corned Beef & Cabbage Dinner served with potatoes & carrots! Available at Salt Creek Grille, Rumson, NJ location only!

St. Patty's Weekly Specials!! Corned Beef Sliders, Guinness Stew and Guinness Draught on special to celebrate all week at Scarborough Fair.
_______________________________________________________
WINTER/SPRING JERSEY SHORE RESTAURANT WEEK EVENTS
Here's some great events to look forward to in the next few weeks and months:


April 16 - "The Great Jersey Shore Burger Contest" at Bar A
April 21 - "The Chefs Invitational" at Spring Lake Manor
April 23 - "Bourbon, Bacon & Blues" at Spring Lake Manor
_______________________________________________________
UPCOMING EVENTS
March 16-18 - Rev Bob Levy - Uncle Vinnie's Comedy Club
March 18 - "A Cure for the O" to benefit Ovarian Cancer at Uncle Vinnie's Comedy Club - Algonquin Theater
March 19 - Uncle Floyd - Uncle Vinnie's Comedy Club
March 20 - Vince Giordano & The Nighthawks - Algonquin Theater
March 23-24 - Chris Johnson - Uncle Vinnie's Comedy Club
March 25-26 - Joe DeVito - Uncle Vinnie's Comedy Club
March 26 - Brian Kirk & the Jirks - Reef & Barrel
March 30-31 - Mike Cannon - Uncle Vinnie's Comedy Club
April 1-10 - Cinderella - Algonquin Theater
April 1-3, 8-10 - Pirates of Penzance - Spring Lake Theater
April 2 - Mozart, Beethoven and More - Garden State Philharmonic - Spring Lake Theater
April 16 - "The Great Jersey Shore Burger Contest" a Jersey Shore Restaurant Week Event.
April 21 - The Chef's Invitational - a Jersey Shore Restaurant Week Event.
April 23 - "Bourbon, Bacon & Blues - a Jersey Shore Restaurant Week Event.
April 24 - Grand Opera - Algonquin Theater
May 7-22 - Into the Woods- Algonquin Theater
May 22 - Music from the Americas - Garden State Philharmonic - Spring Lake Theater
---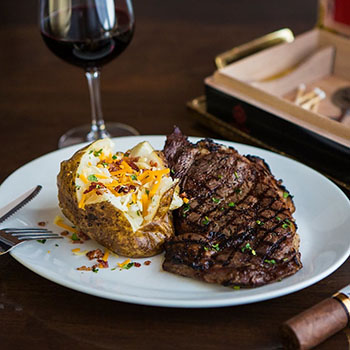 FOOD & DRINK DEALS
At any given time you may be looking to see who has deals on food, drink and entertainment. Maybe it's a Tuesday night and you want to see who is offering a promotion. Look no further. We've assembled a list of what the Jersey Shore has to offer. Click here
---

ENTERTAINMENT
Thursday
DJ Funsize at Joe's Surf Shack
Rev Bob Levy at Uncle Vinnie's Comedy Club. See his You Tube.
Live music at Drifthouse by David Burke
Kids at Play at Crab's Claw
Rich Meyers Annual St. Patrick's Day Show at Bum Rogers

Friday
Joel 4-7pm, Trane Stevens Band 8-12 at Crab's Claw
Sandy Mack & Friends at Bar A
PDub Assassins at Reef & Barrell
Matt Noffsinger Band 7pm at The Salty Whale
Stan Steele at Fratello's
"Help Cure the O" Female Comics to help fight Ovarian Cancer - Algonquin Arts Theatre -presented by Uncle Vinnie's Comedy Club. Tickets
Live music at Drifthouse by David Burke
Nicole Curtis 5-8pm, Ned Ryerson 9:30pm at Bum Rogers

Saturday
Guns for Hire at Bar A
The ADD Band at The Salty Whale
Rich Meyers at Crab's Claw Inn
Eddie Testa at Bum Rogers
DJ Funsize at Joe's Surf Shack
Uncle Floyd at Uncle Vinnie's Comedy Club. See his You Tube.

Sunday
DJ Rob Busch at Joe's Surf Shack
_______________________________________________________

TAKE CARE OF YOUR HOME...
Flynn Property Services can perform a variety of chores around your house. Here is just a partial list of the things we can do for you:

Ceiling Fan Installation
Doorbell Installation
Drywall Repair
Fix Light Switch
Furniture Assembly
Furniture Moving
General Cleaning
Hanging Curtains and Blinds
Hang Pictures
Home Repairs
Packing and Unpacking
Painting
Shelf Mounting
TV Mounting
Yard Work

Call Ryan Flynn at 732.245.7706
______________________________________________________

RESTAURANT/SPONSOR LINKS
Bar Anticipation - Lake Como
Bum Rogers Crabhouse - Seaside Park
Chop Box - Multiple
Crab's Claw Inn - Lavallette
Cross & Orange - Asbury Park
Drifthouse By David Burke - Sea Bright
Fratello's - Sea Girt
Jersey Shore BBQ - Point Pleasant and Belmar
Joe Leone's - Point Pleasant
Joe's Surf Shack - Belmar
New Door - Sarasota, Florida
Prime 13 - Point Pleasant
Red Horse by David Burke - Rumson
Reef & Barrel - Manasquan
Rella's Tavern & Cafe - Brielle
Salt Creek Grille - Rumson
Scarborough Fair - Sea Girt
Shipwreck Grill - Brielle
Squan Tavern - Manasquan
The Salty Whale - Manasquan
---
SPONSORS