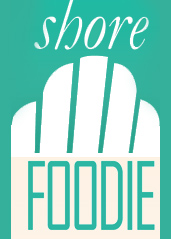 COMEDIAN BILLY GARAN TO LAUNCH "CHANDELIER SUPPER CLUB"
A comedy dinner show Thursday, May 12 will launch the "Chandelier
Supper Club" at THE GOAT by David Burke. The evening begins with a reception at 6:30 for cocktails (cash bar) and light passed hors d'oeuvres; then, the three-course prix fixe dinner and comedy show starts at 7 p.m. The comedy show featuring Billy Garan and Kevin Israeli is hosted by Geno Telarico. Tickets for the dinner and show are $59++ per person and can be purchased on line at www.thegoatbydb.com call (732) 264-5222 or email hello@thegoatbydb.com. There are plans for a full calendar of top acts at the Bayshore's latest "Chandelier Supper Club"!

Comedy Night Prix Fixe Dinner Menu $59++ per person:
1st course (choice of) Angry Meatballs or Caesar Salad
2nd course (choice of) Chicken Parmesan with local mozzarella, tomato, basil, spaghetti O's
or Pan Roasted Salmon with charred broccoli, artichokes, tomato caper vinaigrette.
3rd course Cheesecake POP's & Crème Brûlée

Billy Garan has been seen doing comedy on NBC, ABC, Showtime and A&E. His career as an actor has covered a wide range of appearances from ABC's Phenom and America's Funniest People, NBC's Saved by the Bell and California Dreams, as well as Showtime's Sherman Oaks. In 2017, In Honor of Jack written and starring both Garan and Bill Rutkoski was an official selection in the Manhattan Film Festival as well as the NYC Indie Film Festival. Here's a link to a short video of one of his acts.
___________________________________________________
FIND YOUR BEST WEEKEND...CHATHAM BARS INN
Cape Cod is the body of land that extends from Massachusetts into the Atlantic like a beckoning finger. Its year round population of 200,000+
explodes in the summer as Bostonians seek to escape the city and New Englanders flock to the beaches.

Among the most picturesque of Cape Cod towns, Chatham is home to the Chatham Bars Inn, a magical oceanfront resort that can serve as a romantic escape for two or a memorable vacation for the whole family. Built at the turn of the century, the property sits perched on a bluff overlooking Pleasant Bay and the Atlantic. A recent $100 million renovation saw guest rooms, public spaces, the cottages and the restaurant refurbished and refreshed.

Set on 25 exquisitely manicured acres, the Inn offers luxury accommodations, excellent food, outstanding service and enough to do to keep even the little ones happy. READ MORE

_______________________________________________________
CHOCOLATE PECAN PIE
From Cafe Delites

Not just any chocolate pie…. this Chocolate Pecan Pie is a cross between a
pecan pie, chocolate fudge, molten brownies and a hot fudge chocolate pudding. Spiked with optional bourbon, our recipe is addictive and irresistible.

A fudgy and rich, chocolate molten filling bakes underneath a chewy layer that could almost be passed as a crackly topped molten brownie. The toasted pecans in this Chocolate Pecan Pie offer the perfect crunch, with the perfect balance of flavor and natural pecan flavors shining through. The bittersweet chocolate adds richness and depth to a classic pecan pie, while a hint of bourbon makes it feel like you're eating at a top restaurant. See the recipe
______________________________________________________
SUMMER RENTAL IN POINT BEACH...
Courtesy of Stacy Vetrini, Crossroads Realty. svetrini@crnj.com
Summer Rental..Summer time is coming.. Would you like to be SO CLOSE to
POINT PLEASANT BEACHES? Night time activities, restaurants, bars and unbelievable sunsets?? This Rental is in the heart and soul of Point Pleasant Beach. Short Distance to Shrimp Box, Patio Bar, Shore Fresh Restaurant and so much more,- This 3 bedroom 2 bath is ready for you to rent.. Enjoy your summer sunsets outside on the patio while having a BBQ or just RELAXING. No pets or smoking...$3,500/week.

Call Stacy to see this house. 732.773.7914
---
WHY FAD DIETS DON'T WORK
Courtesy of Garrow Wellness Center
Do you have an event coming up that you'd enjoy more if you lost a few pounds? A high school reunion, wedding, or vacation are all common reasons to try a fad diet. The problem is, fad diets don't work.
That's why the global "weight management market" is worth nearly $300 billion dollars today – a lot of people are trying whatever they can to lose weight. But these solutions tend to come and go quickly. Novelty diets promise to solve your weight loss issues with a few simple changes, or with elaborate calorie counting and expensive supplements.
Here's what you can do instead, and the bonus is that it will provide long-lasting results.
How Do I Know If It's A Fad Diet?
Fad diets can sometimes be difficult to identify, especially if they are promoted with "scientific evidence." However, there are a few hallmarks you can look for.
Fad diets almost always work for a little while because of extreme calorie restriction. If you're only eating cabbage or grapefruit, you're not consuming many calories. The same is true of juice diets, and most other fad diets.
You're going to lose weight if you're consuming very few calories each day, but the problem is, eventually you're going to go back to eating normally. If you're overweight or obese, "normally" may mean too many calories for good health. Whether you're eating too few or too many calories, you're not consuming a healthy amount. READ MORE
_____________________________________

THIS 'N THAT
New drink at Shipwreck Grill, created by bartender Liam and named
after his Mom. THE FAGAN. Ketel Botanical Grapefruit Rose, Combier Liqueur de Rose, Grapefruit Juice, Lime Juice
Did you see who won the 2022 TASTE Awards by ShoreFoodie.com? Click here to see the winners.

This month at Garrow Wellness Center in Sea Girt. 50% off your first massage. Mention Shore Foodie. 732.456.5896

Looking for someone to wash your windows, fix your computer, make a homemade pie, paint your house, do handyman work? See our Shore Foodie Favorites, vendors we have used and loved their work!

Cast your vote for Joe Leone's Fresh Mozzarella in #MutzMadness!
Vote: https://bit.ly/MutzMadness *Important* For your vote to count, you must click the link above and tap the box next to "Joe Leone's – Pt Pleasant Beach" Comments do not count as a vote.

What's Your Beef? Classic steakhouse dinner at Red Horse By David Burke. Wednesday, May 11th. featuring passed hors d'oeuvres, a 70's style chopped salad, a trio of New Jersey's best beef (10oz) + 2 glasses of Red Horse wine. $70. Menu and tickets here.

Joe Baracata Band in the Reef Parking Lot (Reef & Barrel) on Saturday, May 28. This 7-piece band will be bringing out all the stops. Come kick off Summer 2022 with us!

Fundraiser for Manasquan High School Baseball, Wednesday, May 11th at Rella's.

Are you a great mixologist?! Salt Creek Grille is hiring bartenders and barbacks at our Rumson, NJ location! Apply today by clicking the link in our bio or go to https://bit.ly/3KCXCcN for more details.

Scarborough Fair is hiring. In need of: Server, Host/Hostess, Busser, Runner, and Line Cook. Please, if you or anyone you know is looking to join the incredible team here, contact us today!
_______________________________________________________
UPCOMING EVENTS
May 11-12 - Dante Nero at Uncle Vinnie's Comedy Club
May 13-14 - April Macie at Uncle Vinnie's Comedy Club
May 15 - Jamfest - Point Pleasant
May 7-22 - Into the Woods- Algonquin Theater
May 18 - Eric McMahon at Uncle Vinnie's Comedy Club
May 20-21 - Robert Kelly at Uncle Vinnie's Comedy Club
May 22 - Music from the Americas - Garden State Philharmonic - Spring Lake Theater
May 25-25 - Eric Tartaglione at Uncle Vinnie's Comedy Club
May 27 - ORS Fundraiser at Uncle Vinnie's Comedy Club
May 28 - Eric Tartaglione at Uncle Vinnie's Comedy Club
June 9 - Broadway Boardwalk Bash at the Algonquin Theater
June 9 - July 10 - The Pin-Up Girls at NJ Repertory Company Theater
June 16 - Common Ground Grief Center Clambake
June 26 - Tacos & Tequila - A Fund Raiser for Second Chance NJ
July 7 - Beauty and the Beast - Spring lake Theater
July 16-31 - Mary Poppins - Algonquin Theater
Aug 4 - 28 - The Hummingbirds at NJ Repertory Company Theater
August 12-21 - The Who's Tommy - Algonquin Theater
August 18 - Gypsy - Spring Lake Theater
October 14-23 - Man of La Mancha - Algonquin Theater
October 14 - The Spongebob Musical - Spring Lake Theater
December 1 - Scrooge - Spring Lake Theater
December 3-18 - A Christmas Story - Algonquin Theater
Count Basie Schedule
PNC Arts Center Schedule
Stone Pony Schedule
_______________________________________________________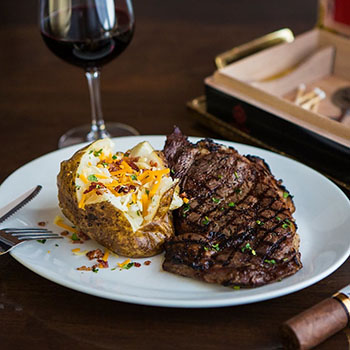 FOOD & DRINK DEALS
At any given time you may be looking to see who has deals on food, drink and entertainment. Maybe it's a Tuesday night and you want to see who is offering a promotion. Look no further. We've assembled a list of what the Jersey Shore has to offer. Click here
---
ENTERTAINMENT
Monday
Turnpike Mike at Reef & Barrel
Tuesday
Rich & Chad at Drifthouse by David Burke
"Beat the Clock" with DJ Proud at Bar A
Big Baby Ernie 8pm at Bum Rogers
Wednesday
Country Happy Hour with DJ Chris, Line Dancing, also After the Reign at Bar A
Joey & Frank at Drifthouse by David Burke
Bingo at Crab's Claw Inn
Dante Nero at Uncle Vinny's Comedy Club. Wednesday-Thursday. See him on YouTube.
---
TAKING CARE OF YOUR HOME
SPRING SPECIAL. 3 hours for the price of 2. Get a free hour of work for your Spring Clean-up.

Flynn Property Services can perform a variety of chores around your house. Here is just a partial list of the things we can do for you:

Ceiling Fan Installation
Doorbell Installation
Drywall Repair
Fix Light Switch
Furniture Assembly
Furniture Moving
General Cleaning
Hanging Curtains and Blinds
Hang Pictures
Home Repairs
Packing and Unpacking
Painting
Shelf Mounting
TV Mounting
Yard Work

Call Ryan Flynn at 973.513.5043
______________________________________________________
RESTAURANT/SPONSOR LINKS
Bar Anticipation - Lake Como
Bum Rogers Crabhouse - Seaside Park
Crab's Claw Inn - Lavallette
Cross & Orange - Asbury Park
Drifthouse By David Burke - Sea Bright
Fratello's - Sea Girt
Jersey Shore BBQ - Point Pleasant and Belmar
Joe Leone's - Point Pleasant
Joe's Surf Shack - Belmar
New Door - Sarasota, Florida
Prime 13 - Point Pleasant
Red Horse by David Burke - Rumson
Reef & Barrel - Manasquan
Rella's Tavern & Cafe - Brielle
Salt Creek Grille - Rumson
Scarborough Fair - Sea Girt
Shipwreck Grill - Brielle
Squan Tavern - Manasquan
The Salty Whale - Manasquan
______________________________________________________
SPONSORS