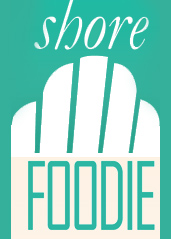 FIND YOUR BEST WEEKEND - WOODSTOCK INN
Sometimes, when we visit a property it exceeds even our expectations and that was the case on our visit to the Woodstock Inn & Resort in Woodstock, Vermont. This is a beautiful resort in a wonderful town in one of our favorite states.
The Inn traces its heritage back to 1793 when Captain Israel Richardson built the first lodging accommodations in the new town. Today's Inn is the result of the vision of Lawrence (philanthropist, conservationist and business leader) and his wife Mary Rockefeller. Mary grew up in Woodstock and the Rockefellers were
instrumental in guiding the town's growth and preservation of its long history.
The majestic white building with black shutters sits on the village green surrounded by immaculately sculpted lawns and lush flower gardens bursting with color. The public rooms have retained the charm of an old country inn furnished with antique reproductions, local artwork and beautiful fabrics. READ MORE
________________________________________________
BURGER CONTEST UPDATE
Forecast is 60 degrees and sunny...
Here's the line-up for next Saturday's, "Great Jersey Shore Burger Contest" at Bar A.
1. Burger 25, Toms River

2. Mugsy's, Point Pleasant
3. Hearthly Organic, Shrewsbury
4. Sonny's Grill, Belmar
5. Bar A, Lake Como
6. Bam Bam Burger, Point Pleasant
7. Boatyard 401, Point Pleasant
8. The Broadway, Point Pleasant

Here's the beers we will be serving:
Evil Genius: I'll Have What She's Having, Imma Head Out, and Stacey's Mom.
Flying Fish: Mango Smoothie, Peanut Butter, Hazy Bones.
Red Tank- Morro Dat Creamsicle, Molly Pitcher, Dad Bod TICKETS
---
COCKTAILS AT RELLA'S ITALIAN TAVERN
Looking for a refreshing cocktail at the end of the day? Try one of these
favorites from Rella's Italian Tavern.
BOURBON LEMONADE - Maker's Mark Bourbon, lemon juice, simple syrup, mint, splash of club.
HENDRICK'S COOLER - Hendrick's Gin, St Germain Elderflower Liqueur, splash of grapefruit
PEARTINI - Grey Goose Pear Vodka, St Germain Elderflower Liqueur, agave, fresh lemon juice
RELLARITA - Casamigos Silver, jalapeno infused agave, lime juice, orange juice, fresh jalapeno
STRAWBERRY MINT CRUSH - Grey Goose vodka, muddled strawberries, mint, fresh lemon, club soda
POMETINI - Citron vodka, Cointreau, lime juice, pomegranate juice, orange bitters
____________________________________________________

WHAT IS THE REAL ESTATE MARKET LIKE IN MONMOUTH COUNTY?

Courtesy of Stacy Vetrini, Crossroads Realty. svetrini@crnj.com

It is a "Buyer's Market" right now in Monmouth County. Here's the latest
information from March 2022.
Median Sale Price - $525,192
% Change - =10.4
# of Homes for Sale - 3,047
5 Change -19.8
# Homes Sold - 606
Under Asking - 188
At Asking - 72
Over Asking - 346
Average Sales Time -31 days
% Change - -26.5

Call Stacy to see this house. 732.773.7914
---
SPRING JERSEY SHORE RESTAURANT WEEK EVENTS
Here's some great events to look forward to in the next few weeks:


April 16 - "The Great Jersey Shore Burger Contest" at Bar A
April 21 - "The Chefs Invitational" at Spring Lake Manor
April 23 - "Bourbon, Bacon & Blues" at Spring Lake Manor
________________________________

THIS 'N THAT
Heated battles shaping up for the 2022 TASTE Awards by Shore Foodie.com. Don't forget to vote for your favorites here.

Our Cross & Orange's annual Easter Brunch is around the corner! Book your reservation today by calling ahead at (732) 361-5502, or email us at cookmanrestaurantgroup@gmail.com. Prixe Fix $32.95


NEW MENU ITEM at Drifthouse by David Burke; black cod and shrimp picatta with spinach fettuccine available on prefixe or order a la carte

Easter, easier. Spend less time in the kitchen and more time with family and order Easter catering from Joe Leone's ! Starters, Entrées, Sides, Easter Specialties and more! www.joeleones.com/easter (Until 4/13)

Enjoy Easter brunch at Salt Creek Grille! To reserve and for menu details, go to saltcreekgrille.com.

Thursday nights, live music in the ScarBar at Scarborough Fair

Bum Rogers, Easter Brunch Buffet. 10-2pm. $29.99 adults, $9.95 kids.

See the Crab's Claw Easter Brunch menu.

_______________________________________________________
UPCOMING EVENTS
April 14 - Andrew Dice Clay at Uncle Vinnie's Comedy Club
April 15-16 - Aaron Berg at Uncle Vinnie's Comedy Club
April 16 - "The Great Jersey Shore Burger Contest" a Jersey Shore Restaurant Week Event.
April 20-21 - Eric Potts at Uncle Vinnie's Comedy Club
April 21 - The Chef's Invitational - a Jersey Shore Restaurant Week Event.
April 22-23 - Adam Ferrara at Uncle Vinnie's Comedy Club
April 23 - "Bourbon, Bacon & Blues - a Jersey Shore Restaurant Week Event.
April 23 - Gilbert Gottfried at the Algonquin Theater presented by Uncle Vinnie's Comedy Club
April 24 - Grand Opera - Algonquin Theater
April 27-30 - Nicky Smigs at Uncle Vinnie's Comedy Club
May 7-22 - Into the Woods- Algonquin Theater
May 22 - Music from the Americas - Garden State Philharmonic - Spring Lake Theater
June 9 - Broadway Boardwalk Bash at the Algonquin Theater
June 16 - Common Ground Grief Center Clambake
July 16-31 - Mary Poppins - Algonquin Theater
August 12-21 - The Who's Tommy - Algonquin Theater
Count Basie Schedule
PNC Arts Center Schedule
Stone Pony Schedule
_______________________________________________________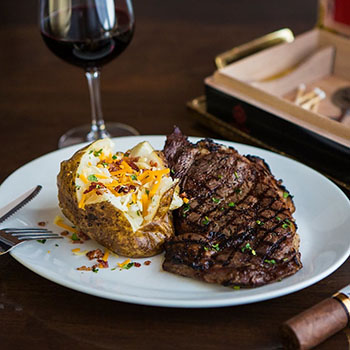 FOOD & DRINK DEALS
At any given time you may be looking to see who has deals on food, drink and entertainment. Maybe it's a Tuesday night and you want to see who is offering a promotion. Look no further. We've assembled a list of what the Jersey Shore has to offer. Click here
---
ENTERTAINMENT
Monday
Turnpike Mike at Reef & Barrel
Tuesday
Rich & Chad at Drifthouse by David Burke
"Beat the Clock" with DJ Proud at Bar A
Blues Collar Band 8pm at Bum Rogers
Wednesday
Country Happy Hour with DJ Chris, Line Dancing, then After the Reign at Bar A
Joey & Frank at Drifthouse by David Burke
Bingo at Crab's Claw Inn
---
TAKING CARE OF YOUR HOME
Flynn Property Services can perform a variety of chores around your house. Here is just a partial list of the things we can do for you:

Ceiling Fan Installation
Doorbell Installation
Drywall Repair
Fix Light Switch
Furniture Assembly
Furniture Moving
General Cleaning
Hanging Curtains and Blinds
Hang Pictures
Home Repairs
Packing and Unpacking
Painting
Shelf Mounting
TV Mounting
Yard Work

Call Ryan Flynn at 732.245.7706
______________________________________________________
RESTAURANT/SPONSOR LINKS
Bar Anticipation - Lake Como
Bum Rogers Crabhouse - Seaside Park
Crab's Claw Inn - Lavallette
Cross & Orange - Asbury Park
Drifthouse By David Burke - Sea Bright
Fratello's - Sea Girt
Jersey Shore BBQ - Point Pleasant and Belmar
Joe Leone's - Point Pleasant
Joe's Surf Shack - Belmar
New Door - Sarasota, Florida
Prime 13 - Point Pleasant
Red Horse by David Burke - Rumson
Reef & Barrel - Manasquan
Rella's Tavern & Cafe - Brielle
Salt Creek Grille - Rumson
Scarborough Fair - Sea Girt
Shipwreck Grill - Brielle
Squan Tavern - Manasquan
The Salty Whale - Manasquan
______________________________________________________
SPONSORS