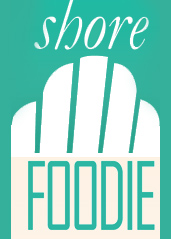 THE 26 MOST BEAUTIFUL TOWNS IN AMERICA
By Caitlin Morgan for Conde Nast Traveler
America has some fantastic cities, sure—but the most beautiful towns in America offer something all their own. Whether they have over-the-top American charm (we're looking at you, Woodstock, Vermont) or proximity to some of the loveliest landscapes on earth (hello, Bar Harbor), these idylls are worth a stopover, at the very least. And don't worry, you won't run out of things to do: These small towns are home to local boutiques, tons of outdoor activities, and restaurant-to-people ratios that lean way in your favor. Below, find our picks for the 26 most beautiful towns in America. READ MORE
---
WISH OF A LIFETIME - MAKE A WISH FOR SENIORS
In 2008, Jeremy Bloom founded Wish of a Lifetime as a tribute to his beloved grandmother, Donna Wheeler. Jeremy's grandparents played a significant role in his life – his grandmother Donna lived with them as he was growing up, and his grandfather Jerry taught him how to ski when he was three years old by throwing candy bars down the mountain sl
opes.
Later, as a member of the United States Ski Team, Jeremy had the opportunity to travel around the globe for ski competitions. While in Japan for one of his first World Cup competitions, he witnessed a small act of kindness that would stick with him forever. Jeremy was riding near theback of a very crowded bus when an elderly woman approached the doors. Just as he was wondering how the woman could stand in the packed bus, everyone in the front immediately rose from their seats, helped her aboard, bowed to her and made sure she was seated comfortably before the bus moved forward. At 17, Jeremy was struck by this commonplace demonstration of respect—something that he had rarely seen in the U.S.
For the next seven years, he witnessed countless other acts of kindness and respect for elders all across Europe and Asia. Jeremy founded Wish of a Lifetime in order to bring that same culture of respect to the United States. READ MORE
---
FIND YOUR BEST WEEKEND - CAVALLO POINT
Leave it to the government to appropriate a setting so amazing, but that's what happened at Fort Baker, an army post created in 1866 for the defense of the San Francisco Bay. Located at the base of the Golden Gate
Bridge, the views of the bridge and San Francisco are nothing short of spectacular. In 2002 when it was no longer needed by the military, the base was transferred to the National Park Service, who ultimately leased the property to a hospitality group. The Fort Baker Retreat Group, a project of Passport Resorts, Equity Community Builders and the Ajax Capital Group began the process of converting the 24 buildings into a luxury resort called Cavallo Point. Most of the buildings, officer's homes, were converted to luxury guestrooms. Others would house reception and private meeting rooms, still others the resort's signature restaurant, bar and cooking school. The Healing Arts Center & Spa was constructed, additional contemporary guestrooms were built and enlisted men's barracks were converted to offices and a fitness center. READ MORE
---
THIS 'N THAT
Tried our root beer yet? If not, you're missing out! A JSBBQ staple, our root beer is perfect for washing down some brisket, one of our stuffed sammies, or in a root beer float. Root beer not your thing? Sub it out for
birch beer, vanilla cream, orange soda, or black cherry—all equally creamy and equally delicious. While our sodas are available at all three JSBBQ locations, our floats are exclusive to JSBBQ Point.

The Point Pleasant Beach Chamber of Commerce 43rd Annual Festival of the Sea is just under a month away! Join us downtown Sat. 9/18 @ 10am for Joe Leone festival favorites including Shrimp Balls, Frutta di Mare, Tomato, Mozzarella & Cucumber Salad, Cannoli and more.

A special upcoming Tuesday night 70s,80, & 90s Throwback Night w/ Beatshot Music, & your hosts DJ Trumastr & MC Vic at Joe's Surf Shack.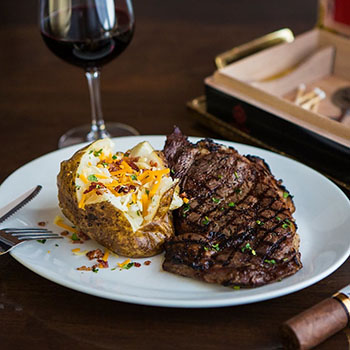 FOOD & DRINK DEALS
At any given time you may be looking to see who has deals on food, drink and entertainment. Maybe it's a Tuesday night and you want to see who is offering a promotion. Look no further. We've assembled a list of what the Jersey Shore has to offer. Click here
---
ENTERTAINMENT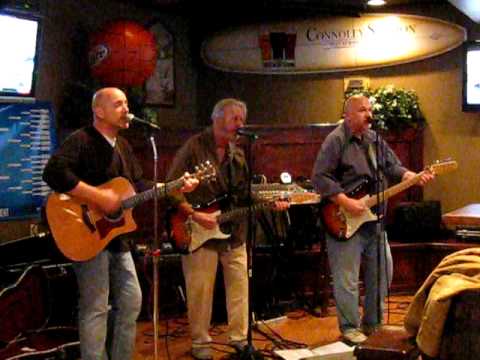 Monday
Turnpike Mike at Reef & Barrel
Blues Collar Duo and Rick K at Crab's Claw
Who Brought the Duo and DJ Proud at Bar A
Monday Funday at Headliner Oasis with Julian Cruz
Ned Ryerson Happy Hour, Rich Meyer 8pm at Bum Rogers.
Tuesday
Rich & Chad at Drifthouse by David Burke
Rich Meyers and Jay Sol at Crab's Claw
"Beat the Clock" with DJ Kirk Lopez and DJ Proud at Bar A
Tequila Tuesday with DJ Funsize at Headliner Oasis, $5 Tequila + $3 Bud Light
Larry Alter Happy Hour, Blues Collar Band 8pm at Bum Rogers
Wednesday
Country Happy Hour, Outdoor Line Dancing and the Brofessionals at Bar Anticipation
Rich & Chad at Drifthouse by David Burke
Slow Kids at Play and Billy Brennan at Crab's Claw
Who Brought the Dog at Headliner Oasis
Garden Party outside at Scarborough Fair - Every Wednesday. Live music and drink specials. This week The Clarke Bros.
Trane Stevens Happy Hour, DJ Shoobs and Vitaman 8pm at Bum Rogers
---
FOODIE TRIVIA
Last week's question was: What was the name of the bar under the Yankee Clipper in Sea Girt? Answer: The Sand Bar. Winner: Doreen Gastgaber


This week be the 2nd person to answer our question correctly and win a $25 Gift Card to our Featured Restaurant.

The question is: What is the most widely planted wine grape in the world?

Our Featured Restaurant is Fratello's, Sea Girt
______________________________________________________
RESTAURANT/SPONSOR LINKS
Bar Anticipation - Lake Como
Bum Rogers Crabhouse - Seaside Park
Chop Box - Multiple
Crab's Claw Inn - Lavallette
Cross & Orange - Asbury Park
Drifthouse By David Burke - Sea Bright
Fratello's - Sea Girt
Headliner Oasis - Neptune
Jersey Shore BBQ - Point Pleasant and Belmar
Joe Leone's - Point Pleasant
Joe's Surf Shack - Belmar
Moonstruck - Asbury Park
New Door - Sarasota, Florida
Prime 13 - Point Pleasant
Red Horse - Rumson
Reef & Barrel - Manasquan
Rella's Tavern & Cafe - Brielle
Salt Creek Grille - Rumson
Scarborough Fair - Sea Girt
Shipwreck Grill - Brielle
Squan Tavern - Manasquan
The Salty Whale - Manasquan
______________________________________________________
SPONSORS