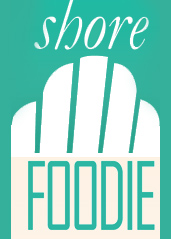 UNCLE VINNIE'S PRESENTS GILBERT GOTTFRIED
For over 50 years Gilbert Gottfried has been performing his unique style of unfiltered stand-up comedy. He began on the stages of New York City at age of 15 and in the years to come became known as "the comedian's comedian" because his live performances put aside political correctness while he delivers jokes that know no boundaries.
Within a few years Gilbert appeared on "Late Night with David Letterman", "The Cosby Show" and for a short time as a cast member of "Saturday Night Live". He has also been seen on television on programs like "Celebrity Wife Swap" and "Celebrity Apprentice".
Gottfried's work in television soon led to roles in film. Most notable was his scene as business manager Sidney Bernstein in the hit sequel "Beverly Hills Cop II," for which the New York Daily News said, "Gilbert Gottfried steals the picture with a single scene." On the big screen Gilbert has also appeared in "Problem Child', "Look Who's Talking II" and "The Aristocrats" where Entertainment Weekly wrote that "out of the 101 comedians who appear on screen, no one is funnier – or more disgusting – than Gilbert Gottfried."
After his stellar performance as the wise cracking parrot, IAGO, in the Disney classic "Aladdin," Gottfried became one of the most recognizable voiceover talents, lending his voice to commercials, cartoons and films, including the PBS Series "Cyberchase."
Gottfried has made numerous memorable appearances on Comedy Central Roasts and the Comedy Central series, "The Burn with Jeff Ross" and "The Howard Stern Show". Gottfried's "Fifty Shades of Grey" reading (College Humor) received over 5 million views on YouTube.
Recently the documentary "Gilbert" was released revealing an unexpected side to the iconic comedian and his podcast "Gilbert Gottfried's Amazing Colossal Podcast!" where Gilbert and Frank Santopadre interview Hollywood icons and legends, continues to be downloaded by millions of people a month.
Few comedians have had careers as long and diverse as Gilbert…and he's still going.
___________________________________________________
TASTE AWARDS RETURN
The TASTE AWARDS presented by Shore Foodie.com return after a two year hiatus due to the pandemic. The awards were created to recognize culinary
excellence at the Jersey Shore.

Nominees in 18 categories will be announced on Thursday, April 7, 2022 in Shore Foodie's regular email. Consumers can vote for their favorites in categories ranging from Fine Dining to Casual to Specialty Foods, to various cuisines. Categories also include Outstanding Cocktail Program, Outstanding Wine Program, Outstanding Design/Ambiance, Best New Restaurant, Chef of the Year and more.

Voting will begin on Thursday and will be open until April 21st. Winners will be announced in the new publication called "The Ultimate Guide to the Jersey Shore Magazine" due just before Memorial Day.
---
AMAZING PORK LOIN ROAST RECIPE
From Cafe Delites

Our Pork Loin recipe is simple to throw together and impressive enough to feed your guests. Whether you choose a crock pot OR your oven, this 'no-stress' recipe will give you the most incredible roast ready and on the table in no time!
This pork loin recipe needs three steps before giving you an incredible tasting pork:
SEASON: Seasoned in a delicious rub with paprika, garlic powder, onion powder, optional red chili powder and brown sugar for caramelization. Pat meat dry with paper towel first so that the seasoning sticks and absorbs better.
SEAR: Where the DEEP flavor begins.
COOK!
The Sauce.
Made with mouthwatering pan juices left in the slow cooker or baking pan when its done. This pork recipe creates its own stock while cooking, mixing through the honey garlic sauce to create some magnificent flavors.
Honey, unsalted butter, low sodium soy sauce, rice with vinegar (or cider vinegar), and a good kick of garlic is all you need. We use low sodium to better control how salty we want the end result.

Click here for the recipe.
______________________________________________________
DID YOU KNOW?
Courtesy of Stacy Vetrini, Crossroads Realty. svetrini@crnj.com From Rocket Homes.
*Ocean County is a Sellers Housing Market, which means prices tend to be
higher and homes sell faster.
*Medium home price in Ocean County is $361,499 Up 14.7% vs a year ago
*As of March 2022 there were 4,375 homes for sale, up 19.7% vs a year ago
*In March 2022 there were 870 homes sold
-258 were under asking
-110 were at asking price
-499 were over asking
*Average sale time was 30 days, down 28.7% from year ago.

Visit Crossroads Realty and call Stacy for your next home.
732.773.7914
---
PRIME 13 SERVES UP DAD'S RECIPE
There's something wonderfully nostalgic about re-creating family recipes. At Prime 13, owner Gerard Tortora is bringing back his dad's San Marzano
Pomodoro sauce, Italian meatballs and Italian chicken cutlets. He'll make them fresh, strictly using his dad's recipes, in the morning and have them packaged for you for pick-up or delivery that day. This is the beginning of "Gerard' Prime 13 Bowls". The freshest, healthiest food at reasonable prices.
Text your name and order to: 813-679-5441.
_______________________________________________________

THIS 'N THAT
Here's some great events to look forward to in the next few weeks:

April 16 - "The Great Jersey Shore Burger Contest" at Bar A
April 21 - "The Chefs Invitational" at Spring Lake Manor
April 23 - "Bourbon, Bacon & Blues" at Spring Lake Manor
June 9 - SAVE THE DATE - Spectacular Wine Dinner to benefit Second Chance NJ. Details to come.

Kids eat free at JSBBQ every Thursday ( with the purchase of an adults meal)

Pizza Rustica available now through 4/16! Joe Leone's all locations.

Check out our HUGE TOTS! at Joe's Surf Shack. Loaded Tater Tots w/ Bacon & Sour Cream To Dip. Kitchen open for Lunch @ 12n M-F & Brunch Sat-Sunday @ 11am

Moonstruck is currently accepting reservations for Easter Sunday Dinner. We will be offering our regular menu along with some additional holiday specials. Seating are from 2:00 to 6:30. Call 732-988-0123, Wednesday-Sunday after 3PM, to reserve your table.

Join us at Prime 13 on Sunday, May 15th from noon to 4pm for our summer kick-off. "Downtown BBQ Jamfest". Great outdoor cookout and live music (3 bands) with Mushmouth. Cornhole and raffles. Admission tickets in advance online at Prime-13.com or participating restaurants
_______________________________________________________
UPCOMING EVENTS
April 1-10 - Cinderella - Algonquin Theater
April 1-3, 8-10 - Pirates of Penzance - Spring Lake Theater
April 2 - Mozart, Beethoven and More - Garden State Philharmonic - Spring Lake Theater
April 6-7 - Jay Currie at Uncle Vinnie's Comedy Club
April 8 - Mike Cannon at Uncle Vinnie's Comedy Club
April 9 - Dr. Dirty John Valby at Uncle Vinnie's Comedy Club
April 14 - Andrew Dice Clay at Uncle Vinnie's Comedy Club
April 15-16 - Aaron Berg at Uncle Vinnie's Comedy Club
April 16 - "The Great Jersey Shore Burger Contest" a Jersey Shore Restaurant Week Event.
April 20-21 - Eric Potts at Uncle Vinnie's Comedy Club
April 21 - The Chef's Invitational - a Jersey Shore Restaurant Week Event.
April 22-23 - Adam Ferrara at Uncle Vinnie's Comedy Club
April 23 - "Bourbon, Bacon & Blues - a Jersey Shore Restaurant Week Event.
April 23 - Gilbert Gottfried at the Algonquin Theater presented by Uncle Vinnie's Comedy Club
April 24 - Grand Opera - Algonquin Theater
April 27-30 - Nicky Smigs at Uncle Vinnie's Comedy Club
May 7-22 - Into the Woods- Algonquin Theater
May 22 - Music from the Americas - Garden State Philharmonic - Spring Lake Theater
June 9 - Broadway Boardwalk Bash at the Algonquin Theater
July 16-31 - Mary Poppins - Algonquin Theater
August 12-21 - The Who's Tommy - Algonquin Theater
Count Basie Schedule
PNC Arts Center Schedule
Stone Pony Schedule
_______________________________________________________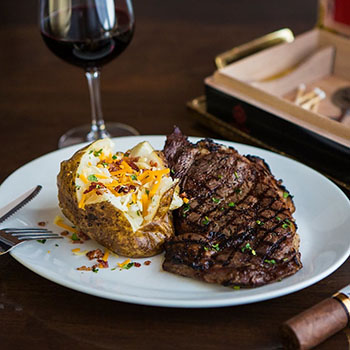 FOOD & DRINK DEALS
At any given time you may be looking to see who has deals on food, drink and entertainment. Maybe it's a Tuesday night and you want to see who is offering a promotion. Look no further. We've assembled a list of what the Jersey Shore has to offer. Click here
---
ENTERTAINMENT
Monday
Turnpike Mike at Reef & Barrel
Tuesday
Rich & Chad at Drifthouse by David Burke
"Beat the Clock" with DJ Proud at Bar A
Blues Collar Band 8pm at Bum Rogers
Wednesday
Country Happy Hour with DJ Chris, Line Dancing, then Kickin Nash at Bar A
Joey & Frank at Drifthouse by David Burke
Bingo at Crab's Claw Inn
Joe Currie at Uncle Vinny's Comedy Club. Wednesday-Thursday. See him on YouTube.
---
TAKING CARE OF YOUR HOME
Flynn Property Services can perform a variety of chores around your house. Here is just a partial list of the things we can do for you:

Ceiling Fan Installation
Doorbell Installation
Drywall Repair
Fix Light Switch
Furniture Assembly
Furniture Moving
General Cleaning
Hanging Curtains and Blinds
Hang Pictures
Home Repairs
Packing and Unpacking
Painting
Shelf Mounting
TV Mounting
Yard Work

Call Ryan Flynn at 732.245.7706
______________________________________________________
RESTAURANT/SPONSOR LINKS
Bar Anticipation - Lake Como
Bum Rogers Crabhouse - Seaside Park
Crab's Claw Inn - Lavallette
Cross & Orange - Asbury Park
Drifthouse By David Burke - Sea Bright
Fratello's - Sea Girt
Jersey Shore BBQ - Point Pleasant and Belmar
Joe Leone's - Point Pleasant
Joe's Surf Shack - Belmar
New Door - Sarasota, Florida
Prime 13 - Point Pleasant
Red Horse by David Burke - Rumson
Reef & Barrel - Manasquan
Rella's Tavern & Cafe - Brielle
Salt Creek Grille - Rumson
Scarborough Fair - Sea Girt
Shipwreck Grill - Brielle
Squan Tavern - Manasquan
The Salty Whale - Manasquan
______________________________________________________
SPONSORS