TACOS & TEQUILA - A Fund-Raiser
In 2021 we started a non-profit called Second Chance NJ along with area chefs and restaurant owners. The goal is to train and place previously incarcerated people in the restaurant industry. Students are given a tuition-free 8 week training course that will prepare them to assume the responsibilities of a prep cook in area kitchens. We provide textbooks, uniforms and a job while they are attending the school. Early this year we received a grant from the state to begin our classes in September.

But we need to raise funds to continue the classes beyond September, so we are presenting Tacos & Tequila on Sunday, June 26th from 1-4pm, outside, under a tent at Reef & Barrel in Manasquan. Enjoy tequila drinks and tastings, delicious tacos and live music. It's a great cause to give people a "second chance". Tickets here.
_______________________________________________________

THE WINE CORNER
Marietta Old Vine Lot 73 Red. $16.99. Available at The Bottle Shop, Spring Lake.
First produced in 1982, Old Vine Red is a proprietary red wine, with a long-time 'underground' following, made to replicate the field blends of many of the old vineyards across California. Folks who know and
love great California red wines consider this wine to be one of the greatest values in the entire state. Made of predominantly Zinfandel, it combines hand selected fruit from multiple vineyards, resulting in a unique, bright red wine with solid structure and tons of complexity for such a small price tag. For decades the groundbreaking combination of grape varieties and multiple vintages in this wine has set the bar and blazed the path for red blends all throughout North America. It is also versatile with food whether you are enjoying Americana-style Burgers & ribs or Pasta & Pizza. READ MORE
________________________________

LESSONS FROM MY MOTHER...
My mother passed away in 2015 and there has been a void in my life ever since. Part of that void, is the inability to be able to celebrate Mother's Day with her.

I attribute all the good qualities I possess to my parents, but mostly to my mother because my Dad worked a lot and my mother was always home with us.

My mother always said I had "Champagne tastes with a beer pocketbook" I got that from her, but it made me start my first business at 12 to afford the things I wanted. I cut and trimmed the lawns of 8 neighbors every week. $56, which was a fortune to a 12 year old. By the way, that's $533 in today's dollars.

When I was in the 5th grade, I was Editor of the school paper. My teacher, a tough high school football coach, stood me in front of the class and told them I wasn't doing a good job and that he was taking the editorship away. I went home in a rage and told my mother how unfair it was. Her response was simple, "go back in tomorrow and ask him how you earn it back." I did and a few weeks later, again in front the whole class, he gave it back to me because "I had earned it". What a lesson!

In college, when my first serious girlfriend and I broke up, I wanted to come home for a weekend to lick my wounds, she said, "suck it up, you're a big boy, now"…and I did.

My mother applauded all the successes in my life and was always there to pick me up when I stumbled. Knowing there was always someone who had my back gave me an incredible sense of security and confidence.

I remember her ironing in front of the TV after school while we watched American Bandstand. I remember that she always had a tuna fish sandwich and a chocolate milkshake for me when she picked me up at the airport on trips home from college.

Most of all I remember my parents listening to us. They encouraged different opinions and let us voice them. In 1972 I set out to convince my mother, a lifelong Eisenhower Republican, to vote for McGovern because I said Nixon was "a crook". Turns out I was right about that, but it also turns out my mother and I were probably two of the few in NJ who voted for McGovern.

I miss you Mom. Happy Mother's Day
__________________________________________________

FIND YOUR BEST WEEKEND...WHITEFACE LODGE
Developer Joe Barile set out to recreate the grandeur of the great Adirondack camps, but with a modern touch to it and he has certainly succeeded. The Whiteface Lodge is a magnificent facility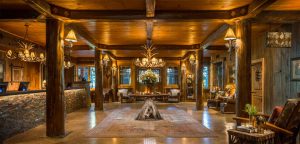 destined to take its place along with other great US resorts. Established as a private residence club, its 85 suites are all owned by someone and maintained by the resort's management.
Entering the lobby is like stepping into an exclusive hunting lodge. Walls and ceiling are hand cut timbers, chandeliers are fashioned with deer antlers, the front desk is covered in white birch bark and the hardwood floors are draped with beautiful Oriental carpets. The furniture is a mix of soft brown leathers and Adirondack "twig" style accessories. Just off the entry is a cozy reading room with comfortable chairs and sofas and a roaring fire.
We were met at the curb by a bellman who took our luggage and car. Check-in was pleasant and swift and our request for a fireplace room was instantly granted. We were asked if they could make any dining or activity reservations for us. READ MORE
_____________________________________
THIS 'N THAT
Celebrate Cinco de Mayo today at Crab's Claw Inn and enjoy some margaritas, tacos, and your favorite Mexican cervezas! We will be offering some awesome taco specials as well!

Mid-Week Local's Special at Moonstruck. 3 course dinner Wednesday and Thursday. $35, See this week's menu.

Cinco de Mayo specials run through Thursday night at Scarborough Fair. Also, see their Mother's Day menu.

Have you seen the winners of the 2022 TASTE Awards by ShoreFoodie.com? Click here to see them.

_________________________________________________
FLASHBACK TO THE 80'S WITH SQUAN TAVERN
Now, this is fun. Squan Tavern has unearthed 34 commercials
they ran in the 80's to promote their business. Most feature members of the family talking about "what's good here"?

You can see the commercials on their Facebook page.
___________________________________
UPCOMING EVENTS
May 5 - Vic Dibitetto at Uncle Vinnie's Comedy Club
May 6-7 - Jimmy Shubert at Uncle Vinnie's Comedy Club
May 11-12 - Dante Nero at Uncle Vinnie's Comedy Club
May 13-14 - April Macie at Uncle Vinnie's Comedy Club
May 7-22 - Into the Woods- Algonquin Theater
May 18 - Eric McMahon at Uncle Vinnie's Comedy Club
May 20-21 - Robert Kelly at Uncle Vinnie's Comedy Club
May 22 - Music from the Americas - Garden State Philharmonic - Spring Lake Theater
May 25-25 - Eric Tartaglione at Uncle Vinnie's Comedy Club
May 27 - ORS Fundraiser at Uncle Vinnie's Comedy Club
May 28 - Eric Tartaglione at Uncle Vinnie's Comedy Club
June 9 - Broadway Boardwalk Bash at the Algonquin Theater
June 9 - July 10 - The Pin-Up Girls at NJ Repertory Company Theater
June 16 - Common Ground Grief Center Clambake
July 7 - Beauty and the Beast - Spring lake Theater
July 16-31 - Mary Poppins - Algonquin Theater
Aug 4 - 28 - The Hummingbirds at NJ Repertory Company Theater
August 12-21 - The Who's Tommy - Algonquin Theater
August 18 - Gypsy - Spring Lake Theater
October 14-23 - Man of La Mancha - Algonquin Theater
October 14 - The Spongebob Musical - Spring Lake Theater
December 1 - Scrooge - Spring Lake Theater
December 3-18 - A Christmas Story - Algonquin Theater
Count Basie Schedule
PNC Arts Center Schedule
Stone Pony
Schedule
---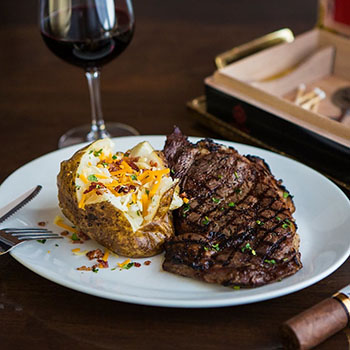 FOOD & DRINK DEALS
At any given time you may be looking to see who has deals on food, drink and entertainment. Maybe it's a Tuesday night and you want to see who is offering a promotion. Look no further. We've assembled a list of what the Jersey Shore has to offer. Click here
---

ENTERTAINMENT
Thursday
DJ Funsize at Joe's Surf Shack
Vic Dibitetto at Uncle Vinnie's Comedy Club. See his You Tube.
Live music at Drifthouse by David Burke
Karaoke at Crab's Claw
Harmony Project at Bar A

Friday
Bob O'Connell 5-9 pm outside, Phil Wallker 8-12 at Crab's Claw
Pat Roddy Band at Bar A
Friend Zone at The Salty Whale
Blues Collar Band at Bum Rogers
Mike Dalton at Fratello's
DJ Bluiz at Joe's Surf Shack
Jimmy Shubert at Uncle Vinnie's Comedy Club. See his You Tube.
Live music at Drifthouse by David Burke

Saturday
Mr. Love Joy at Bar A
Deep Six 5pm, Los Gringos 9pm at Reef & Barrel
Mike Viscell 5-9pm outside, The Mangos 8-12 at Crab's Claw Inn
DJ Funsize at Joe's Surf Shack
Sean Patrick Band at The Salty Whale
Eddie Testa Band at Bum Rogers
Jimmy Shubert at Uncle Vinnie's Comedy Club. See his You Tube.

Sunday
DJ Rob Busch at Joe's Surf Shack
Bob O'Connell 5-9pm at Crab's Claw
_______________________________________________________

SPRING CLEAN-UP SPECIAL...
SPRING SPECIAL. 3 hours for the price of 2. Get a free hour of work for your Spring Clean-up.

Flynn Property Services can perform a variety of chores around your house. Here is just a partial list of the things we can do for you:

Ceiling Fan Installation
Doorbell Installation
Drywall Repair
Fix Light Switch
Furniture Assembly
Furniture Moving
General Cleaning
Hanging Curtains and Blinds
Hang Pictures
Home Repairs
Packing and Unpacking
Painting
Shelf Mounting
TV Mounting
Yard Work

Call Ryan Flynn at 732.245.7706
______________________________________________________

RESTAURANT/SPONSOR LINKS
Bar Anticipation - Lake Como
Bum Rogers Crabhouse - Seaside Park
Crab's Claw Inn - Lavallette
Cross & Orange - Asbury Park
Drifthouse By David Burke - Sea Bright
Fratello's - Sea Girt
Jersey Shore BBQ - Point Pleasant and Belmar
Joe Leone's - Point Pleasant
Joe's Surf Shack - Lake Como
Moonstruck - Asbury Park
New Door - Sarasota, Florida
Prime 13 - Point Pleasant
Red Horse by David Burke - Rumson
Reef & Barrel - Manasquan
Rella's Tavern & Cafe - Brielle
Salt Creek Grille - Rumson
Scarborough Fair - Sea Girt
Shipwreck Grill - Brielle
Squan Tavern - Manasquan
The Salty Whale - Manasquan
---
SPONSORS