OPENING MENU FOR BURKE'S NEWEST RESTAURANT
Celebrity Chef David Burke is at it again. This time it's The Goat by David Burke in the space previously occupied by Pietro's on Rt 36 in Union Beach. Renovations are nearly complete and the opening menu has been announced.

Bread for the table
Can of Focaccia- Rosemary, extra virgin olive oil, sea salt
Hang-town fry- Prosciutto, sage, parmesan, tomato, brioche
Raw bar
Naked oyster- Cucumber apple mignonette, 3 east coast, 3 west coast
Shrimp cocktail - Horseradish, cocktail, lemon, 4pc
Littleneck clams- Salsa verde, fresno chili, 9pc
Appetizers
Goat ricotta- Pistachio, truffle honey tableside drizzle, grilled flatbread
Prosciutto- Cantaloupe, basil, prosciutto di parma
Hay smoked oysters- Sausage & peppers baked oysters 5pc
Crispy eggplant chips- Marinara, parm, basil
Steelhead trout crudo- Peas, mint, lemon, pistachio
Angry wagyu meatballs- Creamy polenta, ricotta di capra, parmesan tuile
Tuna tacos- Crispy shell, avocado, cilantro, lime, 2pc
Jersey clam & corn chowder- Local clams & corn, bacon
Wings & rings- Shishito peppers, calamari, chili sauce
Guac & chips- Crispy plantain chips, avocado, cilantro/ Add 3 shrimp
Salad
Burrata- Watermelon, asparagus, tomato, speck ham (smoked prosciutto)
Caesar- Romaine, kale, crouton, spring peas, classic dressing
Goat wedge- Little gem lettuce, candied walnuts, bacon, goat cheese truffles
Pasta
Mushroom raviolini napoleon- Spring peas, ramp butter, carrots
"Breaking my balls" Rigatoni- Ricotta,, wagyu meatballs, marinara
Spaghetti pocono- Summer squash, aglio e olio, garlic and oil
Pizza
Margarita- Tomato, basil, fresh mozzarella
Ricotta- Roasted local mushrooms, fresh ricotta
Meatball- Wagyu meatballs, tomato, basil
Clam digger pie- Jersey clams, lemon, garlic
Angry butcher pie- Chorizo, prosciutto, chili
Burrata- Roasted chicken wings, tomato, basil
Cricket pizza- Chapulines, Jalapeno pesto, fresh mozzarella
Entrees
"Tequila Mockingbird"- Roasted chicken for 2, orzo mac & cheese
DB Burger- Coleslaw, pickle, french fries, toasted english muffin
Filet mignon 7 oz- Potato rosti, sauce diane, local mushrooms
BBQ lamb shank 16 oz- Tomato couscous, mustard lamb jus, rosemary
Skirt steak 10 oz- Zucchini, sundried tomato pesto, tater tots
Surf & turf 10 oz NY strip- Garlic shrimp scampi, au poivre sauce
Tuna Teriyaki - Rice a roni style noodle, crispy chicken, scallion, soy
Steelhead trout - Broccoli, aqua pazzo sauce, basil
Scallops- Asparagus raft, local mushrooms, artichoke, olive tapenade, 4 pc
Chicken parm-milanese- Tomato, radicchio, parmesan
Pork-steak & eggs- 8 oz bone in pork chop, egg yolk raviolo, ricotta
MP Fish of the day
_______________________________________________________

THE WINE CORNER
2018 Carmen Gran Reserva Cabernet Sauvignon. Available at Total Wine & More,
Eatontown. $17.99
The #1 is one heck of a charismatic Cab! A gem from Viña Carmen, 8-time Winery of the Year winner, it's luscious with currants, blackberries and just the right amount of oak.

James Suckling-Maipo Valley, Chile- ""Blackberries with undertones of black chocolate and flowers. Medium body, tight and firm tannins and a flavorful finish. Lightly chewy..."" Drink now or cellar.
________________________________

FIND YOUR BEST WEEKEND - LAKE PLACID
Hard to believe the "Miracle on Ice" was 40 years ago or that this tiny hamlet of 3,000 has hosted two Winter Olympics, 1980 and 1932. Lake Placid today, is a wonderful year-round resort community and is home to the U.S. Winter Olympic team training.
Oddly, the town of Lake Placid sits on Mirror Lake, with Lake Placid being just a short distance away, but it is a charming little hamlet with wonderful shops and restaurants and delightful places to stay.
Adirondack State Park is the largest in the nation, bigger than the Grand Canyon, Yellowstone and Yosemite combined. The area was home to the "Great Camps", luxurious, rustic mountain retreats built by America's wealthy in the 20's and 30's.
READ MORE

__________________________________________________

PRIME RIB FOR EASTER?

Chop Box offers a fantastic Prime Rib for your Easter dinner. Available in 6 or 8lb and boned and tied or bone-in. Always fresh, never frozen and delivered right to your door. Click here to see how this all-natural roast is raised.

Click here for more info on Prime Ribs.
_____________________________________
THIS 'N THAT
Our friends at A-1 Tents and Party Rentals in Point Pleasant are looking for summer help to erect tents and set-up for parties. Great people. Call Alexa at 732.295.4747

Adorn your kitchen with Joe Leone's new line of kitchen towels! Made in Italy and 100% cotton, stop by to see the full collection! (31" x 22.5" Available in Pt. Pleasant Beach only)

Spring has arrived and we're doing what we do best at Joe's Surf Shack; throwing a party! Come hang for Spring Fling on Friday March 25 for a double feature; Undisputed @ 630pm followed by DJ Bluiz @ 930pm. $2 Miller Lite Pints, $6 Tito Drinks Until 8pm
NO COVER
_______________________________________________________
WINTER/SPRING JERSEY SHORE RESTAURANT WEEK EVENTS
Here's some great events to look forward to in the next few weeks and months:



April 16 - "The Great Jersey Shore Burger Contest" at Bar A
April 21 - "The Chefs Invitational" at Spring Lake Manor
April 23 - "Bourbon, Bacon & Blues" at Spring Lake Manor
___________________________________
UPCOMING EVENTS
March 23-24 - Chris Johnson - Uncle Vinnie's Comedy Club
March 25-26 - Joe DeVito - Uncle Vinnie's Comedy Club
March 26 - Brian Kirk & the Jirks - Reef & Barrel
March 30-31 - Mike Cannon - Uncle Vinnie's Comedy Club
April 1-10 - Cinderella - Algonquin Theater
April 1-3, 8-10 - Pirates of Penzance - Spring Lake Theater
April 2 - Mozart, Beethoven and More - Garden State Philharmonic - Spring Lake Theater
April 16 - "The Great Jersey Shore Burger Contest" a Jersey Shore Restaurant Week Event.
April 21 - The Chef's Invitational - a Jersey Shore Restaurant Week Event.
April 23 - "Bourbon, Bacon & Blues - a Jersey Shore Restaurant Week Event.
April 24 - Grand Opera - Algonquin Theater
May 7-22 - Into the Woods- Algonquin Theater
May 22 - Music from the Americas - Garden State Philharmonic - Spring Lake Theater
---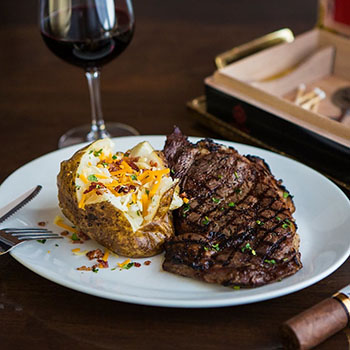 FOOD & DRINK DEALS
At any given time you may be looking to see who has deals on food, drink and entertainment. Maybe it's a Tuesday night and you want to see who is offering a promotion. Look no further. We've assembled a list of what the Jersey Shore has to offer. Click here
---

ENTERTAINMENT
Thursday
DJ Funsize at Joe's Surf Shack
Los Gringos at Bar A
Chris Johnston at Uncle Vinnie's Comedy Club. See his You Tube.
Live music at Drifthouse by David Burke
Karaoke at Crab's Claw

Friday
Mike & Mango 5-8pm and Temporary Grace at 9pm Bum Rogers
Bob O'Connell 4-7pm, Kootz Band 8-12 at Crab's Claw
Joe Baracata at Bar A
The Groove Sharks at The Salty Whale
Who Are You Guys? at Fratello's
Undisputed 6:30, DJ Bluiz 9:30pm at Joe's Surf Shack
Joe DeVito at Uncle Vinnie's Comedy Club. See his You Tube.
Live music at Drifthouse by David Burke

Saturday
Tragic Remedy at Bar A
Seth Teiger Band at Crab's Claw Inn
Rock Bottom at Bum Rogers
DJ Funsize at Joe's Surf Shack
Aaron Manzo at The Salty Whale
Ronnie & the Engineers at Reef & Barrel
Joe DeVito at Uncle Vinnie's Comedy Club. See his You Tube.

Sunday
DJ Rob Busch at Joe's Surf Shack
Bob O'Connell at Crab's Claw
_______________________________________________________

TAKE CARE OF YOUR HOME...
Flynn Property Services can perform a variety of chores around your house. Here is just a partial list of the things we can do for you:

Ceiling Fan Installation
Doorbell Installation
Drywall Repair
Fix Light Switch
Furniture Assembly
Furniture Moving
General Cleaning
Hanging Curtains and Blinds
Hang Pictures
Home Repairs
Packing and Unpacking
Painting
Shelf Mounting
TV Mounting
Yard Work

Call Ryan Flynn at 732.245.7706
______________________________________________________

RESTAURANT/SPONSOR LINKS
Bar Anticipation - Lake Como
Bum Rogers Crabhouse - Seaside Park
Chop Box - Multiple
Crab's Claw Inn - Lavallette
Cross & Orange - Asbury Park
Drifthouse By David Burke - Sea Bright
Fratello's - Sea Girt
Jersey Shore BBQ - Point Pleasant and Belmar
Joe Leone's - Point Pleasant
Joe's Surf Shack - Belmar
New Door - Sarasota, Florida
Prime 13 - Point Pleasant
Red Horse by David Burke - Rumson
Reef & Barrel - Manasquan
Rella's Tavern & Cafe - Brielle
Salt Creek Grille - Rumson
Scarborough Fair - Sea Girt
Shipwreck Grill - Brielle
Squan Tavern - Manasquan
The Salty Whale - Manasquan
---
SPONSORS