NEW JERSEY SEAFOOD FESTIVAL RETURNS
After a two year hiatus, the New Jersey Seafood Festival returns for its
35th year. The event is planned for Friday, Saturday and Sunday, May 20-22, 2022. The event will take place in the Pyanoe Plaza and Pyanoe Plaza Parking lot and will begin at 4:00PM on Friday evening and end at 8:00PM, Saturday 11:00AM to 8:00PM and Sunday 11:00AM to 6:00PM.

Coney Waffle of Belmar, Red Bank, Asbury Park and Long Branch; Brandl of Belmar; Point Lobster Bar & Grill of Point Pleasant Beach; Hoagitos of Belmar and the Oakhurst section of Ocean Township; and Simply Southern of Belmar are among the participating restaurants. 10th Ave. Burrito will offer a drink tent and there will be 60 local craft vendors.

Admission is free.

Weekend music includes:
Friday, May 20
Pat Roddy Band, 5:00 to 7:00 p.m.
Saturday, May 21
Beach Music Studios Kids Rock Band, 11:30 a.m. to 12:30 p.m.
Danny White Band, 1:00 to 2:30 p.m. Holme, 2:30 to 5:30 p.m.
Tommy B and the Deep Blue Sea, 6:00 p.m. to 7:30 p.m.
Sunday, May 22
Jim Barrone's Elvis Presley Tribute Band, 2:00 p.m. to 5:00 p.m.
______________________________________________________

THE WINE CORNER
Armani Pinot Grigio Friuli. $13.99. Available at Total Wine & More, Eatontown.
Top 15 Wines of Summer. #9


Italy- Perfect example of a Pinot Grigio wine. Flavors of pear and apple with a hint of toasted almond and peach abound on the palate. This wine has a crisp acidity and a smooth and pleasant finish. A perfect aperitif wine and a Friulan favorite with pasta in chicken sauce.
________________________________

CRUMBL COOKIES TO OPEN IN BRICK
By Nicole Murray, 94.3 The Point

If you are currently on a Summer diet, I am going to warn you that you
might not be by the time you finish reading this.

A sweet-filled chain is expanding like wild fire in New Jersey and it is not difficult to see why.

Have you ever heard of Crumbl Cookies?

They are an up and coming bakery who specializes in the obvious - cookies - as well as homemade ice cream.

According to APP.com, they are known for their, "rotating menu of cookies and its staple: a warm chocolate chip cookie. Ever week, Crumbl rolls out five specialty flavors with names such as Lemon Glaze, Molten Lava, Churro, Chocolate Potato Chip and Cinnamon Fry Bread."

They have a massive following on social media so you can also get to know them on their Instagram or Tiktok. Crumbl Cookies offers curbside pickup, delivery, catering, gifts and can ship your order depending on where you are located.

Who knew cheating on a diet could be so easy?

Well we have a new location on the way! No, I am not talking about the new Crumbl Cookies set to open at 2136 Route 35 in Holmdel on May 20th. Jimmy G. already told you about this opening.

This new opening will come in Ocean County and the hope is that they can open for business by the end of this year!

But more on this in a second....

Real quick, let's take a look at some of Crumbl's classic, most popular flavors that you should try at least once:
Milk Chocolate Chip
The classic - you can't go wrong. Thick, soft and packed with milk chocolate chips.
Salted Caramel Cheesecake
A three-layer stack of flavors including graham cracker, cheesecake frosting, gooey caramel, and a touch of sea salt.
Chocolate Potato Chip
A savory cookie filled with semi-sweet chocolate chunks and toasted coconut rolled in crushed potato chips and pretzels.
Pecan Pie
Just like the iconic pie—a buttery sugar cookie with sparkly brown sugar and freshly-toasted pecan pie filling.
Peanut Butter Bar
A chunky peanut butter oatmeal cookie smothered with rich chocolate fudge frosting.

Crumbl Cookies already has bakeries in Ocean Township, Englewood and Clark along with Holmdel which will be opening on May 20th. Their newest location is set to open in Brick and according to APP.com, the owners say, "the new spot may open around August or September," of this year.
This cookie heaven will be built in Brick Plaza and owners Darrel and Karen Doucette of Manalapan say that construction is about to get started!
According to APP.com, they are talking about opening at least three more bakeries in New Jersey but we don't know where just yet.

READ ABOUT THEIR ICE CREAM
__________________________________________________

FIND YOUR BEST WEEKEND...HARBORVIEW HOTEL
At the eastern end of the Island, perched on a bluff overlooking the Lighthouse and Edgartown Harbor, the Harbor View Hotel opened in 1891 and remains the island's premier full service hotel. While boasting all the modern amenities you would expect, it still retains the charm and elegance of days gone by. A wonderful wrap-around veranda with rocking ch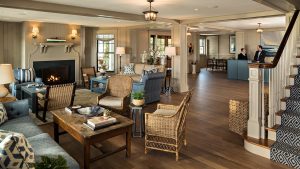 airs is a great place to sit and read or just watch the boats go by on the harbor. This is the best view on the Island for any accommodation.
New owners took possession at the end of 2006 and have been busy making changes and upgrades. The lobby has been brightened and freshened, the exterior has been renovated and many of the rooms have been refurbished.
The grounds are beautifully and meticulously landscaped, awash with flowers and bushes and trees. Behind the hotel there's a heated pool surrounded by a brick patio and wonderful gardens. Food and beverage service is offered around the pool and if you feel like you need some exercise, there are lighted tennis courts just a few steps away. READ MORE
______________________________________________________
THIS 'N THAT
Help us to raise money for Second Chance NJ, a non profit that trains and places previously incarcerated people in the hospitality business. We are presenting Tacos & Tequila on Sunday, June 26th from 1-4pm, outside, under a tent at Reef & Barrel in Manasquan. Enjoy tequila drinks and tastings, delicious tacos and live music. It's a great cause to give people a "second chance". Tickets here.
Weekly Food Special at Scarborough Fair; Mixed Grill, Petite Filet Mignon, Dual Rack of Lamb, Sliced Pork Loin with Heirloom Tomato and Green Chickpea Risotto, Spinach and Baby Carrots, Garlic and Herb Butter Sauce.

Local's Mid-Week Special at Moonstruck. 3 courses. $35

_________________________________________________
APRIL MACIE HEADLINES AT UNCLE VINNIE'S THIS WEEKEND
April Macie was a finalist on NBC's "Last Comic Standing" in 2006, has
appeared on E! Entertainment, Sirius and XM Radio, Access Hollywood, Talk Soup, and HLN. April has appeared on the Howard Stern show where in 2008 she was voted the "Funniest and Hottest" comedian in America. She is also a regular guest on the Bob and Tom radio show and has toured with the Bob & Tom All-Stars. April has appeared on Showtime's I Am Comic, Vegas Is My Oyster, Snoop Dogg's: Bad Girls of Comedy, and was the host of the AVN Awards. April has also appeared on Comedy Underground with Dave Attell on Comedy Central and Jenny McCarthy's Dirty Sexy Funny on A&E. She also gave a TEDx talk on turning pain into humor. Currently, April travels internationally as a headlining stand-up comedian.
_______________________________________________________
UPCOMING EVENTS
May 11-12 - Dante Nero at Uncle Vinnie's Comedy Club
May 13-14 - April Macie at Uncle Vinnie's Comedy Club
May 7-22 - Into the Woods- Algonquin Theater
May 18 - Eric McMahon at Uncle Vinnie's Comedy Club
May 20-21 - Robert Kelly at Uncle Vinnie's Comedy Club
May 22 - Music from the Americas - Garden State Philharmonic - Spring Lake Theater
May 25-25 - Eric Tartaglione at Uncle Vinnie's Comedy Club
May 27 - ORS Fundraiser at Uncle Vinnie's Comedy Club
May 28 - Eric Tartaglione at Uncle Vinnie's Comedy Club
June 9 - Broadway Boardwalk Bash at the Algonquin Theater
June 9 - July 10 - The Pin-Up Girls at NJ Repertory Company Theater
June 16 - Common Ground Grief Center Clambake
June 26 - Tacos & Tequila - A Fund Raiser
July 7 - Beauty and the Beast - Spring lake Theater
July 16-31 - Mary Poppins - Algonquin Theater
Aug 4 - 28 - The Hummingbirds at NJ Repertory Company Theater
August 12-21 - The Who's Tommy - Algonquin Theater
August 18 - Gypsy - Spring Lake Theater
October 14-23 - Man of La Mancha - Algonquin Theater
October 14 - The Spongebob Musical - Spring Lake Theater
December 1 - Scrooge - Spring Lake Theater
December 3-18 - A Christmas Story - Algonquin Theater
Count Basie Schedule
PNC Arts Center Schedule
Stone Pony
Schedule
---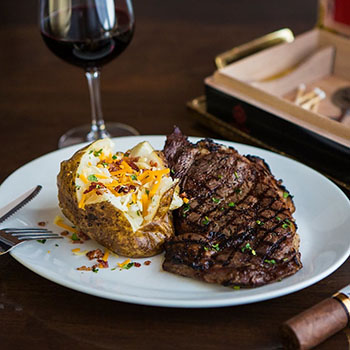 FOOD & DRINK DEALS
At any given time you may be looking to see who has deals on food, drink and entertainment. Maybe it's a Tuesday night and you want to see who is offering a promotion. Look no further. We've assembled a list of what the Jersey Shore has to offer. Click here
---

ENTERTAINMENT
Thursday
DJ Funsize at Joe's Surf Shack
Dante Nero at Uncle Vinnie's Comedy Club. See his You Tube.
Live music at Drifthouse by David Burke
Karaoke at Crab's Claw
Spare Parts at Bar A

Friday
Bob O'Connell 5-9 pm outside, Blues Collar Band 8-12 at Crab's Claw
Eddie Testa Band at Bar A
Nicole Curtis, then Billy Hector at Bum Rogers
Hunter Hayes & Ray at Fratello's
DJ Bluiz at Joe's Surf Shack
April Macie at Uncle Vinnie's Comedy Club.
Live music at Drifthouse by David Burke

Saturday
TRAMPS LIKE US – The Nations #1 Bruce Springsteen Tribute – Welcome Spring-Nuts at Bar A
Spare Parts at Reef & Barrel
Outside TBD, Rich Meyers 8-12 at Crab's Claw Inn
DJ Funsize and MC Joe at Joe's Surf Shack
Wilson & Friends at Bum Rogers
April Macie at Uncle Vinnie's Comedy Club.

Sunday
DJ Rob Busch at Joe's Surf Shack
Bob O'Connell 5-9pm at Crab's Claw
Jay Robinson Duo and The Brofessionals alternating every Sunday at Bum Rogers
_______________________________________________________

SPRING CLEAN-UP SPECIAL...
SPRING SPECIAL. 3 hours for the price of 2. Get a free hour of work for your Spring Clean-up.

Flynn Property Services can perform a variety of chores around your house. Here is just a partial list of the things we can do for you:

Ceiling Fan Installation
Doorbell Installation
Drywall Repair
Fix Light Switch
Furniture Assembly
Furniture Moving
General Cleaning
Hanging Curtains and Blinds
Hang Pictures
Home Repairs
Packing and Unpacking
Painting
Shelf Mounting
TV Mounting
Yard Work

Call Ryan Flynn at 732.245.7706
______________________________________________________

RESTAURANT/SPONSOR LINKS
Bar Anticipation - Lake Como
Bum Rogers Crabhouse - Seaside Park
Crab's Claw Inn - Lavallette
Cross & Orange - Asbury Park
Drifthouse By David Burke - Sea Bright
Fratello's - Sea Girt
Jersey Shore BBQ - Point Pleasant and Belmar
Joe Leone's - Point Pleasant
Joe's Surf Shack - Lake Como
Moonstruck - Asbury Park
New Door - Sarasota, Florida
Prime 13 - Point Pleasant
Red Horse by David Burke - Rumson
Reef & Barrel - Manasquan
Rella's Tavern & Cafe - Brielle
Salt Creek Grille - Rumson
Scarborough Fair - Sea Girt
Shipwreck Grill - Brielle
Squan Tavern - Manasquan
The Salty Whale - Manasquan
---
SPONSORS