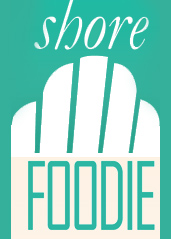 RED HORSE TO HOST ASIAN TASTING EVENT
Celebrity Chef David Burke and Red Horse by David Burke in Rumson are hosting a 12 course Asian Appetizer Tasting Dinner on July 27th from 6:30-8:30pm. The event will take place in the newly opened Sushi Loft at Red Horse. Tickets are $100. Tax, gratuity and beverages are extra. Click here for tickets.
Red Horse is a modern steakhouse and sushi bar, created by David Burke in the space previously occupied by Fromagerie in Rumson. Acknowledged as a leading pioneer in American cooking, Burke, a New Jersey native, is also recognized internationally for his revolutionary techniques, exceptional skills, successful restaurant empire and his many TV appearances. In the parlance of today's celebrity driven culture, he is a rock star of the culinary world.
---
MEMORABLE MEALS
This past weekend, we spent in the City, the first time since November 2020, and it was wonderful. We started our weekend at a delightful new find, Buvette on Grove Street in the West Village. This
charming French bistro has outposts in Paris, London and Tokyo. It des
cri
bes itself as "Part restaurant, part bar, part café, Buvette combines the elegance of an old world café with the casual nature of a neighborhood eatery. It is a light filled space for an early morning espresso or a long lunch of shared dishes, even a spot for a late night digestif."
Tin ceilings, brick walls, a marble bar and copper pots strewn about create the ambiance of a neighborhood cafe in Paris. There is a small garden in the rear and a large "communal table" in a separate room. Drinks are made with fresh squeezed juices (the watermelon cocktail was perfect on this hot summer day), the wine list is fantastic and the food delicious and much of it is locally sourced. I enjoyed a Jambon Cru, eggs, prosciutto and shaved parmesan, others had a Croque Monsieur and a Croque Madame. The fries were to die for.

The only downside is that they do not take reservations, so you may find yourself on a line outside....but it is worth it.
---
FIND YOUR BEST WEEKEND - ROYAL PALMS
Located at the base of the Camelback Mountains, The Royal Palms Resort & Spa is truly an oasis
in every sense of the word. There is a sense of tranquility here that you will find in few other places. The sprawling hacienda style estate is meticulously manicured and has wonderful meandering pathways between buildings and around courtyards and fountains. Throughout the property there are intimate little nooks, some with fountains, some with fireplaces that are perfect for reading or quiet conversation. The lush gardens release intoxicating scents of citrus, eucalyptus and sage.
Built originally in the late 1920's as a private retreat for a couple from New York, it first became an inn in 1948 and after passing through many hands over the years, it was purchased by an Arizona businessman in 1995 who set about restoring the property to its original glory. READ MORE
---
THIS 'N THAT
Bar A Summer Stage Dance Party is BACK on 9/4/21!!
Micro Wrestling is BACK at Headliner Oasis. Join them Thursday July
22nd!
Cheese Drop at Joe Leone's! Double Creme Brie – Imported from France this Double Creme Brie is buttery, slightly earthy and soft ripened. Bake and top with your favorite Jam for for a gooey and dippable summer snack! Pair It: Sparkling Wine, Champagne

Monday Night Lobster Night at Shipwreck Grill. 1.5 lb. Steamed, $35. 1.5 lb Broiled $35 1.5 lb Stuffed $40. All served With Roasted Potatoes And Corn On The Cob.
Big News from Reef & Barrel. The Michael Allman band makes their long-awaited return to the Reef for an incredibly exciting show on July 31st. A night of classic Allman brothers hits and so much more. Get your tickets
while they last. Limited capacity/tickets available! Tickets here.

Insalata Caprese with Jersey Tomatoes at Moonstruck. Summer on a plate!

Have you tried the new sushi menu at Salt Creek Grille?

Check out the Prime 13 Catering Menu from $37.95pp.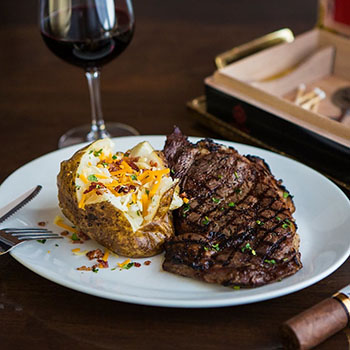 FOOD & DRINK DEALS
At any given time you may be looking to see who has deals on food, drink and entertainment. Maybe it's a Tuesday night and you want to see who is offering a promotion. Look no further. We've assembled a list of what the Jersey Shore has to offer. Click here
---
ENTERTAINMENT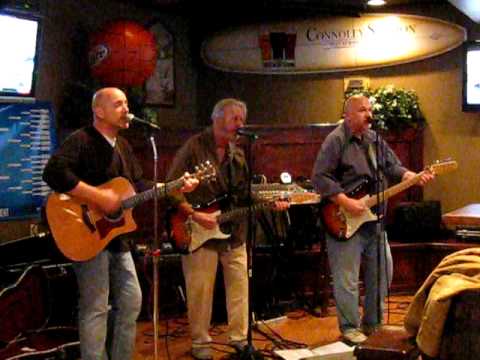 Monday
Turnpike Mike at Reef & Barrel
Ernie & Vince at Crab's Claw
Who Brought the Duo and DJ Proud at Bar A
Monday Funday at Headliner Oasis with Julian Cruz
Ned Ryerson Happy Hour, Rich Meyer 8pm at Bum Rogers.
Tuesday
Rich & Chad at Drifthouse by David Burke
Rich Meyers and Gary Schaefer at Crab's Claw
"Beat the Clock" with DJ Kirk Lopez and DJ Proud at Bar A
Tequila Tuesday with DJ Funsize at Headliner Oasis, $5 Tequila + $3 Bud Light
Larry Alter Happy Hour, Blues Collar Band 8pm at Bum Rogers
Wednesday
Country Happy Hour, Outdoor Line Dancing and the SemiBros at Bar Anticipation
Rich & Chad at Drifthouse by David Burke
Slow Kids at Play and Billy Brennan at Crab's Claw
Who Brought the Dog at Headliner Oasis
Garden Party outside at Scarborough Fair - Every Wednesday. Live music and drink specials.
Trane Stevens Happy Hour, DJ Shoobs and Vitaman 8pm at Bum Rogers
---
FOODIE TRIVIA
Last week's question was: The word "brunch" was first used in a publication in 1895. What was it called and who was the author? The answer is: The publication was Hunter's Weekly and the author was Guy Beringer. The winner was Margaret Finter.


This week be the 3rd person to answer our question correctly and win a $25 Gift Card to our Featured Restaurant.

The question is: Thomas Jefferson was a big fan of European wines, but he was particularly fond of what Bordeaux wine?

Our Featured Restaurant is Drifthouse by David Burke, Sea Bright
______________________________________________________
RESTAURANT/SPONSOR LINKS
Bar Anticipation - Lake Como
Bum Rogers Crabhouse - Seaside Park
Chop Box - Multiple
Crab's Claw Inn - Lavallette
Cross & Orange - Asbury Park
Drifthouse By David Burke - Sea Bright
Fratello's - Sea Girt
Headliner Oasis - Neptune
Jersey Shore BBQ - Point Pleasant and Belmar
Joe Leone's - Point Pleasant
Joe's Surf Shack - Belmar
Moonstruck - Asbury Park
New Door - Sarasota, Florida
Prime 13 - Point Pleasant
Red Horse - Rumson
Reef & Barrel - Manasquan
Rella's Tavern & Cafe - Brielle
Salt Creek Grille - Rumson
Scarborough Fair - Sea Girt
Shipwreck Grill - Brielle
Squan Tavern - Manasquan
The Salty Whale - Manasquan
______________________________________________________
SPONSORS