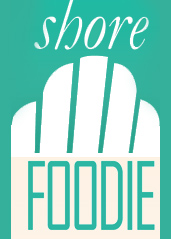 HAPPY HOUR AT THE SALTY WHALE
Here's the perfect way to end your day at The Salty Whale's Happy Hour
Food Specials
$10 Pulled Pork Flatbread. Cauliflower Crust, Shredded Cheese, Pulled Pork
$10 Dipping Trio. Chili, Queso, Salsa
$6 Bavarian Pretzel. Beer Cheese
$8 Buffalo Chicken Taquitos. Chipotle Aioli, Queso Dip
$13 Mussels. Beer Butter, Crostini
$5 Bar Pie. Traditional House Pie
Drink Specials
$3 Domestic Drafts. Miller Lite, Coors Light, Yuengling, PBR
$5 House Wines. Sauvignon Blanc, Pinot Noir, Draft Prosecco
$5 House Mixers. Well Liquor with Choice Mixer
$5 White Claw. Mango or Black Cherry
$7 Craft Draft. Hackensack, Allagash, Cape May, Icarus, Kane, Sam Adams
$7 Tito's. With Choice Mixer
$7 Specialty Cocktails. Spicy Margarita, Sangria, Seasonal Specialty
___________________________________________________
IS BAD POSTURE CAUSING YOUR HEADACHES?
A headache can ruin your day even if you only get them occasionally. Among the many reasons for having headaches, bad posture is one of the most
common causes.
Causes of Bad Posture and Related Headaches

 Muscle Tension and Weakness: Your body posture can be affected when a certain group of muscles in your body is weak or tense. This causes pain in certain areas of your body and can lead to migraines and headaches. Muscle tension develops when you have been holding a certain position for a long time or when you perform routine tasks in a way that uses your muscles unequally.
 Technology Devices: Using a tablet or a cell phone, sitting at a computer all day, and operating several devices at once can gradually take your body out of alignment. You may develop pain around your neck and shoulders when you text incessantly because of too much flexion or bending forward for too long. This causes pain and can lead to headaches.
 Injury: Muscles can spasm after an injury as a way of protecting the affected area. Although muscle spasms can stabilize the vulnerable area for while, it limits your movements causing pain. When this continues for a prolonged period, they create an imbalance between the muscles that are working normally and those that are guarding the injury and lead to bad posture.
 Daily Habits/Work Routine: You can abandon good posture because of your daily routine as your body tries to find other ways to accommodate tension, weakness, and imbalance between muscle groups. Your body may be forced to alternate in these situations but your patterns of muscle contraction and stretch will operate less efficiently.

How it Causes Your Headaches: Your head is connected to your cervical spine (neck). Ligaments, muscles, tendons, and receptors that keep the head in a healthy position during stillness or motion balance the head. The tissues surrounding the joints in the neck and head can become tight, weak, or unstable during injuries and accidents. Bad posture that causes headaches
comes from poor alignment or forward head posture. Forward Head Posture can be illustrated by the head moving forward in a way like it is jutting out from the body. Bad posture exerts a lot of pressure on the head and neck anatomy, leading to serious migraines and headaches over time. It affects the muscles that are attached to the back of the neck and skull (suboccipital muscles) shorten, while the ones at the front of the neck lengthen and that causes headaches

What You Can Do About It: READ MORE
______________________________________________________
FIND YOUR BEST WEEKEND - CHARLOTTESVILLE
Nestled in the shadows of the Blue Ridge Mountains, Charlottesville, Virginia
is a largely undiscovered destination for weekend travel, yet offers everything you would want for an enjoyable getaway; great accommodations and dining and plenty of interesting things to do. Charlottesville is best known as the home of the University of Virginia and Thomas Jefferson's beloved Monticello and while a visit to Monticello is worth the trip alone, Charlottesville is so much more than just that.
Two other presidents, Madison and Monroe had homes here that are major tourist attractions and this city of 45,000 residents has a vibrant music scene, wonderful art galleries, ACC college sports, nationally recognized wineries, terrific shops and cafes in a Downtown Pedestrian Mall, great golf courses and a host of other indoor and outdoor recreational activities. READ MORE
______________________________________________________
LOOKING FOR A SUMMER RENTAL?
Courtesy of Stacy Vetrini, Crossroads Realty. svetrini@crnj.com
Summer time is coming.. Would you like to be close to Point Pleasant Beaches? Night time activities, restaurants, bars and unbelievable sunsets??
This Rental is in the heart and soul of Point Pleasant Beach. Walking Distance to Shrimp Box, Patio Bar, Shore Fresh Restaurant and so much more,- This 3 bedroom 2 bath is ready for you to rent. 62 Inlet Drive, A Point Pleasant Beach, NJ 08742. 3 beds 2 baths. $3,500 per week. See more info here.
Call Stacy to see this house. 732.773.7914
---
SPRING JERSEY SHORE RESTAURANT WEEK EVENTS
Here's some great events to look forward to in the next month:


April 16 - "The Great Jersey Shore Burger Contest" at Bar A
April 21 - "The Chefs Invitational" at Spring Lake Manor
April 23 - "Bourbon, Bacon & Blues" at Spring Lake Manor
_________________________________

THIS 'N THAT
Counting down the days until The Second St. Patrick's "Parade" Party at Crab's Claw Inn. We will be celebrating Saturday April 2 with live music
from @thesnakesband and The Mangos. Our Irish Menu will once again be available for the festivities.

French Toast Tacos drizzled w/ Marshmallow Fluff, Nutella, Mixed Berry Compote (perfect for table sharing). Grab the crew and get your brunch on with us at Cross & Orange. Open Saturdays & Sundays @ 10am.
Bottomless Mimosas and Bloody Marys to start the day.

Come get your Sloppy Joe for lunch at Jersey Shore BBQ. Also, Thursdays is kids eat free! Get a complimentary kids meal with any adult regular menu item.

Handmade Pierogi are available NOW in all Joe Leone's stores! $20/dozen, 100% of proceeds go to Ukraine relief efforts. A heartfelt thank you to all of our volunteers, we couldn't have made the volume we did without your helping hands! – JL . (Available while supplies last)

Joe's Surf Shack's breakfast burrito = your hangover cure. Wipe off the drool and recharge with some Brunch & Bloodys, 11am on Saturdays & Sundays.

Scarborough Fair's Easter Menu is now available! Check it out here and make a reservation today!!

SQUAN TAVERN
Did you know that there's 3 ways to get to our online ordering site?
1…download Squan Tavern app on the App Store
2…click "order online" on Squan Tavern website
3….search Squan Tavern on ChowNow.com.
Chow now securely stores your cc info which makes delivery much easier than calling us. Give it a shot and let us know your feedback.

Take a look at the Early Bird Dinners and the weekend Lunch Menus at Fratello's
_______________________________________________________
UPCOMING EVENTS
March 28 - Cigar Bourbon/Scotch Dinner at Prime 13.
March 30-31 - Mike Cannon - Uncle Vinnie's Comedy Club
April 1-10 - Cinderella - Algonquin Theater
April 1-3, 8-10 - Pirates of Penzance - Spring Lake Theater
April 2 - Mozart, Beethoven and More - Garden State Philharmonic - Spring Lake Theater
April 16 - "The Great Jersey Shore Burger Contest" a Jersey Shore Restaurant Week Event.
April 21 - The Chef's Invitational - a Jersey Shore Restaurant Week Event.
April 23 - "Bourbon, Bacon & Blues - a Jersey Shore Restaurant Week Event.
April 24 - Grand Opera - Algonquin Theater
May 7-22 - Into the Woods- Algonquin Theater
May 22 - Music from the Americas - Garden State Philharmonic - Spring Lake Theater
June 9 - Broadway Boardwalk Bash at the Algonquin Theater
July 16-31 - Mary Poppins at the Algonquin Theater
_______________________________________________________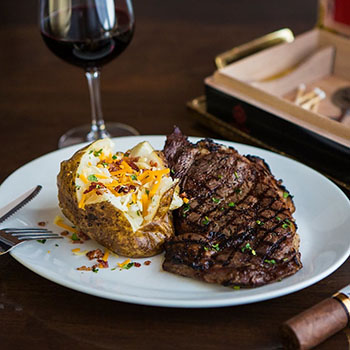 FOOD & DRINK DEALS
At any given time you may be looking to see who has deals on food, drink and entertainment. Maybe it's a Tuesday night and you want to see who is offering a promotion. Look no further. We've assembled a list of what the Jersey Shore has to offer. Click here
---
ENTERTAINMENT
Monday
Turnpike Mike at Reef & Barrel
Tuesday
Rich & Chad at Drifthouse by David Burke
"Beat the Clock" with DJ Proud at Bar A
Blues Collar Band 8pm at Bum Rogers
Wednesday
Country Happy Hour with DJ Chris, Line Dancing, then After the Reign at Bar A
Joey & Frank at Drifthouse by David Burke
Bingo at Crab's Claw Inn
Mike Cannon at Uncle Vinny's Comedy Club. See him on YouTube.
---
TAKING CARE OF YOUR HOME
Flynn Property Services can perform a variety of chores around your house. Here is just a partial list of the things we can do for you:

Ceiling Fan Installation
Doorbell Installation
Drywall Repair
Fix Light Switch
Furniture Assembly
Furniture Moving
General Cleaning
Hanging Curtains and Blinds
Hang Pictures
Home Repairs
Packing and Unpacking
Painting
Shelf Mounting
Spring Cleaning
TV Mounting
Yard Work

Call Ryan Flynn at 732.245.7706
______________________________________________________
RESTAURANT/SPONSOR LINKS
Bar Anticipation - Lake Como
Bum Rogers Crabhouse - Seaside Park
Chop Box - Multiple
Crab's Claw Inn - Lavallette
Cross & Orange - Asbury Park
Drifthouse By David Burke - Sea Bright
Fratello's - Sea Girt
Jersey Shore BBQ - Point Pleasant and Belmar
Joe Leone's - Point Pleasant
Joe's Surf Shack - Belmar
New Door - Sarasota, Florida
Prime 13 - Point Pleasant
Red Horse by David Burke - Rumson
Reef & Barrel - Manasquan
Rella's Tavern & Cafe - Brielle
Salt Creek Grille - Rumson
Scarborough Fair - Sea Girt
Shipwreck Grill - Brielle
Squan Tavern - Manasquan
The Salty Whale - Manasquan
______________________________________________________
SPONSORS