IT'S LABOR DAY WEEKEND!
It's Labor Day Weekend and there's lots going on:
Tonight: The Snakes inside, Bob O'Connell outside at Crab's Claw
DJ Funsize 9pm at Joe's Surf Shack
Gab & Fran at The Salty Whale
Karaoke with DJ Manny at Bum Rogers
Laylow Jones 6:30pm, Jake & Dan Duo 8pm at Bar A
Friday: Trane Stevens inside, Jeff Doubleday outside at Crab's Claw
Enjoy 6pm DJ Kaos 9pm at Reef & Barrel
DJ Funsize 9pm at Joe's Surf Shack
The Nerds then DJ Mike Nice and The Empire at 9pm at Bar A
Laura 5-9, DJ Dave 9pm The Salty Whale
Blues Collar Band at Bum Rogers
Rich & Chad at Drifthouse by David Burke
Cosmic Jerry Band at Headliner Oasis
Saturday: The Mangoes inside, Bob O'Connell outside at Crab's Claw
Billy Lawlor with Roger Taylor 6pm, DJ Kaos 9pm at Reef & Barrel
DJ Hova 1pm, DJ Nie 9pm at Joe's Surf Shack
Summer Stage Dance Party is back with Bacardi Ardi and Z100, also DJ Billy Reybert, DJ Illegal and DJ Vito G at Bar A
Tom Vincent 8pm The Salty Whale
Thomas Gold Noon, Bingo Players present Bingo Beach 8pm at Headliner Oasis
Rock Bottom at Bum Rogers
Sunday: Matt Noffsiner inside, Twin Douglas outside at Crab's Claw
Enjoy 5pm, DJ Kaos 9pm at Reef & Barrel
DJ Johnny The Party 2pm-close at Joe's Surf Shack
Two Johns 2-5pm, The Nines 5-9pm The Salty Whale
Once Upon a Time in Jersey at Headliner Oasis
The Annual Shorelife Sunday Season Finale at Headliner Oasis
Eddie Testa Band at Bum Rogers
The Karl Malones Trio 3pm, Big Bang Baby 9pm at Bar A
Monday: Blue Collar Duo inside, Mike Vesell outside at Crab's Claw
Who Brought the Duo and DJ Proud at Bar A
Monday Funday with Julian Cruz at Headliner Oasis

Please note: There will be no email on Monday. We are taking the day off!
____________________

THE WINE CORNER
2016 Aperture Red Blend. $39.76. Available at Spirit of '76 Manasquan
Creating the Aperture Red Blend is one of winemaker Jesse Katz's favorite times to engage his creativity and allow the different vineyard lots to guide him. The 2016 blend,Leading with 52% cabernet and supported by 30% merlot, 11% malbec and 7% cabernet franc, beautifully demonstrates a focused tension between the fruit's expansive power and nuanced elegance.
Wine Spectator: 91 Points
Wine Enthusiast: 91 Points
James Suckling: 90 Points
___________________________________

MCANN'S - NOT YOUR AVERAGE PUB
A year ago, new folks took over the food and drink concession at the Spring Meadow Golf Club and they've transformed it from a place you ate at if you were playing golf to a place you go to because it's fun and the food is very good.
There's live music just about every night (Turnpike Mike on Tuesdays), outdoor seating and a great new outside bar.

What really sets it apart though, is the food. Chef Mike has created a delicious menu that is carefully prepared with fresh ingredients and made from scratch. Chicken Fingers were not the usual "from a box" type, but hand made. Fries were crisp and fresh. Other homemade menu items include Meatloaf with Mushroom Gravy, Braised Short Ribs with a Red Wine Demi and Horseradish ream, Brown Butter Cod, Shrimp & Grits with Blackened Shrimp, Andouille Sausage and White Cheddar Grits and Ahi Tuna with Wasabi Mashed and Thai Peanut Sauce

HAPPY HOUR -
Tuesday-Thursday
2PM – 4PM
Friday-Saturday
10-10:30
$5 Food Menu
$3 Miller Lite
$1.50 Off All Drinks and Wine

Spring Meadow Golf Club
4185 Atlantic Ave
Wall, NJ 07719

__________________________________________________

THINKING OF A FLORIDA RETREAT?
If you have been thinking about finding your dream home in beautiful Florida, please allow me to conduct a private search based upon your Dream. I specialize in exclusive concierge services for a limited number of clients. By limiting the number of clients I represent, I am able to do extensive research to find your perfect home.

My clients are either looking for a primary residence, vacation home or investment property. In either case my commitment to extensive research is the same.

Sarasota is called the "Jewel of Florida's West Coast". # 1 Beach in the US – Siesta Key, Marie Selby Botanical Gardens, The Ringling Museum, Van Wezel Performing Arts Hall, Symphony, Opera, Ballet and a thriving art community.
Enjoy year-round Golf, Fishing, Kayaking, Boating, Swimming, Tennis, Biking, etc.
No State Income Tax – Low Property Tax. Safe Communities
Please contact me for a no cost private consultation.
Charles Wines Licensed Realtor©
WWW.CHARLESEWINES.COM
CharlesWines@newdoorre.com
941-221-1359
Florida West Coast Specialist. Sarasota - "The Jewel of the West Coast"
______________________________________________
THIS 'N THAT
Soup is back at Joe Leone's
Monday: Tomato Basil
Tuesday: Minestrone Genovese
Wednesday: Ribollita
Thursday: Chickarina
Friday: lentil
Saturday: Italian Wedding
Sunday: Beef Barley

Scarborough Fair Wine Dinner has been moved to October 17th. Tickets
Ending Summer with a
with the biggest show of the year; Brian Kirk & The Jirks September 11th Anniversary, Tribute To America Show @ The Reef. TICKETS

Half-price wing night has arrived at Jersey Shore BBQ Point! Every Tuesday 5-9 pm, get our award-winning wing with your choice of sauce—for 1/2 price. Starting TONIGHT
BUT WAIT—THERE'S MORE…..
Monday: NIGHT - 2 LG OG pies for $20
Tuesday: WING NIGHT - 1/2 price wings
Wednesday: RIB NIGHT - 1/2 rack plus two sides for $15
All specials are DINE IN/DINNER ONLY and exclusive to JSBBQ Point. Stop on in and get your Q on today!

Cross & Orange is hosting an incredible event in support of Big Brothers Big Sisters of Coastal & Northern New Jersey.
Join them (or help donate!) for a celebration of togetherness to sustain and expand BBBSCNNJ's one-to-one mentoring programs for local youth.
Thursday, September 30: 630-930PM @ Cross & Orange
-Sip a selection of cocktails, wine, and beer
-Savor delicious hors d'oeuvres
-Vibe with live music by Anthony D'Amato of Remember Jones
-Enjoy exciting live & silent auctions*
-Sponsorship and ad opportunities are available.
Tickets & Donations:
______________________________________________________
UPCOMING EVENTS
September 8 - Cheap Trick - Count Basie Theater
September 11 - Brielle Day
September 11 - Vic Dibitetto - Count Basie Theater
September 13 - Joe Piscopo - Count Basie Theater
September 14 - Nurse Blake - The PTO Comedy Tour - Count Basie Theater
September 17 - Brian Kirk & the Jirks - Born - Count Basie Theater
September 18 - 43rd Festival of the Sea - Point Pleasant
September 24-26 - A Chorus Line - Count Basie Theater
September 26 - Red Bank Guinness Oyster Festival
September 28 - Christopher Cross - Count Basie Theater
September 29 - Master of Illusion - Count Basie Theater
September 30 - Tommy Emmanuel - Count Basie Theater
October 2 - Oh What a Night Rock & Roll - Count Basie Theater
October 3 - Nate Bargatze - Raincheck Tour - Count Basie Theater
October 5 - Pat Benatar + Neil Giraldo - Count Basie Theater
October 15-16, 22-23, 29-30 - Mama Mia - Spring Lake Theater
November 4 - Wine Dinner - Celebrating the "French Chef" Julia Child- A Jersey Shore Restaurant Week Event
November 5-14 - Jersey Shore Restaurant Week
November 7 - Tito's Cocktail Challenge - A Jersey Shore Restaurant Week Event.
November 14 - "Great Pubs of the Jersey Shore." A Jersey Shore Restaurant Week Event.
November 27-Deember 12 - Elf - The Musical. Algonquin Theater. Tickets on sale soon.
December 2-5, 10-12, 17-19 - Scrooge - Spring Lake Theater
December 14 - "It's a Wonderful Life" - Complimentary Showing Sponsored by Shore Foodie.com.

Also see Concerts from the Algonquin, Concerts on the Green and Concerts on the Plaza from Count Basie, the Stone Pony and PNC Arts Center
.
---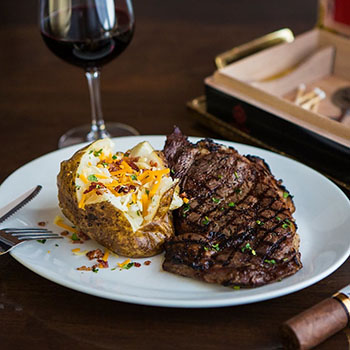 FOOD & DRINK DEALS
At any given time you may be looking to see who has deals on food, drink and entertainment. Maybe it's a Tuesday night and you want to see who is offering a promotion. Look no further. We've assembled a list of what the Jersey Shore has to offer. Click here
---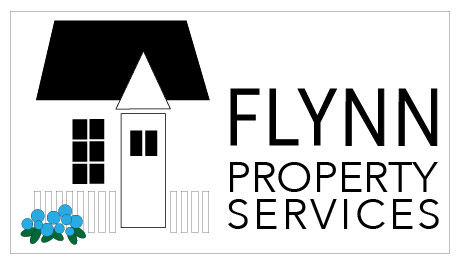 NEED A HANDYMAN?
How many times have you said you wished you had a handyman to fix something you either didn't want to fix or didn't know how to fix? That stubborn kitchen cabinet that refuses to close, the grill handle that popped off, a door that needed new hinges? Ryan Flynn, we call him "Schneider", can fix just about anything and can perform tasks like painting, caulking, grouting, small carpentry and much more. Give him a call at 732.245.7706

---



RESTAURANT/SPONSOR LINKS
Bar Anticipation - Lake Como
Bum Rogers Crabhouse - Seaside Park
Chop Box - Multiple
Crab's Claw Inn - Lavallette
Cross & Orange - Asbury Park
Drifthouse By David Burke - Sea Bright
Fratello's - Sea Girt
Headliner Oasis - Neptune
Jersey Shore BBQ - Point Pleasant and Belmar
Joe Leone's - Point Pleasant
Joe's Surf Shack - Belmar
Moonstruck - Asbury Park
New Door - Sarasota, Florida
Prime 13 - Point Pleasant
Red Horse by David Burke - Rumson
Reef & Barrel - Manasquan
Rella's Tavern & Cafe - Brielle
Salt Creek Grille - Rumson
Scarborough Fair - Sea Girt
Shipwreck Grill - Brielle
Squan Tavern - Manasquan
The Salty Whale - Manasquan
---
SPONSORS