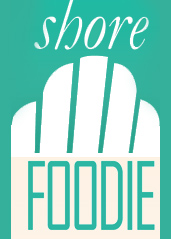 MIKE'S CRUMB CAKE FACTORY
I had heard rumblings about this place but hadn't had a chance to stop in until last week. I can only tell you this, they should change the name to Crack Crumb Cake Factory because they are that good. Addicting as they say. The shop has two locations, 871 West Park Ave in Ocean and 1949 Rt 88 in Brick. The Brick store is a small shop in a somewhat nondescript shopping center. It is cash only.

Now this is going to be hard to believe but they make 50 types of crumb cake....yes, 50. Not all of them every day, but I am sure you could call ahead if there was something particular you wanted.

Here's just a sampling of what they offer: traditional crumb cake, cinnamon swirl, blueberry, apple, chocolate chip, red velvet, pumpkin spice, apple walnut, butter pecan, black forest, toasted coconut, cherry almond and the list goes on. Here's the full menu.

Mike Gingrich, owner/operator seems to be a good guy because his Facebook page is full of organizations thanking him for his donations.

Call ahead and see what's on the menu. 732.475.6140. Opens 9am.
---
MOLLY BOARDS
This is one of those great stories of resilience that has come out of the pandemic. Molly Kastner was a successful trainer for the Paul Mitchell Hair Salon Company who lost her job because of the pandemic.
She was sitting around with her brother having a glass of wine and snacking on a charcuterie board she had made up and brought along.
Her brother pointed out that her board was so creative, she should start selling it to others. The more wine they drank the better the idea sounded. That was the start of Molly Boards, a custom charcuterie company. Another friend who excelled in woodworking and also lost his job, became her source for her "boards". Another meeting with the owners of FullBlue, a revolutionary grower of blueberries, led to a collaboration that generated Molly Boards' amazing blueberry jams. Funny how things happen.

Molly Boards can produce everything from a small hostess gift size Board to a 10ft display for a party. Prices range from $12-$125+ depending on how many you will be serving. Delivery is next day in most cases. She can even make gluten free and vegan boards.

The Boards are a work of art, so pleasing to the eye that you almost don't want to disturb it and start eating. Try it for your next party.
908.330.5659
mollykastner@gmail.com
---
FIND YOUR BEST WEEKEND - BELLMOOR INN - REHOBOTH, DELAWARE
There is something oddly romantic about a nearly deserted beach town in the winter. In season,
Rehoboth Beach, Delaware is a bustling seaside resort overflowing with vacationers, but off-season, the pace slows and its real charm shows through. Casually browse the shops in town, stroll the isolated beach, enjoy a fireside drink…..just what you need to recharge the batteries.
The Bellmoor Inn is an exquisitely furnished and maintained Inn with immaculate grounds with mature plantings and brick and slate patios.
A waterfall adds a sense of tranquility and I could just imagine a summer day with the gardens all in bloom and a warm morning breeze off the ocean….what a way to start a day.
It is not easy to achieve elegance and comfort at the same time, but the public rooms here hit the mark. They are wonderfully decorated with stylish furniture, antiques, beautiful accessories and artwork and fresh flowers. The lobby, library, sun porch and game room are as nice to relax in as they are to look at. READ MORE
---
THIS 'N THAT
Labor Day weekend is approaching and Chop Box has the answer for your grilling needs. Their Premium Chop Box includes the following. Delivered fresh, never frozen, to your door.
Beef:
Pork:
Chicken:
Drooling over the breakfast flatbread with eggs, cheese, pork roll, and bacon. Bar A for brunch both Saturdays and Sundays!
Have you tried Cross & Orange's Seared Ahi Burger w/ Yuzu Jicama Slaw, & Wasabi Aioli ?

Joe Surf Shack is collaborating with Asbury Park Brewery for a special early Oktoberfest party. Come kick it on September 1st for a variety of specials and your favorite crew.
News from Scarborough Fair: Their first ever Wine Dinner is coming up October 3rd as they team up with the great portfolio of Folio wines to give you an evening you'll never forget. Amazing food paired with amazing wine. Hors D'ouevres and bubbles upon arrival as a "cocktail hour" setting. Followed by a 4 course sit down wine pairing dinner. Cost of the ticket includes tax & gratuity as well as raffle tickets for some giveaways. TICKETS

Also from Scarborough: Come 'Wine Down' on Wednesday's! Discounts on wines by the glass or bottle and no corkage fee if you'd like to bring your own.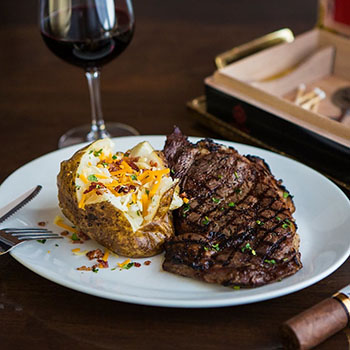 FOOD & DRINK DEALS
At any given time you may be looking to see who has deals on food, drink and entertainment. Maybe it's a Tuesday night and you want to see who is offering a promotion. Look no further. We've assembled a list of what the Jersey Shore has to offer. Click here
---
ENTERTAINMENT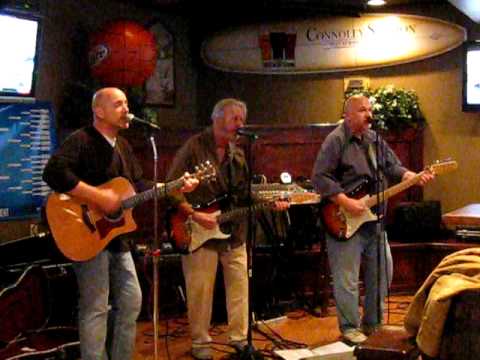 Monday
Turnpike Mike at Reef & Barrel
Blue Collar Duo and Rick K at Crab's Claw
Who Brought the Duo and DJ Proud at Bar A
Monday Funday at Headliner Oasis with Julian Cruz
Ned Ryerson Happy Hour, Rich Meyer 8pm at Bum Rogers.
Tuesday
Rich & Chad at Drifthouse by David Burke
Rich Meyers and Gary Schaefer at Crab's Claw
"Beat the Clock" with DJ Kirk Lopez and DJ Proud at Bar A
Tequila Tuesday with DJ Funsize at Headliner Oasis, $5 Tequila + $3 Bud Light
Larry Alter Happy Hour, Blues Collar Band 8pm at Bum Rogers
Wednesday
Country Happy Hour, Outdoor Line Dancing and the SemiBros at Bar Anticipation
Joey & Frank at Drifthouse by David Burke
Live music at Crab's Claw
Who Brought the Dog at Headliner Oasis
Garden Party outside at Scarborough Fair - Every Wednesday. Live music and drink specials.
Trane Stevens Happy Hour, DJ Shoobs and Vitaman 8pm at Bum Rogers
---
FOODIE TRIVIA
Last week's question was: What is the most widely planted wine grape in the world? The answer: Cabernet Sauvignon. The winner: Lee Chiocchi


This week be the 2nd person to answer our question correctly and win a $25 Gift Card to our Featured Restaurant.

The question is: What restaurant invented Eggs Benedict and Lobster Newberg?

Our Featured Restaurant is Prime 13, Point Pleasant
______________________________________________________
RESTAURANT/SPONSOR LINKS
Bar Anticipation - Lake Como
Bum Rogers Crabhouse - Seaside Park
Chop Box - Multiple
Crab's Claw Inn - Lavallette
Cross & Orange - Asbury Park
Drifthouse By David Burke - Sea Bright
Fratello's - Sea Girt
Headliner Oasis - Neptune
Jersey Shore BBQ - Point Pleasant and Belmar
Joe Leone's - Point Pleasant
Joe's Surf Shack - Belmar
Moonstruck - Asbury Park
New Door - Sarasota, Florida
Prime 13 - Point Pleasant
Red Horse - Rumson
Reef & Barrel - Manasquan
Rella's Tavern & Cafe - Brielle
Salt Creek Grille - Rumson
Scarborough Fair - Sea Girt
Shipwreck Grill - Brielle
Squan Tavern - Manasquan
The Salty Whale - Manasquan
______________________________________________________
SPONSORS