WEEKEND BRUNCH AT B2 BISTRO
There's few things more enjoyable than a good Weekend Brunch and B2 Bistro in Point Pleasant has a great one. Start with one of their delicious Bloody Mary's or the Grapefruit & Rose Mimosa - Grapefruit & Rose Ketel One vodka, pink grapefruit juice and champagne. Be sure to get some coffee...it's French Press and wonderful.
Lots of good menu choices, but the Homemade Corned Beef Hash with poached eggs was to die for, as was the Biscuits and Gravy - cheddar scallion biscuits, sausage gravy, 2 eggs any style and the Shaved Ribeye Sandwich - baguette, melted gruyere, pickled red onion, horseradish cream, fresh cut fries. Well worth the trip...
_______________________________________________________

THE WINE CORNER
2020 Château Clarettes 'Thérapie' Côtes de Provence Rosé. $10.98. Available at Gary's Wine & Marketplace
Appearance: Peachy pink, limpid and shiny Nose: The first nose is spicy and floral with notes of vine peach. Then aromas of white fruits and the freshness of
lemon develop. Palate: Lively and structured attack raised by a beautiful acidity. Beautiful length on the palate, embellished with spicy notes and white fruits. Pairing: Perfect for eating poultry in sauce.
Since Chateau Clarettes has come into the hands of new investors as of 2010, the small estate has doubled down on quality, improving winemaking quality and the vineyards themselves. Though the estate has just hit 100 years of production, this phase of revitalization and emphasis on soil and balance has ushered in a new era of quality wines from the Chateau.
The Chateau Clarettes Rose is Mourvedre dominant, with Cinsault making up the remainder. The grapes are harvest in the small hours of the morning and quickly pressed in order to preserve the red and stone fruit aromatics. A mineral backbone keeps the wine fresh in the mouth and a delight to consume.
Enjoy with paella or summery seafood fare, and with fresh young cheeses.
________________________________

ANDREW DICE CLAY...TONIGHT AT UNCLE VINNIE'S
ANDREW DICE CLAY is proud to be one of America's most controversial and outrageous comics. And it's that persona that has made him a Rock and Roll, Comedy Legend. When he released his debut album, Dice, the parental advisory label simply read "Warning: This album is offensive."
Despite media backlash, Dice's rise to fame was nothing less than meteoric, creating "Dicemania". He became the first comedian to sell out Madison Square Garden two nights in a row, as well as sporting arenas all across the country and was the only performer ever "Banned For Life from MTV."
Dice has released numerous best-selling DVDs (No Apologies and Dice Rules!) and a string of multi-gold and platinum selling CDs (The Day The Laughter Died and Face Down, Ass Up). Dice also starred in several one-hour HBO, pay per view and Showtime stand-up specials including: The Diceman Cometh and Indestructible.
In recent years, Dice's career has experienced a resurgence. In 1992, Dice performed in front of the largest audience ever by a comedian at that time, when he shared the stage with Guns & Roses at the Rose Bowl and most notably for his recurring role on the final season of Entourage, when he starred to great critical acclaim alongside Cate Blanchett and Alec Baldwin in Woody Allen's Blue Jasmine, Martin Scorsese's Vinyl and most recently in the award winning, blockbuster hit, A Star Is Born. His other notable TV credits are The Celebrity Apprentice, where he is proud to have been the first celebrity thrown off the show that season and his Showtime series, for two seasons, called Dice, which was very loosely based on his own life. READ MORE
__________________________________________________

MID-WEEK SPECIAL AT MOONSTRUCK

Wednesday and Thursday nights at Moonstruck, Asbury Park, enjoy their Mid-Week Special Dinner, just $35. Some of this week's choices, Black Bean Soup - Avocado Tomato Salsa, Grilled Pork Tenderloin - Orange Chipolte Glaze, Roast Potatoes, Apple Red Cabbage Slaw, Strawberry Rhubarb Crisp. See the whole menu.
_____________________________________
THIS 'N THAT
Don't forget to vote for your favorite restaurants for the 2022 TASTE Awards by ShoreFoodie.com. Vote here.

Weekly Food Special at Scarborough Fair. Sliced 10 oz Angus Flat Iron Steak, Chimichurri Sauce, ManchegoPotato Croquet, Spring Garden Vegetabl
Medley. Get it this week while supplies last!!

Host your special event at Salt Creek Grille. With a selection of Private Dining spaces, fresh and flavorful cuisine, and an expansive wine menu, we invite you to host events of all kinds. To learn more, visit our website at saltcreekgrille.com

We're still accepting Easter Sunday reservations at Rella's! Call today to claim your seat
Easter Sunday Seatings:
12:00-12:30
2:30-3:00
5:00-5:30

Don't forget the Common Ground Grief Center Clambake coming up in June. this is now their major fundraiser and it's a great event.
_________________________________________________
SPRING JERSEY SHORE RESTAURANT WEEK EVENTS
Here's some great events to look forward to in the next few weeks:


April 16 - "The Great Jersey Shore Burger Contest" at Bar A. THIS SATURDAY
April 21 - "The Chefs Invitational" at Spring Lake Manor
April 23 - "Bourbon, Bacon & Blues" at Spring Lake Manor
___________________________________
UPCOMING EVENTS
---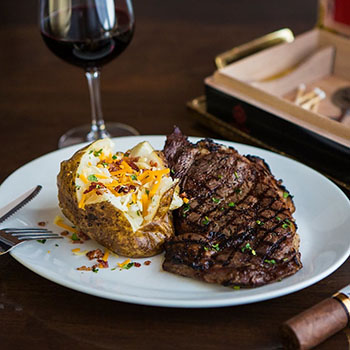 FOOD & DRINK DEALS
At any given time you may be looking to see who has deals on food, drink and entertainment. Maybe it's a Tuesday night and you want to see who is offering a promotion. Look no further. We've assembled a list of what the Jersey Shore has to offer. Click here
---

ENTERTAINMENT
Thursday
DJ Funsize at Joe's Surf Shack
Andrew Dice Clay at Uncle Vinnie's Comedy Club. See his You Tube.
Live music at Drifthouse by David Burke
Karaoke at Crab's Claw
Harmony Project at Bar A

Friday
Joel 4-7pm, Kids at Play 8-12 at Crab's Claw
Pat Roddy Band at Bar A
Groove Sharks at The Salty Whale
Captain Eric 5-8pm, Soul Seduction 9pm at Bum Rogers
Stan Steele at Fratello's
DJ Bluiz at Joe's Surf Shack
Aaron Berg at Uncle Vinnie's Comedy Club. See his You Tube.
Live music at Drifthouse by David Burke

Saturday
Joe Baracata at Bar A
Los Gringos at Reef & Barrel
Rich Meyers at Crab's Claw Inn
Naked Apes Happy Hour Show, then DJ Funsize at Joe's Surf Shack
Run for Cover at Bum Rogers
The ADD Band at The Salty Whale
Aaron Berg at Uncle Vinnie's Comedy Club. See his You Tube.

Sunday
DJ Rob Busch at Joe's Surf Shack
Bob O'Connell at Crab's Claw
_______________________________________________________

TAKE CARE OF YOUR HOME...
Flynn Property Services can perform a variety of chores around your house. Here is just a partial list of the things we can do for you:

Ceiling Fan Installation
Doorbell Installation
Drywall Repair
Fix Light Switch
Furniture Assembly
Furniture Moving
General Cleaning
Hanging Curtains and Blinds
Hang Pictures
Home Repairs
Packing and Unpacking
Painting
Shelf Mounting
TV Mounting
Yard Work

Call Ryan Flynn at 732.245.7706
______________________________________________________

RESTAURANT/SPONSOR LINKS
Bar Anticipation - Lake Como
Bum Rogers Crabhouse - Seaside Park
Chop Box - Multiple
Crab's Claw Inn - Lavallette
Cross & Orange - Asbury Park
Drifthouse By David Burke - Sea Bright
Fratello's - Sea Girt
Jersey Shore BBQ - Point Pleasant and Belmar
Joe Leone's - Point Pleasant
Joe's Surf Shack - Belmar
New Door - Sarasota, Florida
Prime 13 - Point Pleasant
Red Horse by David Burke - Rumson
Reef & Barrel - Manasquan
Rella's Tavern & Cafe - Brielle
Salt Creek Grille - Rumson
Scarborough Fair - Sea Girt
Shipwreck Grill - Brielle
Squan Tavern - Manasquan
The Salty Whale - Manasquan
---
SPONSORS