HAVE YOUR OWN CRABFEST AT BUM ROGERS
If you enjoy fresh crabs, there's no better place than Bum Rogers Crabhouse in Seaside Park. Here's the line-up:
Bum's Famous Garlic Crabs
Fresh crab, de-aproned, smothered in garlic, wine and spices
Jean Lafeet Crabs
Fresh crab with Cajun seasoning with garlic and butter
Crabs Oreganata
Fresh crab with oreganata breadcrumbs
Hot & Spicy Crabs
Large whole crab with Old Bay and beer

All meals served with cirn and red bliss potatoes
_______________________________________________________

THE WINE CORNER
2016 Triacca Valtellina Superiore Sassella. $18.99. Available at Stirling Fine Wines

#80 of TOP 100, Wine Spectator. 91 Points

Sassella is a particularly remarkable site - steep, stony and sun-baked. In the
midst of it is the Paradiso vineyard, a veritable little wine paradise with superbly exposed slopes and a special magic of its own. The Nebbiolo grapes, which ripen here, give this wine a powerful structure. The soft tannins are harmoniously interwoven. Fruit aromas are intense but with great finesse. Sasso means stone, and countless small rocky terraces are one of the particular features of the site. In the middle there is a little chapel, also known as Sassella.
"An elegant red, with sleek tannins trimming a fresh range of macerated raspberry, sandalwood, lavender and iron flavors. Well-knit, featuring a creamy, lingering finish that echoes mineral and citrus peel notes." Wine Spectator
________________________________

GRILLED LOBSTER TAILS
From Cafe Delites
Grilled lobster tails slathered in garlic butter is the meal that dreams are made of!
Classy, fancy and incredibly easy to make, our grilled lobster tails recipe comes together in under 20 minutes! The perfect dinner to make for any occasion. The bonus? That garlic butter is SENSATIONAL!
Simple yet elegant, if you love grilled seafood, you will love grilled lobster tails. Being an expensive seafood, lobster is an epic indulgence that doesn't need much added to it at all.
The only flavor combination that makes it even better is when it's slathered in garlic, butter and herbs. They taste like they just came out of a five-star restaurant kitchen! See the recipe.
__________________________________________________

FIND YOUR BEST WEEKEND...RABBIT HILL INN

There is so much to like about the 200+ year old Rabbit Hill Inn in northeastern Vermont that it is hard to know where to begin. The best place, I guess, is with the innkeepers who after nearly 20 years still enjoy welcoming guests and it shows in their warm and gracious hospitality. The buildings and property are immaculately maintained. The rural setting is tranquil and soothing. The staff is happy and friendly. And, the restaurant is a revelation. That this inn, far from anyplace, was nearly full on a Sunday night in the shoulder season, (after foliage and before snow) speaks volumes for its appeal.
THE ROOMS
There are 19 rooms in three buildings; four Classic, six Superior and nine Luxury. All are beautifully decorated with a different style and personality. Their site's amenities chart helps to differentiate between the rooms. My room, the Samuel Hodby (one of the Luxury Rooms) had a private entrance, a shared porch that overlooked the valley, a fireplace and a 48 jet double whirlpool. Decorated with antiques and in shades of hunter green and burgundy, it was a large comfortable room with a king canopy bed and a couch and chair sitting area around the fireplace. Despite the modern amenities, vestiges of the past remain that add character to the room; the fireplace brick and mantel, the latch doors, the pine plank floors and the bookcases. Luxury linens and towels, a CD player with soothing music choices, every bathroom toiletry you can imagine, plush robes and a coffee maker round out the list of amenities that will make it hard for you to leave your room. With no TV, phone or Internet (except in the public rooms) you'll have no excuse not to relax and focus on your partner.
READ MORE
_____________________________________
THIS 'N THAT
LAST DAY OF VOTING. Don't forget to vote for your favorite restaurants for the 2022 TASTE Awards by ShoreFoodie.com. Vote here.

April 30th Spring Bash at Bar A, 8 Bands, 3 DJs, Official opening of outdoor bars.

It's your turn to enjoy your spotlight with the mic ! Join us at the Crab's Claw Inn for karaoke Thursday evening with @thunderwaves_entertainment!

Special show this Sunday evening at Joe's Surf Shack with The Mike Dalton Band.

Happy Wine Wednesday at Scarborough Fair. Wine Flights and 15% off all bottles of wine!

Mid-Week Special at Moonstruck. TONIGHT! Three course Dinner for $35. See the menu.

Don't forget the Common Ground Grief Center Clambake coming up in June. this is now their major fundraiser and it's a great event.
_________________________________________________
SPRING JERSEY SHORE RESTAURANT WEEK EVENTS
Here's some great events to look forward to in the next few weeks:


April 21 - "The Chefs Invitational" at Spring Lake Manor
April 23 - "Bourbon, Bacon & Blues" at Spring Lake Manor
___________________________________
UPCOMING EVENTS
April 20-21 - Eric Potts at Uncle Vinnie's Comedy Club
April 21 - The Chef's Invitational - a Jersey Shore Restaurant Week Event.
April 22-23 - Adam Ferrara at Uncle Vinnie's Comedy Club
April 23 - "Bourbon, Bacon & Blues - a Jersey Shore Restaurant Week Event.
April 24 - Grand Opera - Algonquin Theater
April 27-30 - Nicky Smigs at Uncle Vinnie's Comedy Club
May 7-22 - Into the Woods- Algonquin Theater
May 22 - Music from the Americas - Garden State Philharmonic - Spring Lake Theater
June 9 - Broadway Boardwalk Bash at the Algonquin Theater
June 9 - July 10 - The Pin-Up Girls at NJ Repertory Company Theater
June 16 - Common Ground Grief Center Clambake
July 16-31 - Mary Poppins - Algonquin Theater
Aug 4 - 28 - The Hummingbirds at NJ Repertory Company Theater
August 12-21 - The Who's Tommy - Algonquin Theater
Count Basie Schedule
PNC Arts Center Schedule
Stone Pony Schedule
---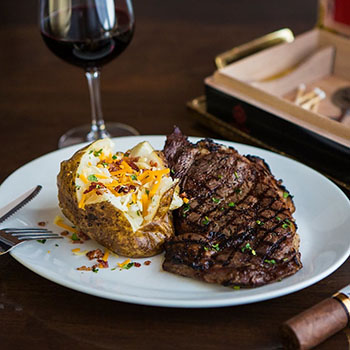 FOOD & DRINK DEALS
At any given time you may be looking to see who has deals on food, drink and entertainment. Maybe it's a Tuesday night and you want to see who is offering a promotion. Look no further. We've assembled a list of what the Jersey Shore has to offer. Click here
---

ENTERTAINMENT
Thursday
DJ Funsize at Joe's Surf Shack
Eric Potts at Uncle Vinnie's Comedy Club. See his You Tube.
Live music at Drifthouse by David Burke
Karaoke at Crab's Claw
Spare Parts at Bar A

Friday
Mike Viscell 4-7pm, Jeff Doubleday Band 8-12 at Crab's Claw
Guns for Hire at Bar A
Sean Patrick Band at The Salty Whale
Trane Stevens 5-8pm, Temporary Grace 9pm at Bum Rogers
"Who Are These Guys"? at Fratello's
Pat Roddy Band, DJ Bluiz at Joe's Surf Shack
Adam Ferrara at Uncle Vinnie's Comedy Club. See his You Tube.
Live music at Drifthouse by David Burke

Saturday
Captain Eric & the Shipwrecks at Bar A
Spare Parts at Reef & Barrel
Me & Bobby D at Crab's Claw Inn
Pat Roddy Band, then DJ Funsize at Joe's Surf Shack
Rock Bottom at Bum Rogers
Adam Ferrara at Uncle Vinnie's Comedy Club. See his You Tube.

Sunday
DJ Rob Busch at Joe's Surf Shack
Joel at Crab's Claw
Harpin Help at Bar A. Noon
_______________________________________________________

TAKE CARE OF YOUR HOME...
Flynn Property Services can perform a variety of chores around your house. Here is just a partial list of the things we can do for you:

Ceiling Fan Installation
Doorbell Installation
Drywall Repair
Fix Light Switch
Furniture Assembly
Furniture Moving
General Cleaning
Hanging Curtains and Blinds
Hang Pictures
Home Repairs
Packing and Unpacking
Painting
Shelf Mounting
TV Mounting
Yard Work

Call Ryan Flynn at 732.245.7706
______________________________________________________

RESTAURANT/SPONSOR LINKS
Bar Anticipation - Lake Como
Bum Rogers Crabhouse - Seaside Park
Crab's Claw Inn - Lavallette
Cross & Orange - Asbury Park
Drifthouse By David Burke - Sea Bright
Fratello's - Sea Girt
Jersey Shore BBQ - Point Pleasant and Belmar
Joe Leone's - Point Pleasant
Joe's Surf Shack - Lake Como
Moonstruck - Asbury Park
New Door - Sarasota, Florida
Prime 13 - Point Pleasant
Red Horse by David Burke - Rumson
Reef & Barrel - Manasquan
Rella's Tavern & Cafe - Brielle
Salt Creek Grille - Rumson
Scarborough Fair - Sea Girt
Shipwreck Grill - Brielle
Squan Tavern - Manasquan
The Salty Whale - Manasquan
---
SPONSORS