THE TICKET WINDOW IS OPEN FOR JERSEY SHORE RESTAURANT WEEK

The ticket window is open for Special Events scheduled during the November Jersey Shore Restaurant Week. The week kicks off with a wine dinner entitled, "A Celebration of the French Chef - Julia Child" on Thursday. November 4th. Hosted by Cross & Orange, Asbury Park. Terry Eleftheriou, chef/co-owner of Shipwreck Grill in Brielle, remembers "The French Chef," Julia Child, with this spectacular dinner recreating some of her most iconic dishes. Terry is an 11 time winner of the TASTE Awards for Culinary Excellence including for Best Fine Dining Restaurant, Best Seafood Restaurant and Chef of the Year. Reception. 4 courses, paired with the heralded Louis Latour wines. Live music. TICKETS.

Sunday, November 7th, finds the "Tito's Cocktail Challenge" at the Spring Lake Manor. Join us as area bartenders compete for the titles "Tito's Cocktail Champion" and "Tito's People's Choice Champion". Taste the cocktails, enjoy casual food and listen to live music.
$500 prize for "Tito's Cocktail Champion"
$250 prize for "Tito's People's Choice Champion"
TICKETS

Finally, a new event, "Great Pubs of the Jersey Shore" is planned for Sunday, November 14th at a venue TBD. Our events in the past have focused on "fine dining" restaurants so it's about time we put the light on the great casual restaurants at the Jersey Shore. These are the wonderful pubs who offer comfort food, cold beer and warm ambiance. They are our version of "Cheers" where "everyone knows your name". Enjoy tastings of signature dishes, New Jersey Beers and delicious wines. Live music. TICKETS
______________________________________________________

THE WINE CORNER
J.J. Vincent Cremant de Bourgogne $24.99. Available at the Bottle Shop, Spring Lake
Tasted and loved by our staff, this French sparkling wine is an elegant, delicious aperitif for any occasion. Fifth generation winemaker Antoine Vincent, from Château Fuissé and J.J. Vincent, has made the selection for this sparkler – Crémant de Bourgogne - from vineyards situated south of Burgundy. The vineyard soils are composed of limestone, clay and pebbles and are situated in the cooler areas to maintain the freshness of the wine, as they would in the cool climate Champagne region. The grapes are hand-picked at the early stage of the harvest to preserve the mineral character, clean fruits and mouthwatering acidity. These elements will allow freshness and crispy aromas once bottled. Look for white peach, apple, flowers, apricot and saline-tinged minerals in the nose and mouth. READ MORE
____________________________________________

IN THE HEIGHTS...
No, this isn't a review of the new movie, "In the Heights" but it is a review of the new restaurant in Spring Lake Heights, called Heights 27 Bar & Grille.

The first thing you notice, on this Wednesday, is that the place is packed, inside and out. Maybe because it is 2 for 1 Burger Night, or maybe just that people like it here.

The second thing you notice is how incredibly hard everyone is working. The owners, the girl staffing the packaged goods section, bussers and food runners are pitching in and clearing tables, seating people and getting drinks. Short staffed like everyone else and maybe underestimating the crowds, they seem determined to make it a good experience...and they succeed.

A large bar anchors the room with about 9 TV's overhead. Booths flank the room with more seating outside. There is a raised platform in the front corner that serves as a seating area and on nights when there is live music, a stage.

All this would be for naught if the food wasn't good, but it is. A New England clam chowder made with bacon, potatoes and a hint of thyme was delicious. Onion rings were crisp and served with an Italian dressing. A Caesar Salad was perfectly dressed and topped with sliced hangar steak that was tender and flavorful. My wife's crispy chicken sandwich, served on a brioche bun, was topped with cheddar, slaw, pickles and a spicy mayo.

Other things to try, "Heights Wings", guac and chips, fried clams (my mother would have loved that) and ready....hot dogs!

Nice drink menu, decent wines (Josh Cab $10) and they offer "Bucket of Beers" and Bucket of White Claws". Monday is "$10 Wing Night", Tuesday is "Taco Night", Wednesday is "BOGO Burger Night" and Thursday is Prime Rib Night. Live music Thursday-Sat and some Sundays.

Good place to hang...​
______________________________________________________

ASBURY PARK THEATER COMPANY ANNOUNCES EVENTS
July 29, 2021. Carter Calvert sings Patsy Cline at 8pm House of Independents, Asbury Park, NJ

Join APTCo's friend and Broadway star CARTER CALVERT as she brings the magical music of Patsy Cline to life. CARTER CALVERT is best known for originating her role in the Tony Award nominated Broadway musical It Ain't Nothin' But The Blues alongside Grammy Award winning jazz vocalist Gregory Porter. The New York Times wrote, "Carter Calvert effervesces: her voice echoes chimes in the night" and "her smoldering grip on 'Fever' is positively dangerous." She is featured on the cast recording and starred in the show's National Tour. Click here for tickets.

August 26, 2021. Chris Pinnella sings Billy Joel at 8pm House of Independents, Asbury Park, NJ

Join powerhouse vocalist Chris Pinnella (Trans-Siberian Orchestra) + his 8-Piece Band for an evening of The Piano Man's Biggest Hits & B-Sides ranging from top radio hits like You May Be Right, Piano Man & New York State of Mind to live favorites, Zanzibar, Miami 2017, Big Shot, & Scenes From An Italian Restaurant to b-side rarities, Tomorrow Is Today, Half A Mile Away, And So It Goes and so many more! "Pinnella delivers with rock n' roll good looks and stunning vocals." (New England Music News) For Click here for tickets.
______________________________________________
THIS 'N THAT
You didn't think we'd let Shark Week pass without a drink special, did you?! Try the 'Shark Bite' at Fratello's with Grey Goose Strawberry Lemongrass Vodka!

What's up at Headliner Oasis?
The Jersey Shore Legend Denny Tsettos takes you back in time this Saturday Night as he presents "Then and Now".
Discounted tickets: https://bit.ly/3AQg525

8.21 (Nightlife): Two Friends: Headliner Nightclub
Tickets: https://bit.ly/3hCBMLe
VIP: www.headlineroasis.com

8.7: Louie Devito's Dance Factory
Tickets: https://bit.ly/3r2lX3I
VIP: www.headlineroasis.com

Saturday, July 31 - Reef & Barrel - The Michael Allman Band 6:30 - 10pm outside (weather permitting) Tickets are available by clicking here $15 presale, $20 at door
______________________________________________________
UPCOMING EVENTS
July 13-18 - Godspell. Tickets on sale now. Algonquin Theater
July 15 - Ladie's Night Out in Manasquan
July-18, 22-25 - Anything Goes - Spring Lake Theater
July 17 - The Haskell - Monmouth Park
July 22 - Beach Party Art Festival, Point Pleasant
July 26 - Allaire Music Jamboree. Allaire Ste Park
July 29 - Carter Calvert Sings Patsy Cline at House of Independents
July 30 - An Evening with Herb Alpert and Lani Hall. Count Basie Theater
July 31 - Michael Allman Band at Reef & Barrel
August 6-7 - Sidewalk Sales - Manasquan
August 7 - Big Sea Day - Manasquan
August 13-15 - Rent. Tickets on sale now. Algonquin Theater
August 17- One Night of Queen. Count Basie Theater
August 19-22; 26-29 - The Little Mermaid - Spring Lake Theater
August 21 - Steve Hoffstetter. Count Basie Theater
August 26 - Chris Pinnella Sings Billy Joel at House of Independents
August 26 - Paula Poundstone. Count Basie Theater
August 26 - Antique Auto Show - Allaire State Park
August 27 - An Evening with Three Dog Night. Count Basie Theater
August 28 - Summer Festival and Craft Fair -Manasquan
August 28 - Allaire Music Jamboree - Allaire State Park
September 11 - Brielle Day
September 18 - 43rd Festival of the Sea - Point Pleasant
September 26 - Red Bank Guinness Oyster Festival
October 15-16, 22-23, 29-30 - Mama Mia - Spring Lake Theater
November 4 - Wine Dinner - Celebrating the "French Chef" Julia Child- A Jersey Shore Restaurant Week Event
November 5-14 - Jersey Shore Restaurant Week
November 7 - Tito's Cocktail Challenge - A Jersey Shore Restaurant Week Event.
November 14 - "Great Pubs of the Jersey Shore." A Jersey Shore Restaurant Week Event.
December 14 - "It's a Wonderful Life" - Complimentary Showing Sponsored by Shore Foodie.com.

Also see Concerts on the Green and Concerts on the Plaza from Count Basie, the Stone Pony and PNC Arts Center
---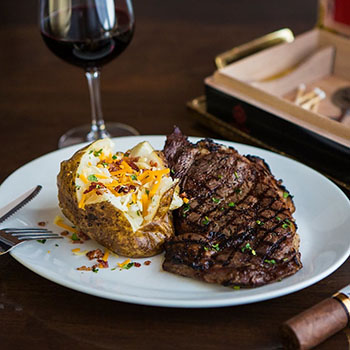 FOOD & DRINK DEALS
At any given time you may be looking to see who has deals on food, drink and entertainment. Maybe it's a Tuesday night and you want to see who is offering a promotion. Look no further. We've assembled a list of what the Jersey Shore has to offer. Click here
---

ENTERTAINMENT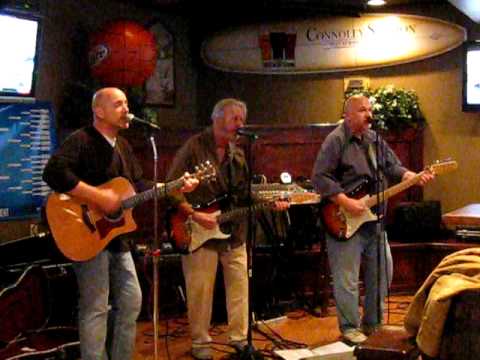 Thursday
Harmony Project 6:30, Chris Damico and Ron Ossi 8pm at Bar A
Snakes Trio, Bob O'Connell at Crab's Claw
Various Artists for Happy Hour, Karaoke with DJ Manny 8pm at Bum Rogers
DJ Funsize at Joe's Surf Shack
Get Down Committee at The Salty Whale
Laura G at Fratello's

Friday
Queen's Boulevard, Gary Schaefer at Crab's Claw Inn
The Nerds 6pm, DJ Illegal and DJ Mike Nice, 9pm, Not Leaving Sober 9:30pm at Bar A
Case Ace at Headliner Oasis
Who Are You Guys? at Fratello's
Rich & Chad at Drifthouse by David Burke
Halfway There at Bum Rogers
DJ Dave, Jessica Rose at The Salty Whale
DJ Rain at Joe's Surf Shack
Ronnie & the Engineers at Reef & Barrel

Saturday
The Smoking Jackets and Man Down 5pm, DJ Billy Reybert 9pm and DJ Vito G 11pm at Bar A
The Neighbors, Jeff Doubleday at Crab's Claw Inn
Party Pupils, DJ Denny Tsettos Then & Now Vocal House at Headliner Oasis
Undisputed at Bum Rogers
DJ Funsize at Joe's Surf Shack
Gab & Fran Duo at The Salty Whale
Get Down Committee 6pm, Los Gringoes 9pm at Reef & Barrel

Sunday
Local Sundays with DJ Proud at Joe's Surf Shack
John & Taylor Duo 3pm, Damn the Torpedoes 3:30pm at Bar A
Noizu at Headliner Oasis
Matt Noffsinger, Matt Blum NGXB at Crab's Claw
Billy Hector at Bum Rogers
---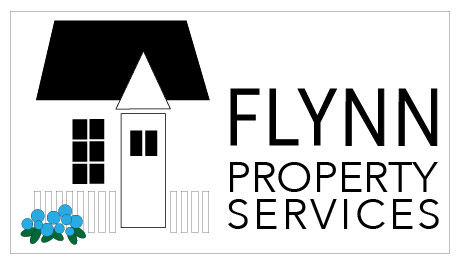 NEED A HANDYMAN?
How many times have you said you wished you had a handyman to fix something you either didn't want to fix or didn't know how to fix? That stubborn kitchen cabinet that refuses to close, the grill handle that popped off, a door that needed new hinges? Ryan Flynn, we call him "Schneider", can fix just about anything and can perform tasks like painting, caulking, grouting, small carpentry and much more. Give him a call at 732.245.7706

---



RESTAURANT/SPONSOR LINKS
Bar Anticipation - Lake Como
Bum Rogers Crabhouse - Seaside Park
Chop Box - Multiple
Crab's Claw Inn - Lavallette
Cross & Orange - Asbury Park
Drifthouse By David Burke - Sea Bright
Fratello's - Sea Girt
Headliner Oasis - Neptune
Jersey Shore BBQ - Point Pleasant and Belmar
Joe Leone's - Point Pleasant
Joe's Surf Shack - Belmar
Moonstruck - Asbury Park
New Door - Sarasota, Florida
Prime 13 - Point Pleasant
Reef & Barrel - Manasquan
Rella's Tavern & Cafe - Brielle
Salt Creek Grille - Rumson
Scarborough Fair - Sea Girt
Shipwreck Grill - Brielle
Squan Tavern - Manasquan
The Salty Whale - Manasquan
---
SPONSORS