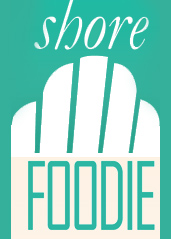 BEST PLACES TO TRAVEL IN OCTOBER
From Travel + Leisure Magazine
In October, we're well into fall, but if you're still in a summer mood, you can stay warm in Aruba, Maui, or Greater Palm Springs. On the other hand, if you're looking forward to sweater weather, chilly nights, and leaf-peeping, head to Boston, Providence, or Cooperstown, New York.
Festivals in New Orleans, Charlottesville, and Albuquerque will keep the atmosphere lively, a welcome change from the past year. And now that Europe is open to visitors, it could be time to spend autumn in Paris or among the vineyards of Provence or the Loire Valley. READ MORE
---
GALA FUNDRAISER AT RED HORSE BY DAVID BURKE
On Sunday, October 10th at 2pm, Red Horse by David Burke
is hosting a Gala Fundraiser to benefit the Atlantic Highlands Art Council. The cost is $250 for a three course meal paired with wines or $350 for a 4 course meal paired with wines in the Wine Cellar. All proceeds go to the Arts Council.

Tickets at aharts.org/gala-at-red-horse
---
FIND YOUR BEST WEEKEND - CHARLOTTESVILLE
Nestled in the shadows of the Blue Ridge Mountains, Charlottesville, Virginia is a largely undiscovered destination for weekend travel, yet offers everything you would want for an enjoyable getaway; great
accommodations and dining and plenty of interesting things to do. Charlottesville is best known as the home of the University of Virginia and Thomas Jefferson's beloved Monticello and while a visit to Monticello is worth the trip alone, Charlottesville is so much more than just that.
Two other presidents, Madison and Monroe had homes here that are major tourist attractions and this city of 45,000 residents has a vibrant music scene, wonderful art galleries, ACC college sports, nationally recognized wineries, terrific shops and cafes in a Downtown Pedestrian Mall, great golf courses and a host of other indoor and outdoor recreational activities. READ MORE
---
THIS 'N THAT
See new additions to Shore Foodie Favorites.

If it's Sunday, it's football at Bar A. Enjoy their NFL menu and Miller lite specials $3 pints, $3.50 bottles/cans, $7 pitchers, plus $4.50 Corona & Corona Light. Pregame brunch starts at 10AM!

Yum, Blackened Chilean Sea Bass, Rice Noodles with a Mushroom Teriyaki Broth at Shipwreck Grill. Now open Wednesdays.

New Fall menu at Moonstruck. Check it out.

Take a look at the new Tailgate Menu at Reef & Barrel.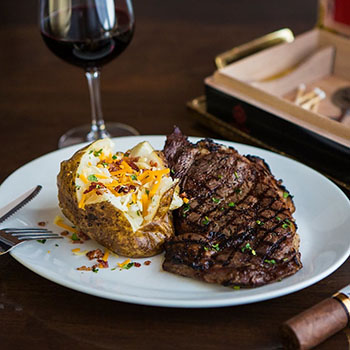 FOOD & DRINK DEALS
At any given time you may be looking to see who has deals on food, drink and entertainment. Maybe it's a Tuesday night and you want to see who is offering a promotion. Look no further. We've assembled a list of what the Jersey Shore has to offer. Click here
---
ENTERTAINMENT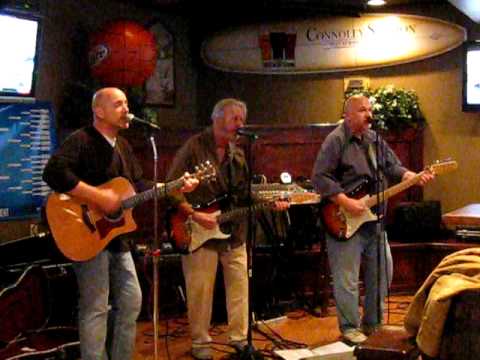 Monday
Turnpike Mike at Reef & Barrel
Who Brought the Duo at Bar A
Tuesday
Rich & Chad at Drifthouse by David Burke
"Beat the Clock" with DJ Kirk Lopez and DJ Proud at Bar A
Blues Collar Band 8pm at Bum Rogers
Wednesday
Country Happy Hour, Outdoor Line Dancing at Bar Anticipation
Joey & Frank at Drifthouse by David Burke
______________________________________________________
RESTAURANT/SPONSOR LINKS
Bar Anticipation - Lake Como
Bum Rogers Crabhouse - Seaside Park
Chop Box - Multiple
Crab's Claw Inn - Lavallette
Cross & Orange - Asbury Park
Drifthouse By David Burke - Sea Bright
Fratello's - Sea Girt
Jersey Shore BBQ - Point Pleasant and Belmar
Joe Leone's - Point Pleasant
Joe's Surf Shack - Belmar
Moonstruck - Asbury Park
New Door - Sarasota, Florida
Prime 13 - Point Pleasant
Red Horse - Rumson
Reef & Barrel - Manasquan
Rella's Tavern & Cafe - Brielle
Salt Creek Grille - Rumson
Scarborough Fair - Sea Girt
Shipwreck Grill - Brielle
Squan Tavern - Manasquan
The Salty Whale - Manasquan
______________________________________________________
SPONSORS